Content
Overview
How to enable All State Express?
Overview
Many businesses still don't have a system in place for tracking their freight, which can lead to unhappy and impatient customers, frustration, missed deadlines, and even lost money.
The truth is that it's hard to keep up with all the different shipment tracking methods. But not only freight shipment tracking is important for you and your customers, but it's also crucial for meeting customer demands and improving customer experience. On-time deliveries are essential for any business today.
We integrate with All State Express and now your customers can see their freight shipments' current location in real-time. Plus, we send proactive shipping email and SMS notifications so they know exactly where their shipments are at all times.
How to enable All State Express?
Step 1. Log into your WeSupply account and go to Settings > Carriers-> Tracking Carriers:

Step 2. Click on Add New Carrier and search for AllStateExpress

Step 3. Configure the carrier by entering the Username and Password associated with your AllStateExpress carrier account. Click Connect Account: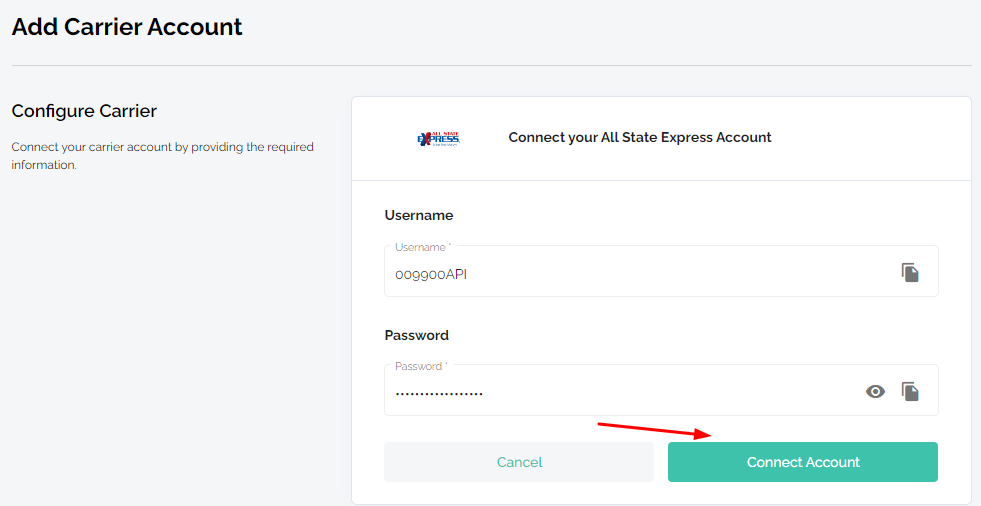 Done!
All new packages shipped with AllStateExpress will be automatically tracked by our system and customers will be notified of each shipment status.