You tried to authenticate in your WeSupply account but when you open the email and access the link you are redirected to our Login page?
Don't worry, we have some solutions for you!
A. Google Log In
This is the easiest and quickest method to authenticate into your account.
Just go on the WeSupply Login Page and click on Log in with Google.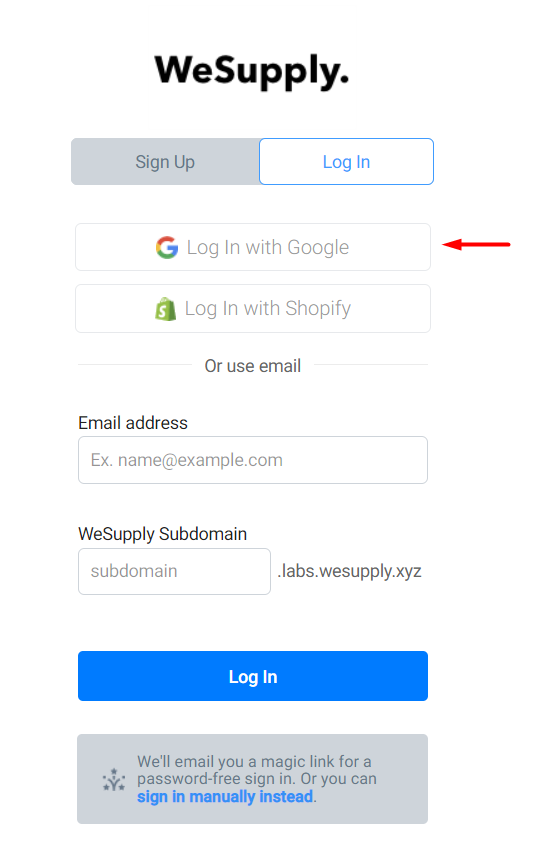 From here, you just need to enter your credentials and you will be authenticated.
B. Manual Sign In
By using this method, you will use the email, the password, and the domain to access your account.
Step 1. On the Login page, under the Log In button, is a "sign in manually instead" button. Press it.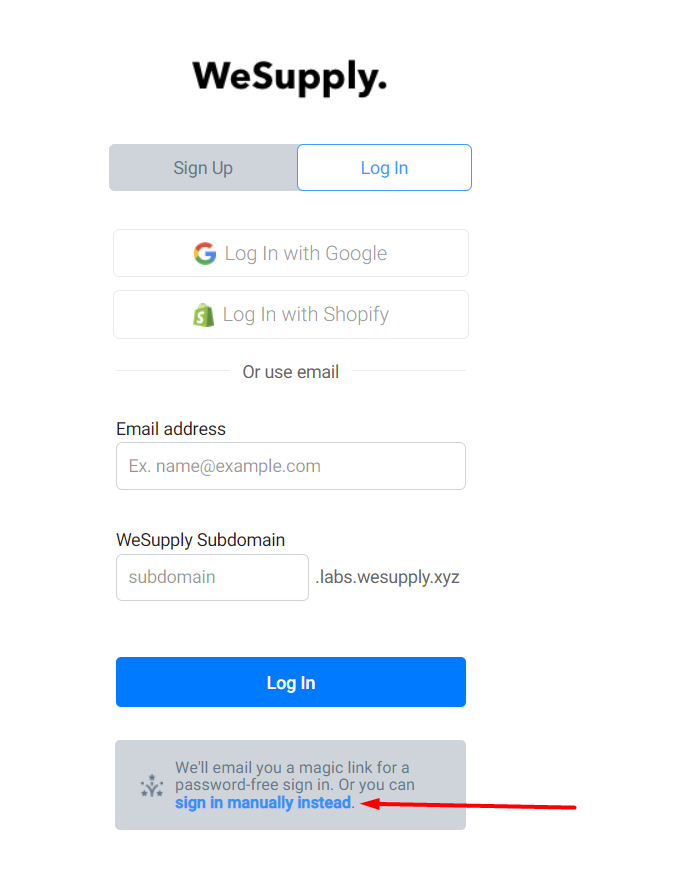 Step 2. Here you will have a text box for the email, your password, and the domain. Fill them, press Log In and you will be redirected to the Dashboard.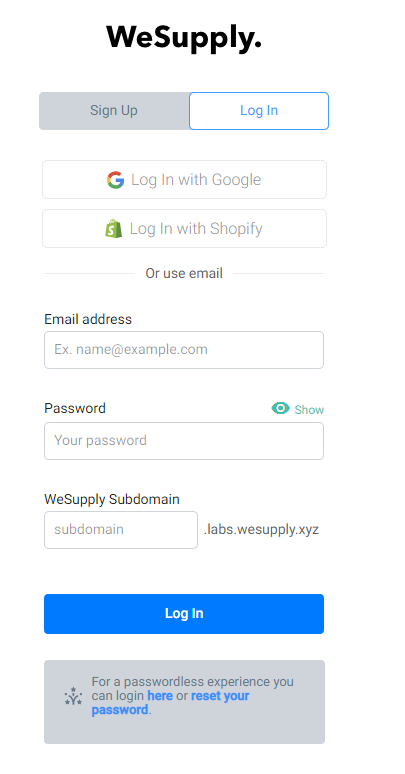 *If you do not have a password set up yet, click Reset your password.
You'll receive a link in your inbox to set up a login password.
After setting up your password, please log in using your email, password and account subdomain.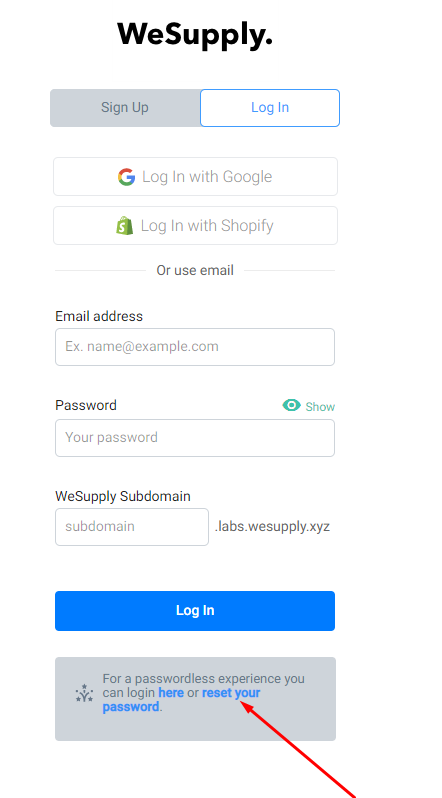 For more details regarding your account please visit our WeSupply Account section here.