Content
Automating the return process is a great way to save your customers time and hassle, but it can create some headaches if things go wrong on your side when you process a ton of items every single day. Sometimes, you may not be able to refund the customer properly, or you may not know which items have been received back from the customer.
When a customer marks 7 items for return but sends back to your warehouse only 3 of them, it can be difficult to keep track of what was received and how much money should the customer be refunded. This can lead to mistakes, waste of money, confusion, and bad return management. Not to mention that if customers wait for the refund until you figure out how much money you should give them back, then this can lead to unhappy customers as well. And who wants that?
If this sounds familiar and you have to deal with such a cumbersome activity in your day-to-day return processing flow, then you may want to know that you can refund items separately as soon as you receive a part of them. WeSupply allows you to partially refund returns depending on how many items you received back from the customer. This will help keep your warehouse organized and ensure that everyone is happy with the return process. 😊
Note: For Magento 2 users, please take note that the split refund functionality is available starting with version 1.11.1 of the WeSupply extension. Make sure you're running on your store at least this version. You can always download the latest version of the WeSupply extension here.
Step 1
Log into your WeSupply account and go to Settings > Return Methods -> Return Settings: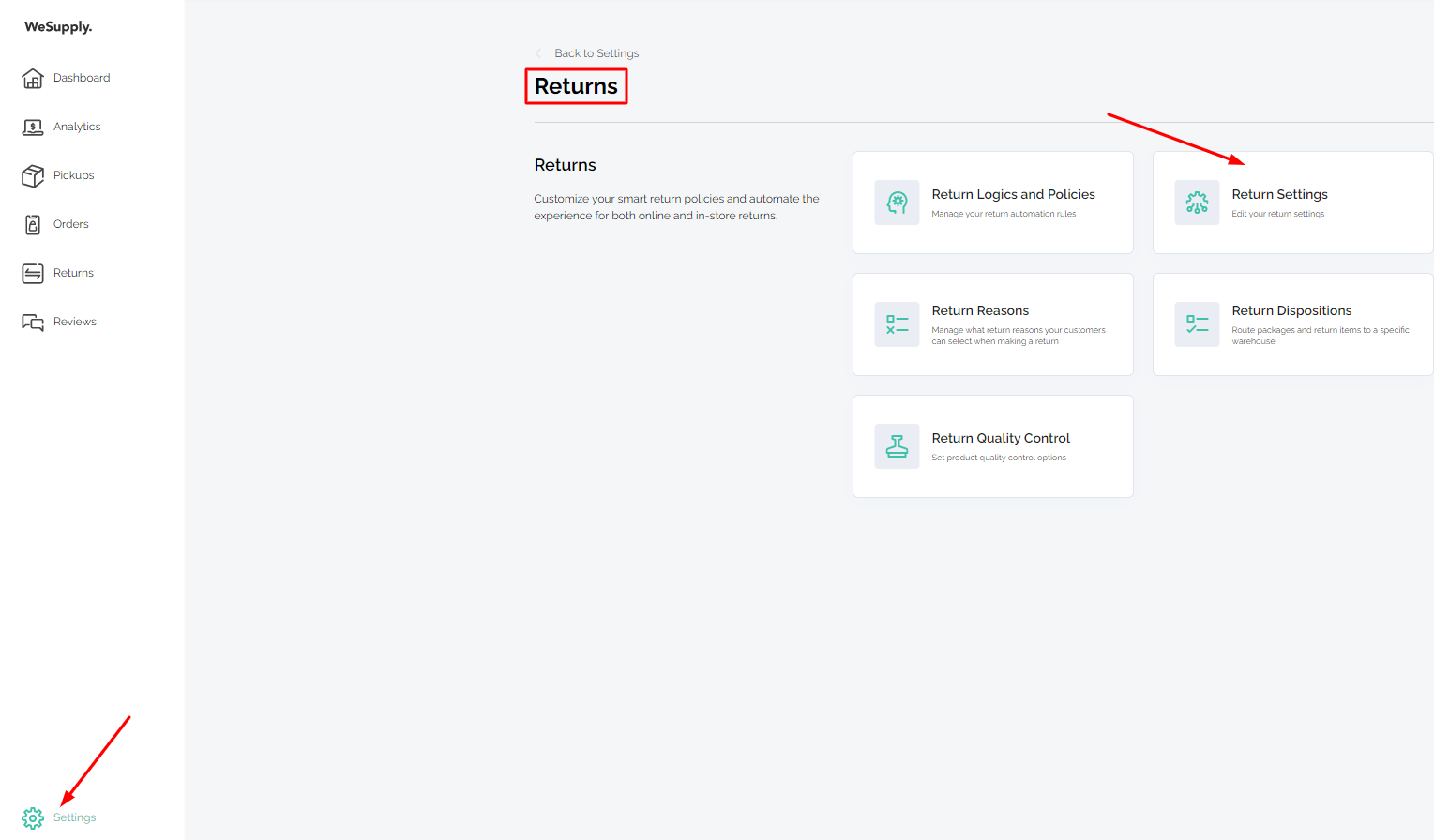 Step 2
Scroll down to Order Split Returns settings -> Enable it by toggling on the active button -> Save. Once enabled and saved, the setting will allow you to issue split refunds when processing returns within WeSupply.

The ability to issue partial refunds can be deactivated at any point by just toggling off the active button and Saving the setting mentioned above in Step 2.
As soon as you have split refunds activated under your WeSupply account, you can start to partially refund orders. While the return management flow mostly stays the same, there are a few things that you should be aware of when processing returns.
Mark products as received
At the very beginning of the return management process, you will notice a quantity dropdown next to each product, which gives you the ability to select the quantity received.
For example, in WeSupply you might see that the customer wants to return two products. However, the customer sends back only one product. Thus, using the quantity dropdown, you can specify that one product was received, while the missing product can be marked with 0 quantity. Products that were not received yet should always be marked with 0 quantity to avoid processing and refunding them before actually having them in your warehouse.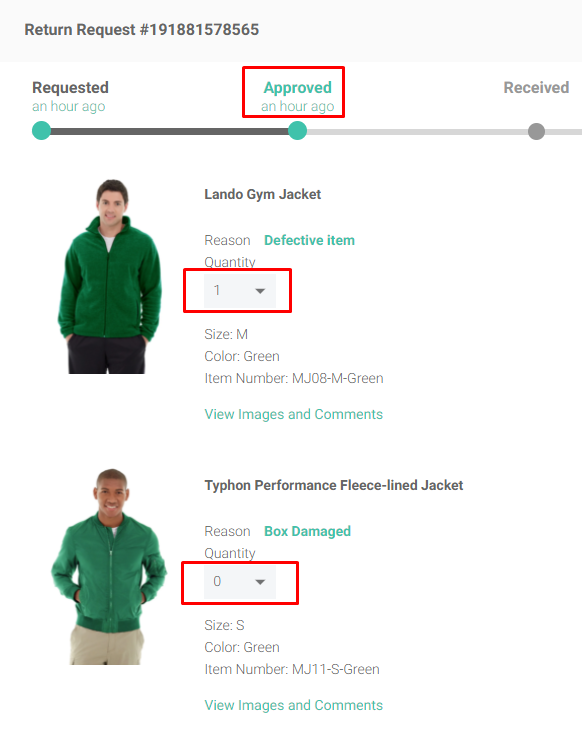 Issue a partial refund
When refunding a part of the returned items, you can clearly see that the status of your return request becomes Partially Refunded. In turn, the item refunded is automatically marked as Already Refunded. Once a product is refunded, no further actions can be taken on it.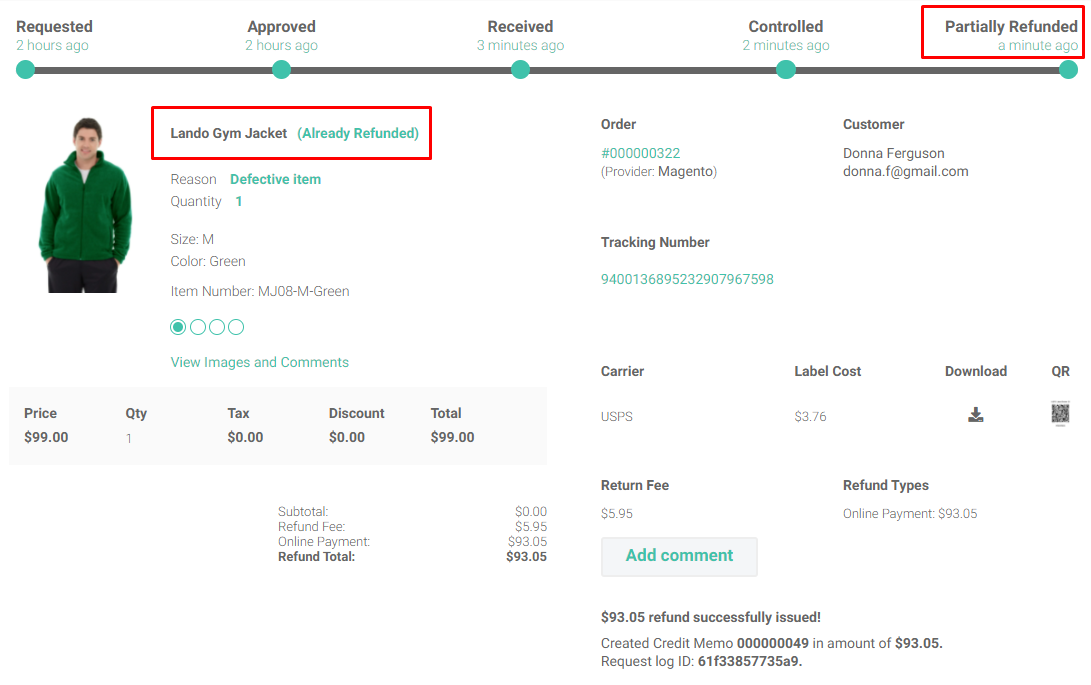 Note: Please take note that the Refund fee is automatically added and deducted from the amount to be refunded each time you process split returns.
As such, if the Return fee was deducted along with the first partial refund, you might want to manually remove the return fee for future refunds on the same request. This will ensure that the customer is not charged the return fee multiple times.
Example:
a. The Return fee is deducted from the first item to be refunded: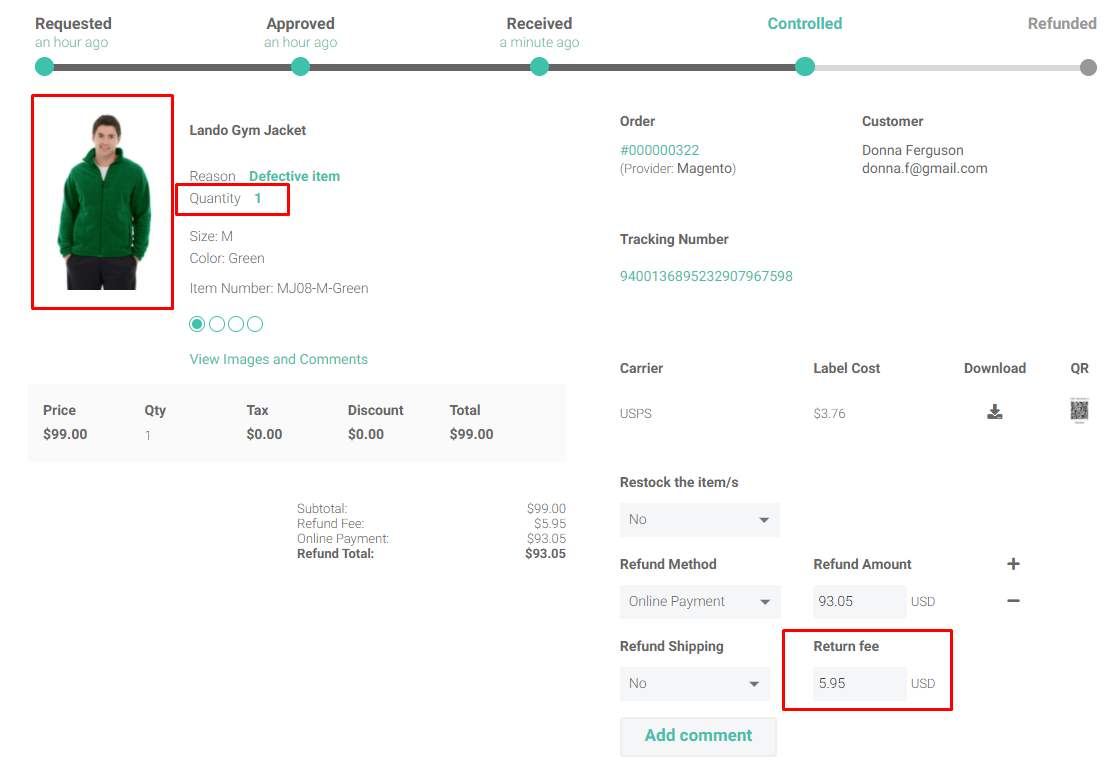 b. The Return fee is added once again when processing the refund for the second item: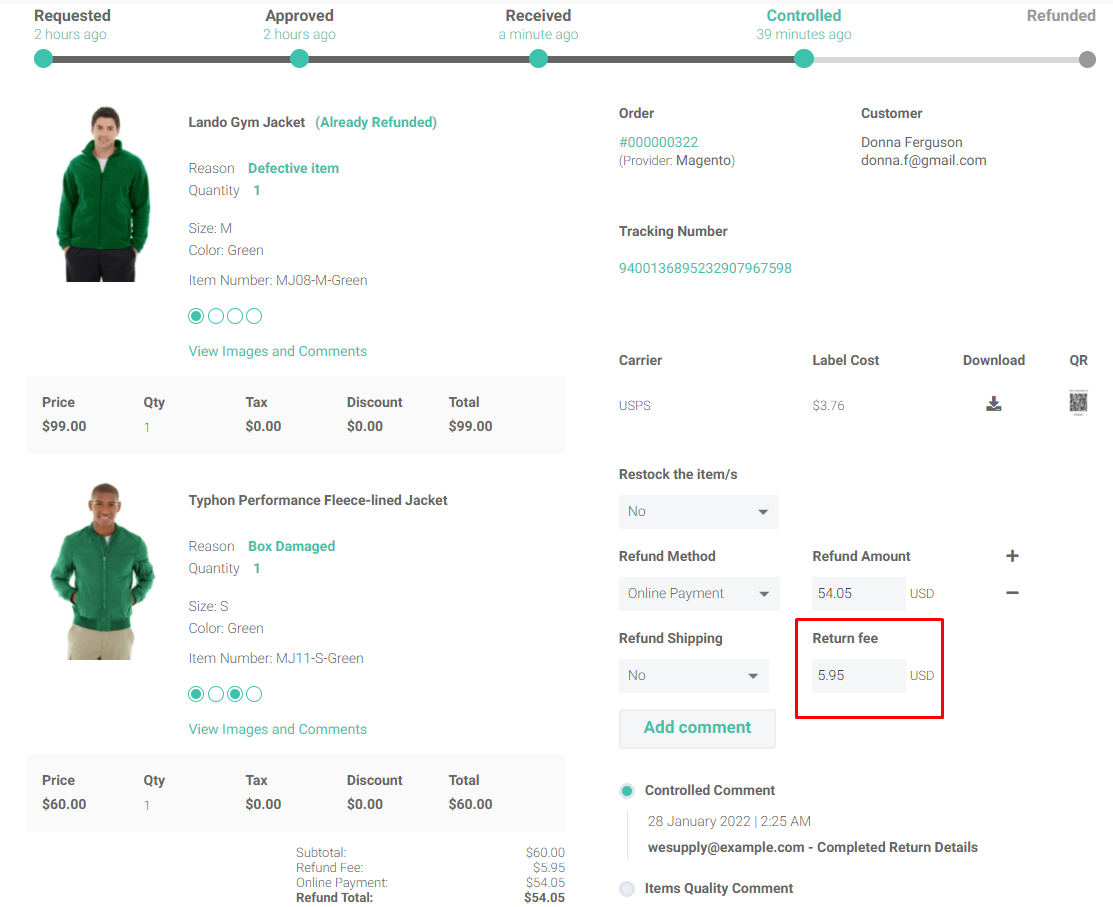 c. If the return fee was already deducted with the first partial refund, set the Return fee to $0 and add the corresponding value to the Refund Amount: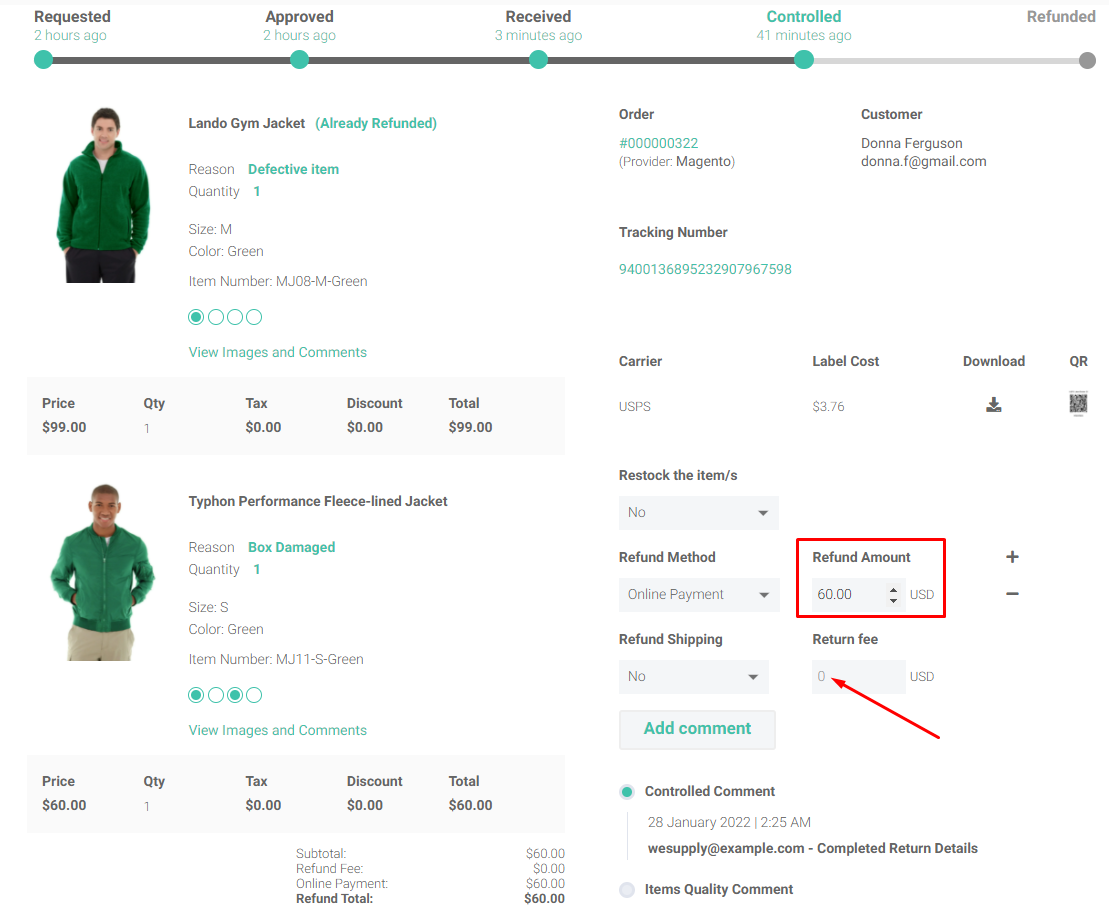 Process split returns
As soon as other products associated with the same return request are received at your warehouse, you can continue to process those separately. To start processing recently received items, click on the Approved status highlighted below.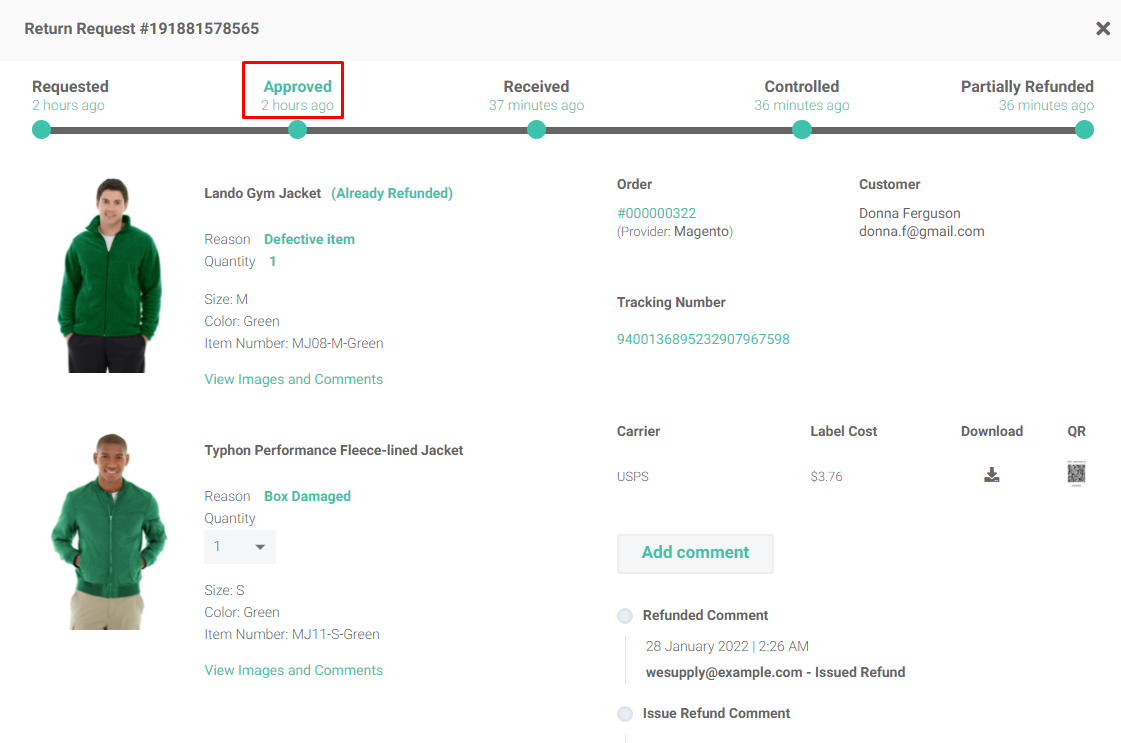 Here you can see what products have been already refunded, and you can continue by selecting the quantities received. Then process the item as usual.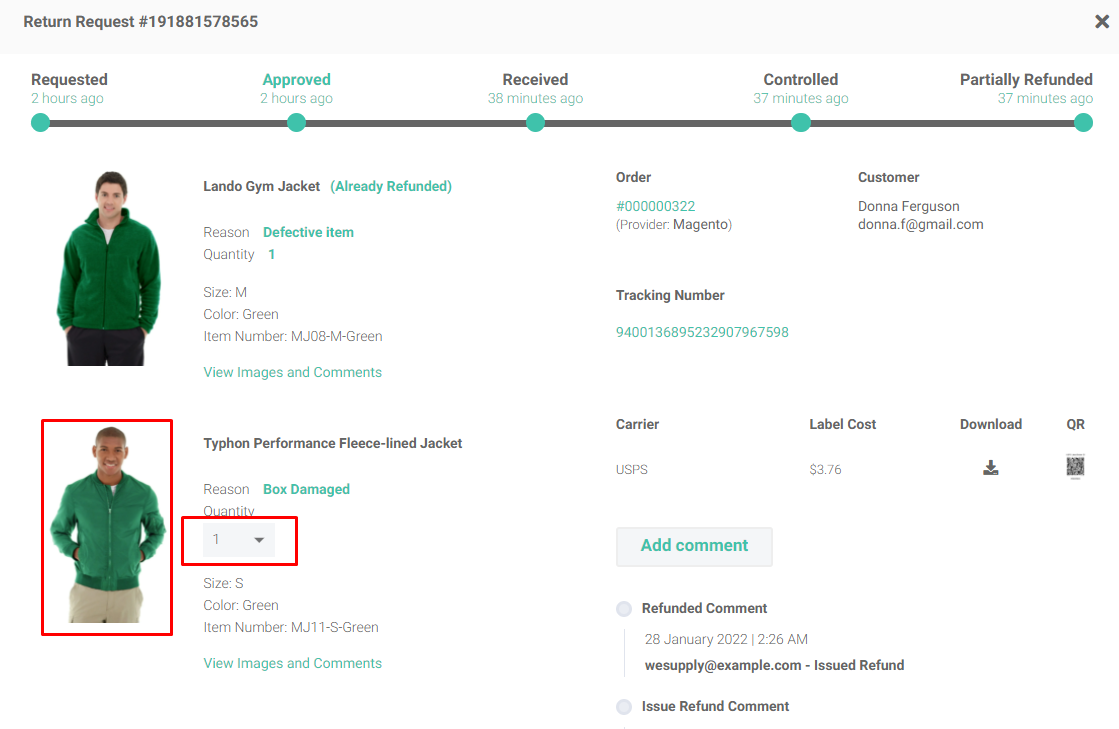 Step 1
In your WeSupply account, go to Settings -> Branding -> Notifications -> Scroll down to the Returns section where you can find the Request Partial Refund Issued notification. Click Edit Template to customize the default wording and design to match your own styling.
Once the template is reviewed, to enable the email, check off the box near the Request Partial Refund Issued notification:

Partial Refund email notification
As soon as a part of the products returned is refunded, customers are notified via email that a partial refund has been issued for their return requests. To notify customers each time a partial refund is issued, please make sure the specific email is enabled in your WeSupply account.
It includes information regarding the order number, the return reference number, the product for which the refund was issued, the amount of money refunded, and a useful View Return link where customers can look up their return request. Below you can check the default template sent over in such cases: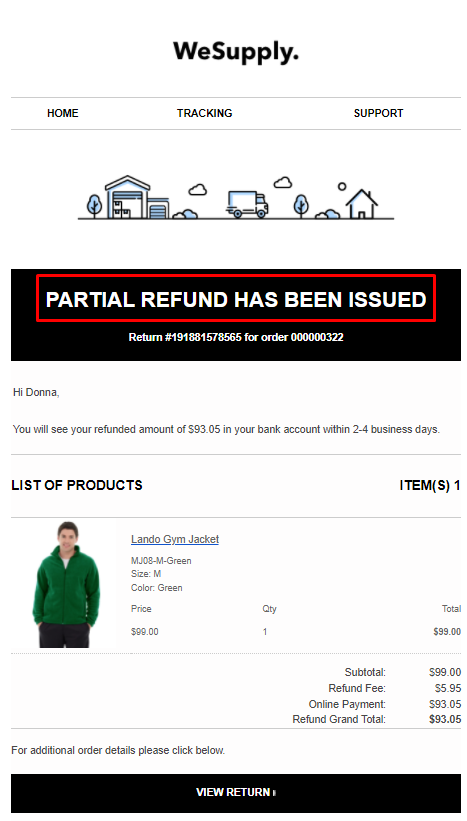 Partial Refund Customer View
When looking up the status of the product they returned, customers are able to the current status of each one. In the example below, while the first product was Refunded, the second one awaits to be processed and refunded as well - Pending Refund.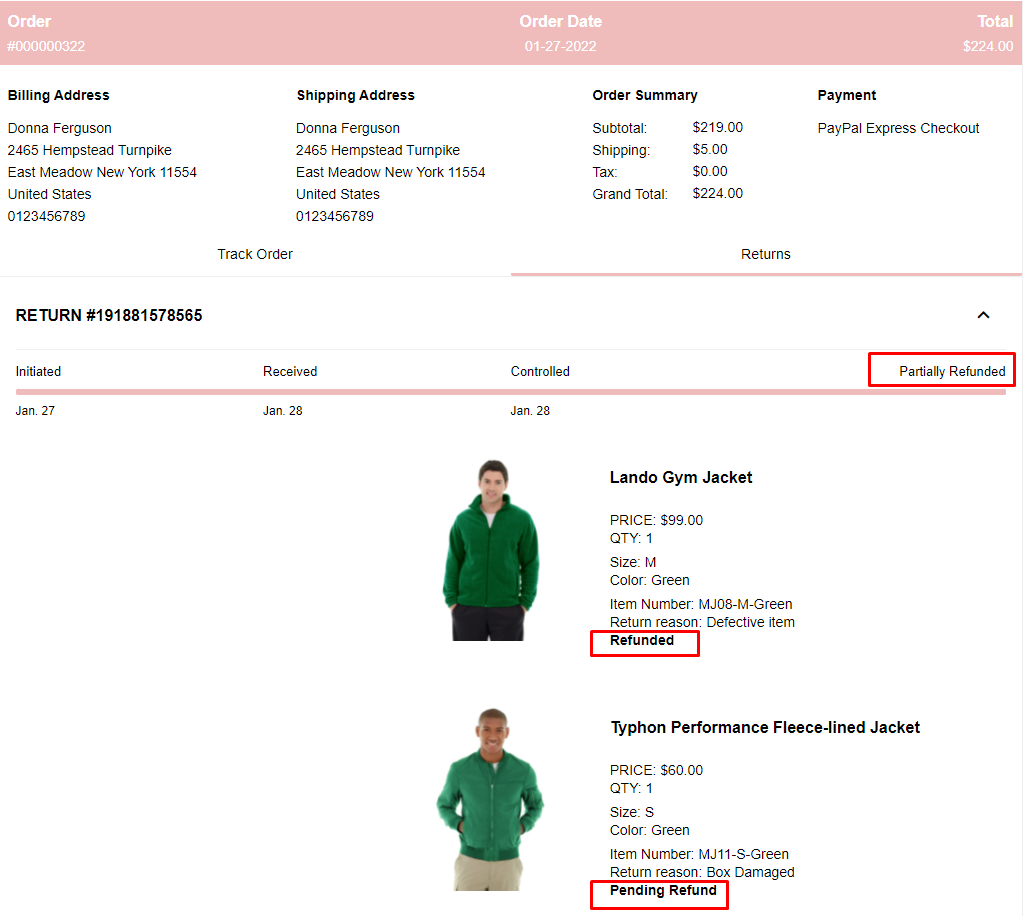 Complete Refund Customer View
As soon as all returned products are refunded, each item will update to the Refunded status. Also, the customer can see the total amount of money they received back.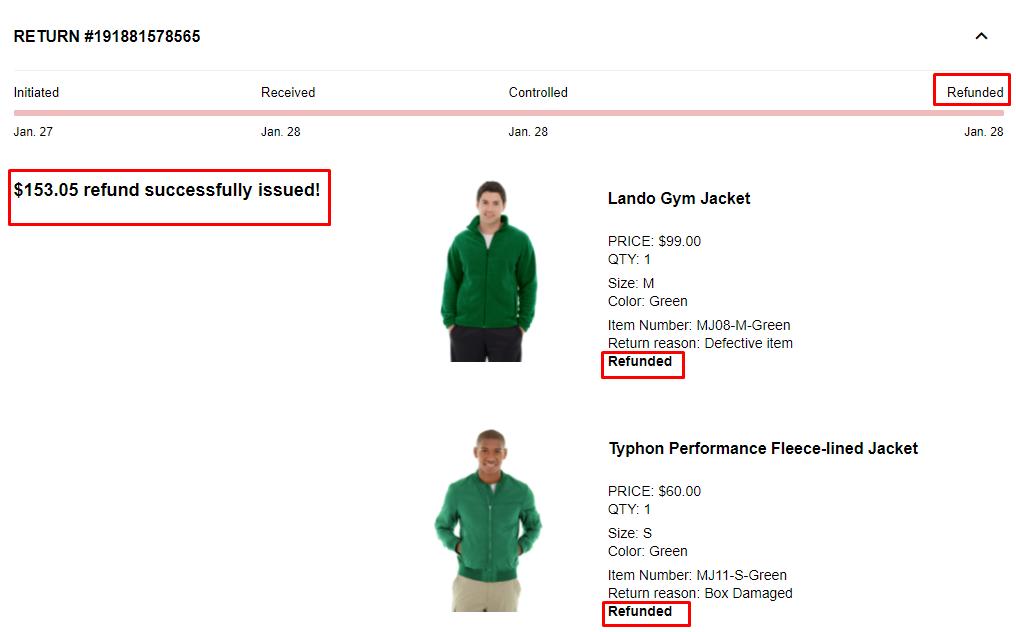 Issue partial refund if the customer doesn't send back all returned products;

Issue partial refund when customers return fake products instead of the original ones;

Issue partial refund when customers send returned products in multiple boxes which might arrive at different times;

Issue partial refund if you want to use combined refund payment methods (issue a store credit for one product, issue an offline refund for the second product and send the customer the desired product in exchange, etc.);

Approve to refund just a part of the products;

Process returns by product at any point instead of managing a return request entirely if it's not needed.
Q: Are there any extra costs involved in activating WeSupply's partial refund functionality?
No. The cost is only applied per return request.
Q: Do I need a paid plan in order to use partial refunds?
Yes. Returns can be used with one of our paid plans.
Q: Can I partially refund just a specific quantity of the same item? Or do the items need to be different products?
Yes. You can issue partial refunds for specific quantities of the same product, and for different products as well.
Q: If partial refunds can be issued, does that mean that can I also process returned products separately (mark products as received, submit product quality control per each product at different times)?
Yes! Partial refund goes hand in hand with partial return processing. You can process products associated with a return request separately, mark them as received at a different time depending on when they arrive at your warehouse, submit quality control per each product, and so on.
Q: When issuing partial refunds, I'm allowed to refund via different payment methods?
Yes. Each time a partial refund is issued, you can refund using a different payment method.
Q: How many times the customer is notified when issuing partial refunds?
Customers are notified every time a new partial refund is processed. This ensures proactive communication and transparency regarding the amount of money received back.
Q: Are partial refund events triggered back to Magento?
Yes. Each partial refund creates a Credit Memo within Magento allowing for such events to be recorded there as well.