All your WeSupply invoices can be found under your WeSupply account.
Step 1
Log into your WeSupply account -> go to Settings -> Account & Billing: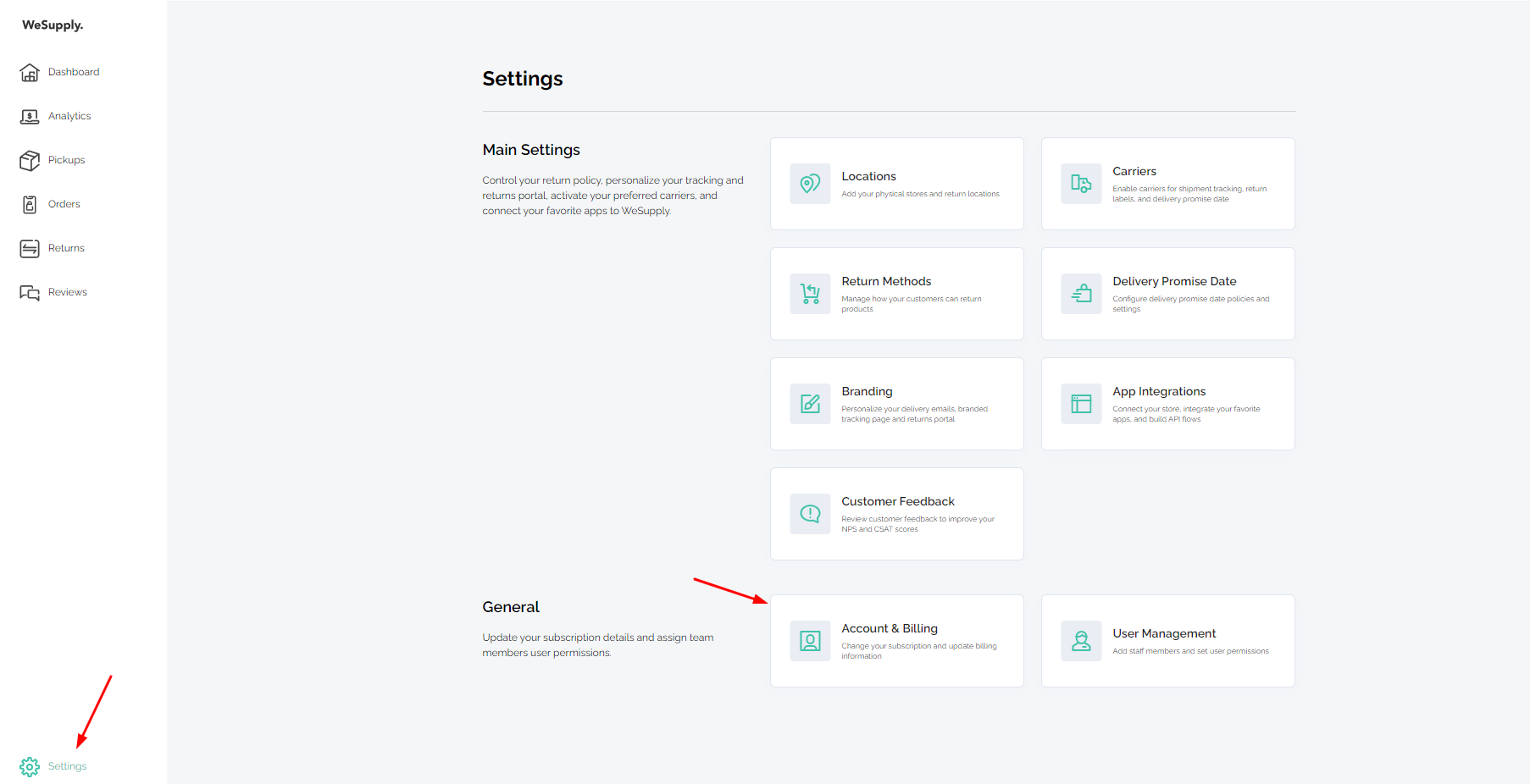 Step 2
Click Billing Information:

Step 3
Under Payment History, you can check the last invoice that was issued and all past invoices associated with the current account.
Invoice Statuses:
Paid - Payment has been made successfully.
Payment Due - A charge has been attempted but has failed. The payment processor will retry the charge.
Not Paid - Payment has not been received.
Voided - The invoice has been canceled.
Date
Under Date, you can find the exact when the invoice was issued.
Invoice Number
The unique number that is associated with a specific invoice.
Amount
Here you can find the amount that was paid for the invoice along with the date associated with the payment.
Each invoice can be downloaded as a PDF at any point.
Monthly invoices will be emailed to the email address set up under Billing Information -> Account Information.
If you need to edit the email address found under Account Information to send the monthly invoices to a new email address, please reach out to support@wesupplylabs.com.