WeSupply supports over 800 carriers worldwide and you can use your favorite carriers to automatically track your shipments and send proactive shipping notifications.
Step 1
Log into your WeSupply account and go to Settings -> Couriers: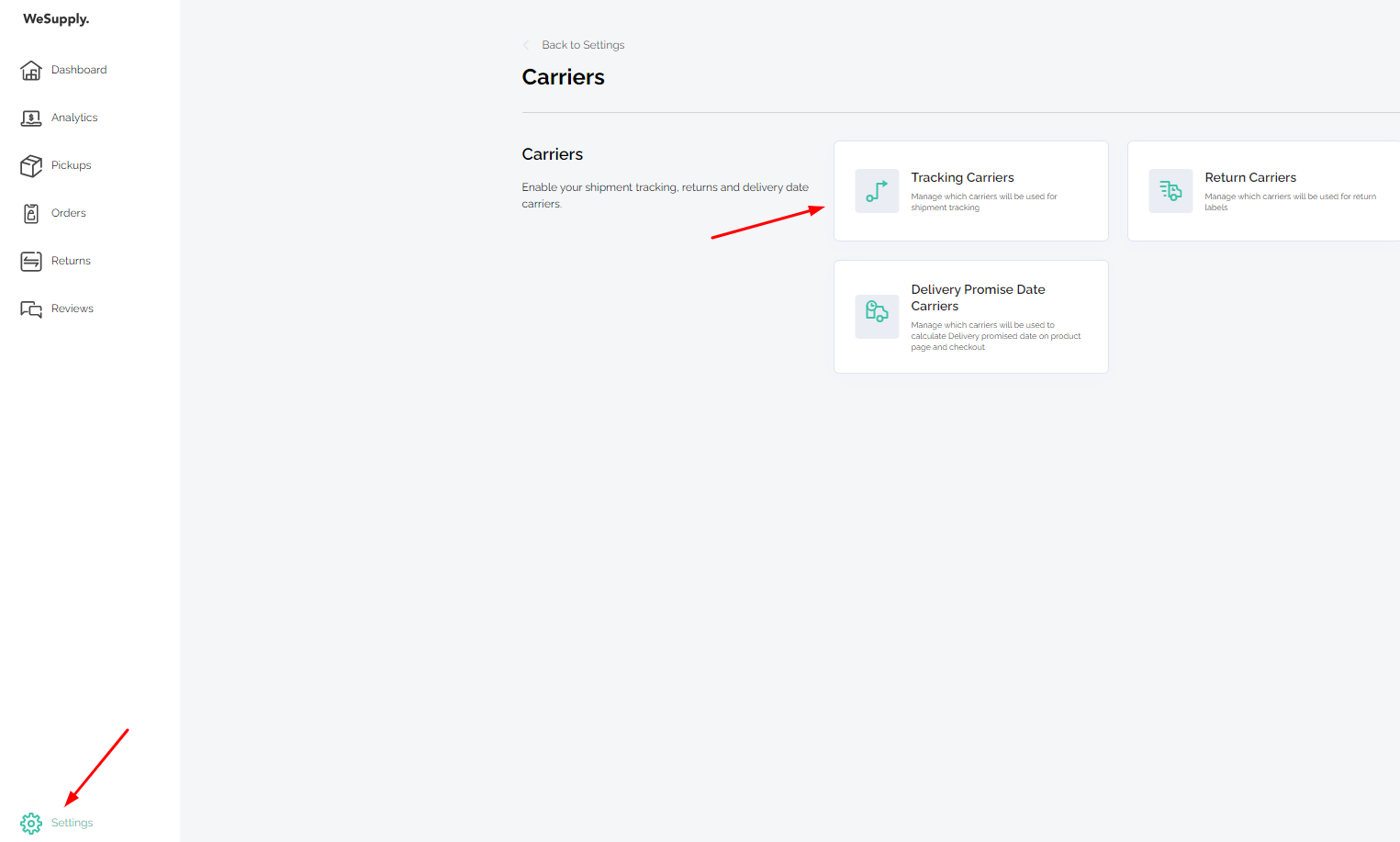 Step 2
➤ UPS
➤ USPS
➤ FedEx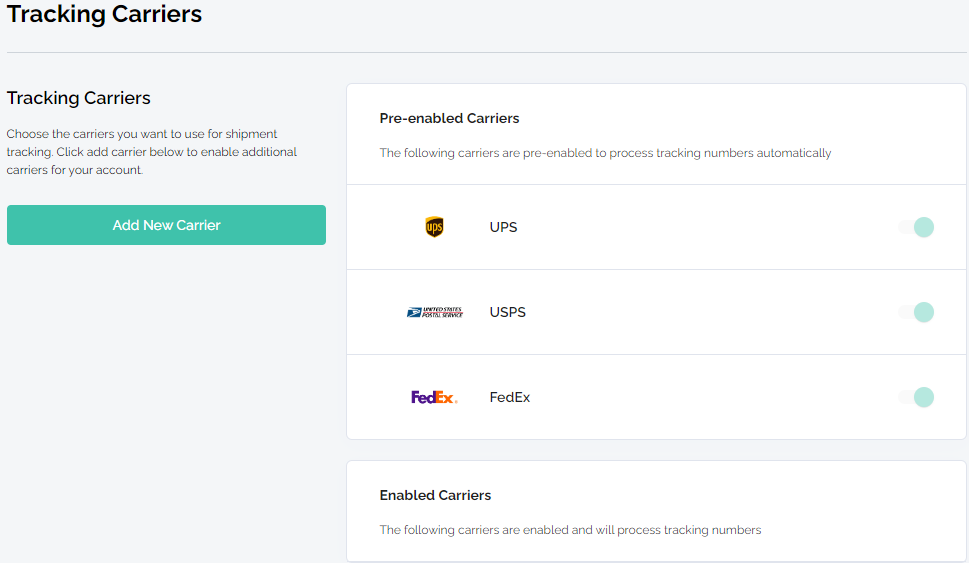 Note: UPS, USPS, and FedEx are natively supported by WeSupply and enabled by default for your account.
How can you benefit from this native carrier integration?
Once orders flow from your system to WeSupply, and you're shipping your products with either UPS, USPS, or FedEx, each shipment will be automatically tracked.
You ship the product with a UPS/USPS/FedEx tracking number and we track the shipment further.
There is no need for extra settings, API key exchange, or integrations from your side.
800+ carriers around the world
If you want to integrate another carrier, simply click on Add New Carrier: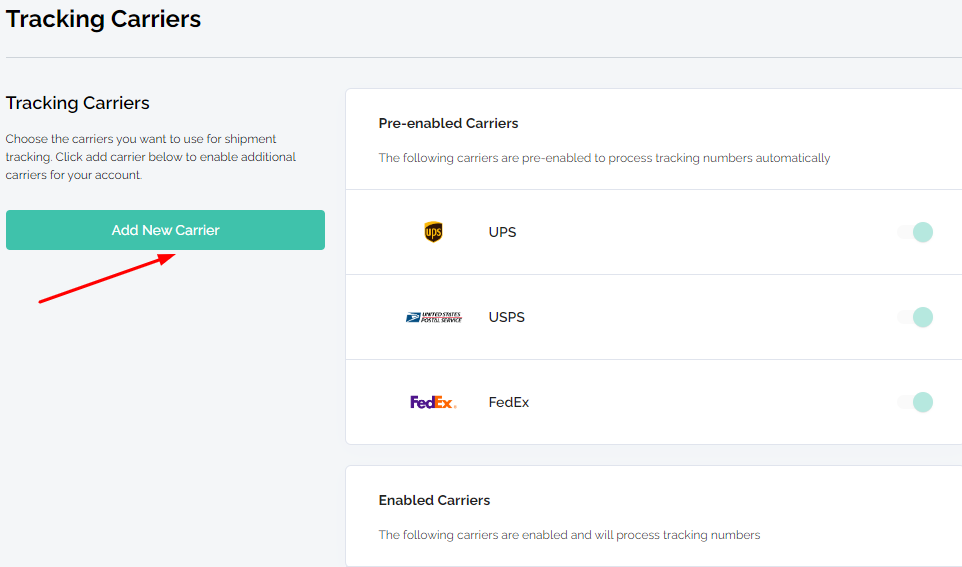 A list with hundreds of carriers will be opened. Use the Search bar to find your carrier(s), select the appropriate one(s):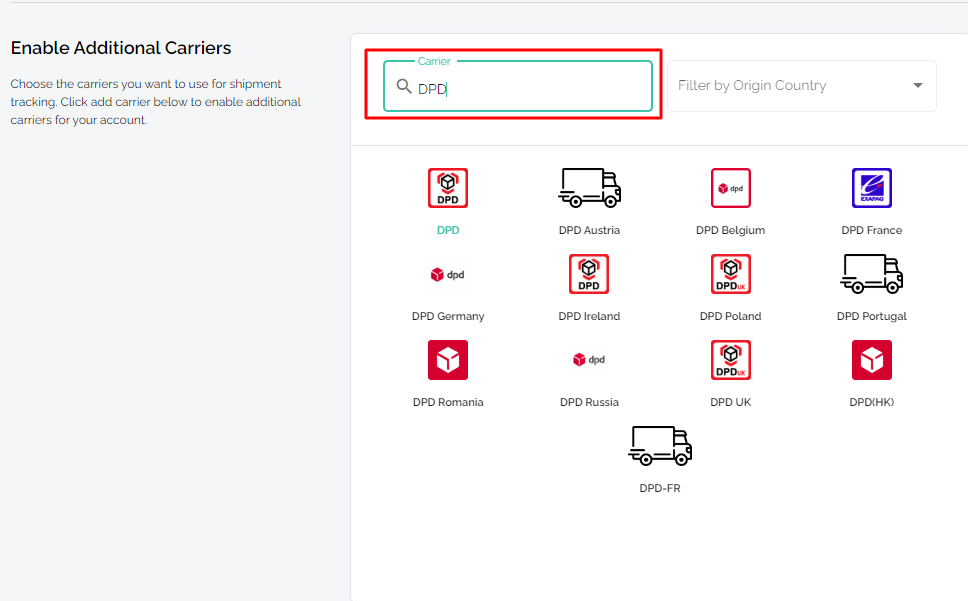 A list with all selected carriers can be viewed below: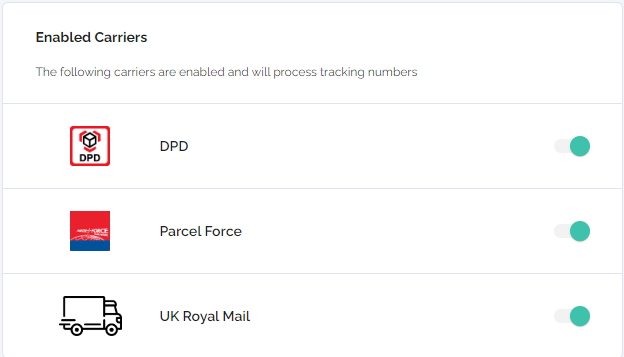 Default Return Label Generation Carrier
Go to Settings -> Carriers -> Return Carriers and you'll be able to Select your Default Courier for Return label generation.
Select Shippo or EasyPost: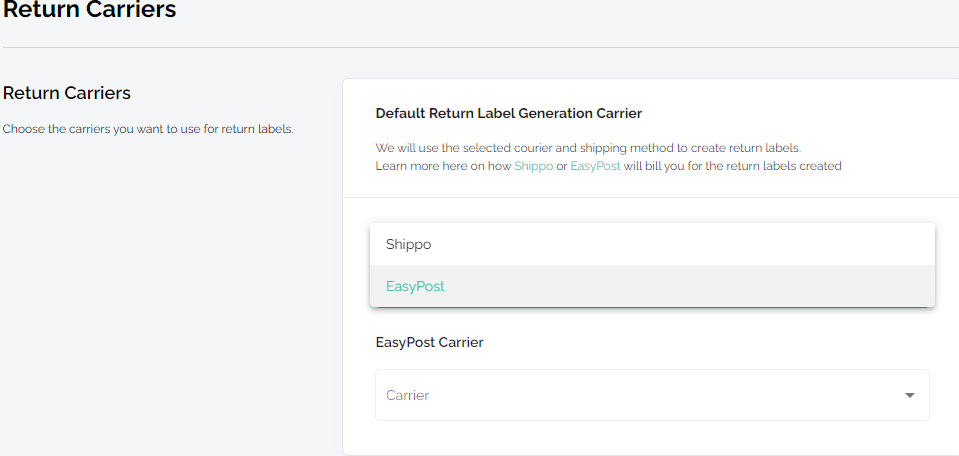 Select the default courier: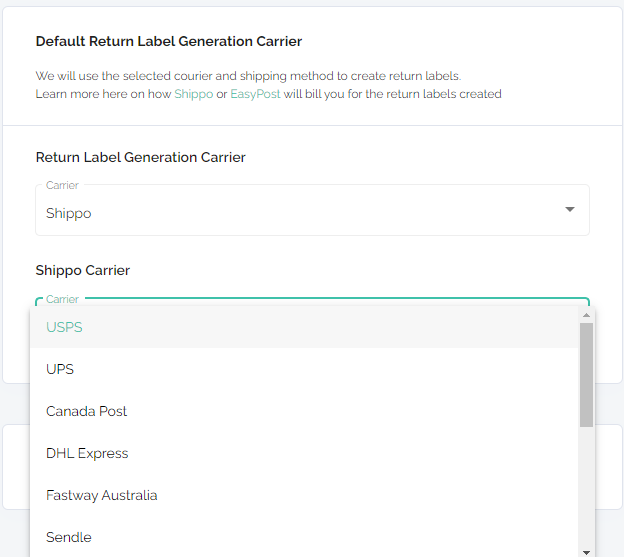 When you're done, click Update.

Do I need an integration with Shippo or EasyPost?
How to set up EasyPost Integration?
How to set up Shippo Integration?
Default Courier for Estimating Delivery Dates
If you also use the WeSupply Estimates addon, you have to set up your Default Delivery Promise Date Carrier
Go to Settings -> Carriers -> Delivery Promise Date Carriers -> select your Delivery Promise Date Carrier -> select your Shipping method. Then click Save Changes.