If you're looking to replace the Default Magento Tracking Number link with the WeSupply Tracking Page, please follow the steps below to configure the settings:
Step 1
Log into your Magento Admin Panel and go to WeSupply -> Configuration: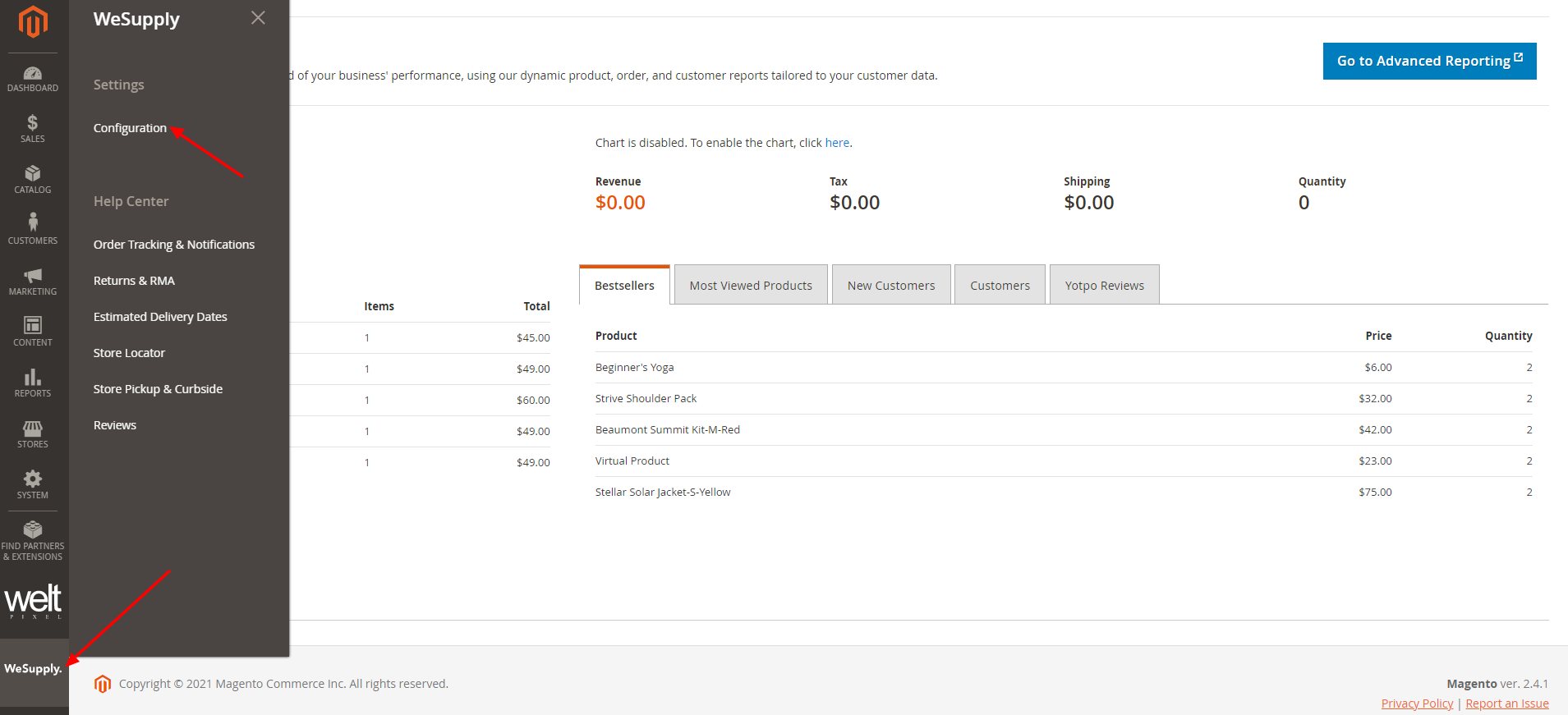 Step 2
Scroll down to Advanced Settings -> Order and Returns View Settings and set the following:
From the Replace Default Magento Order View dropdown menu -> select No.
From the Select Tracking Info Link Behavior dropdown menu -> select Open on WeSupply Platform for the tracking link to redirect customers on the WeSupply platform.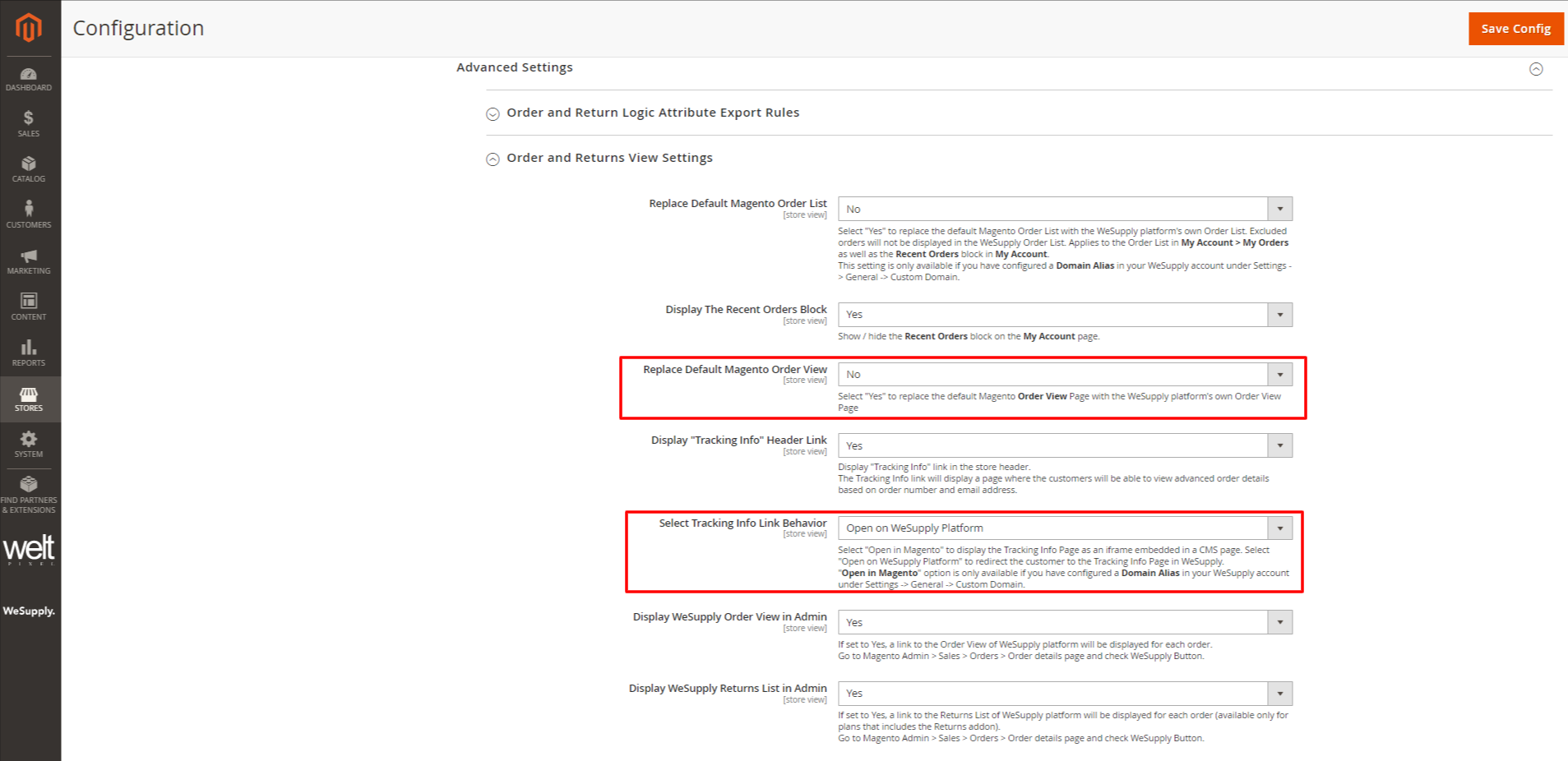 Step 3
Click Save Config: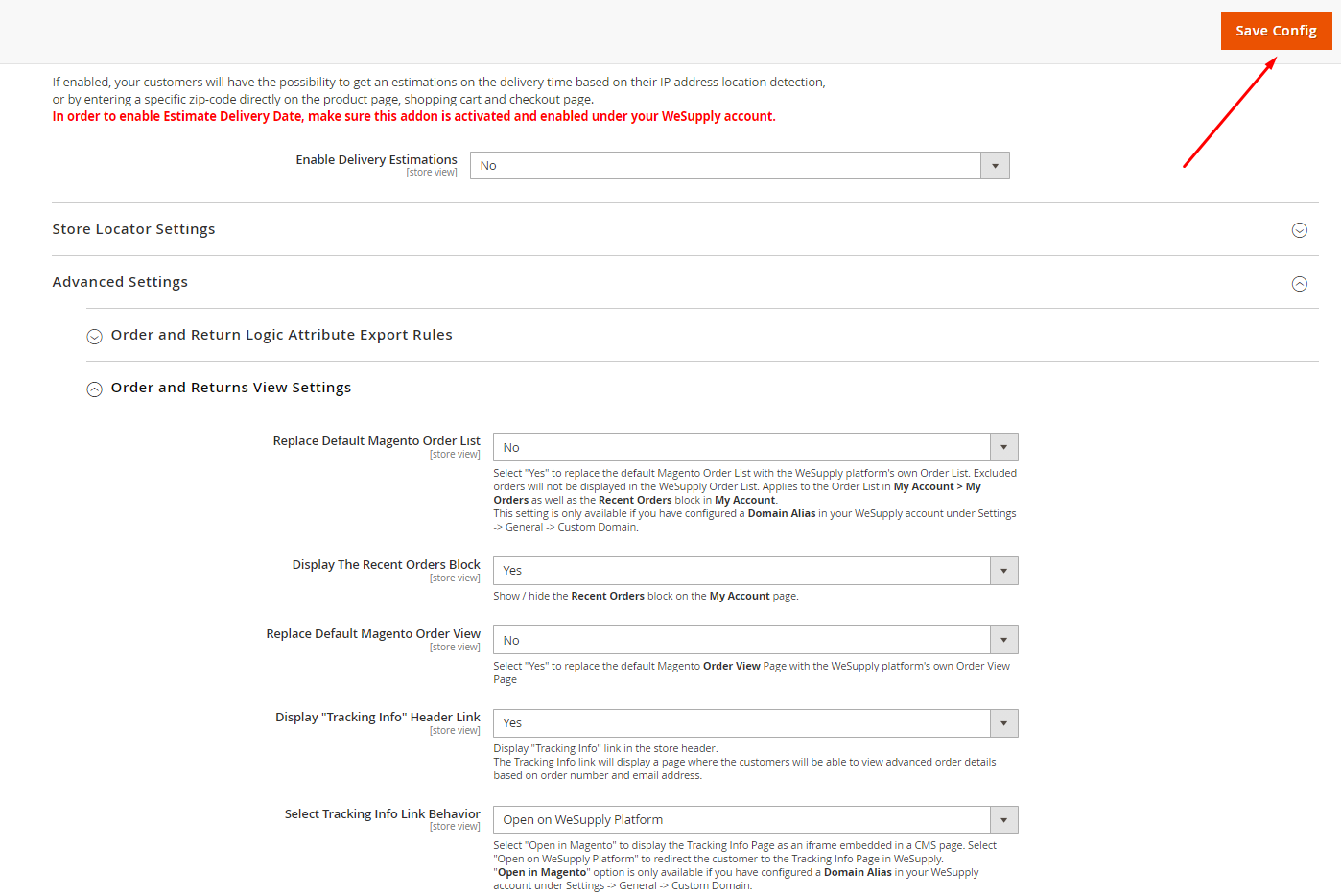 How this will work?
When customers check their orders inside their Magento accounts and click on the tracking number, they will be redirected to the Tracking Page on the WeSupply platform: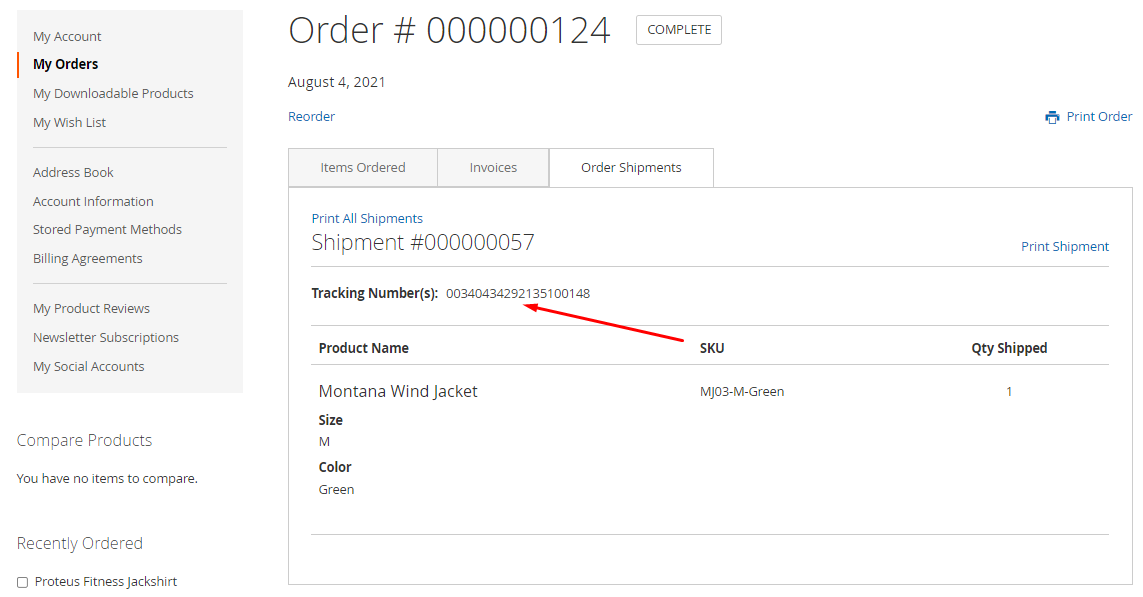 Also, admin users for your Magento Admin Panel can click the existing tracking number from the Magento Shipment tab, and the WeSupply Tracking Page will be opened.