To change the ''Your credit card was authorized'' text on the Order View Page, follow the steps below.
Step 1
Log into your WeSupply Admin Panel -> Settings -> Branding -> Translations: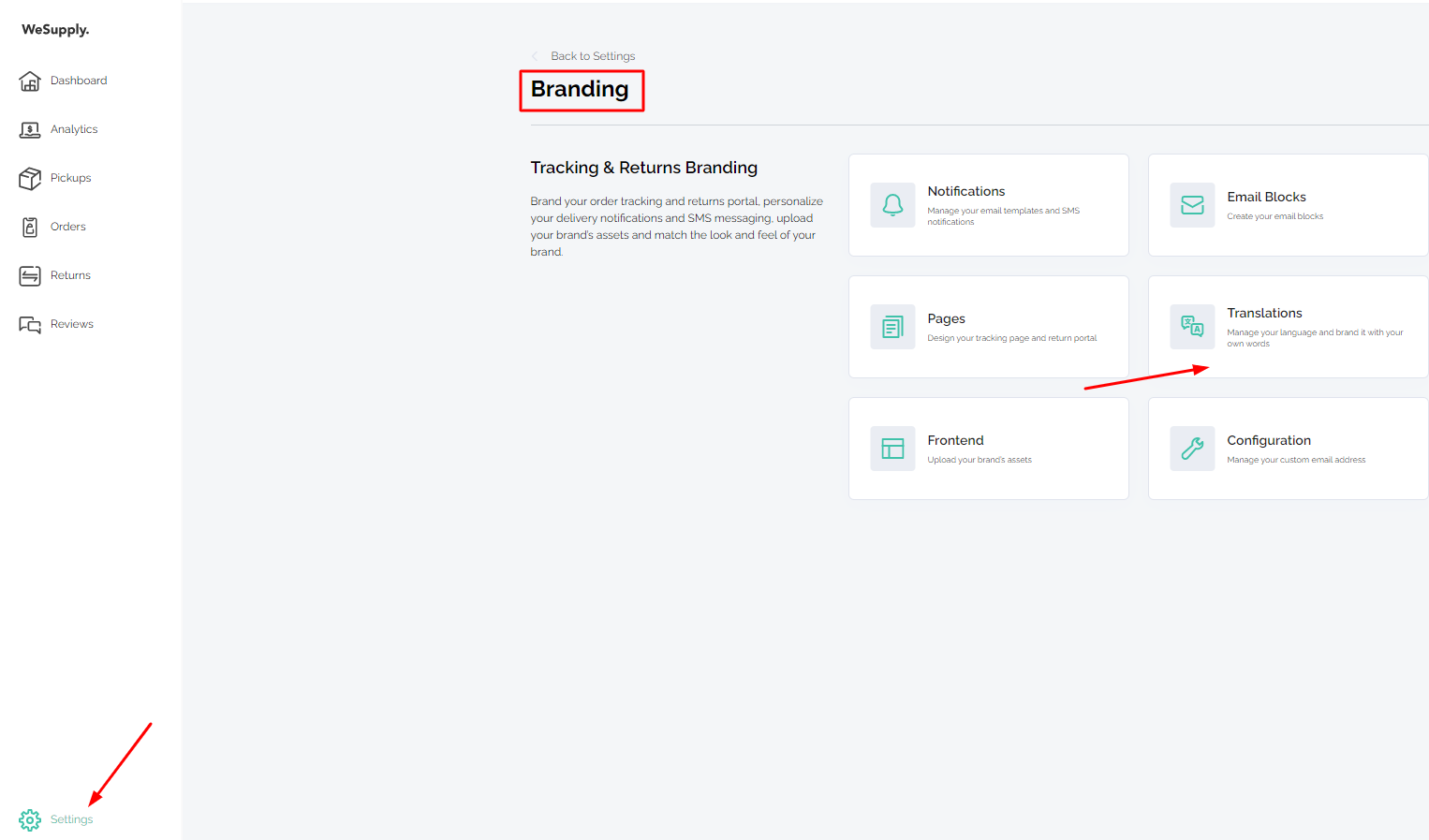 Step 2
On the top of the page -> select the Order View Page from the dropdown menu: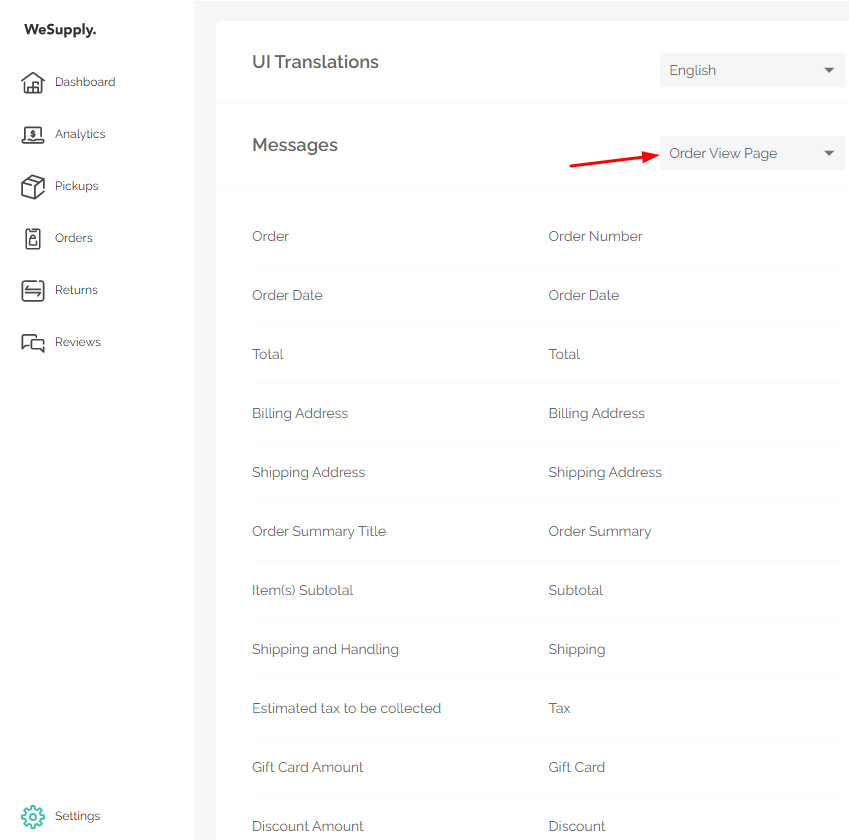 Step 3
Click on the ''Your order has been received and will be sent out shortly. Your credit card was authorized.'' text and change the message in the field below.
Click Apply to save the new message.
The changes will be applied on the Order View Page.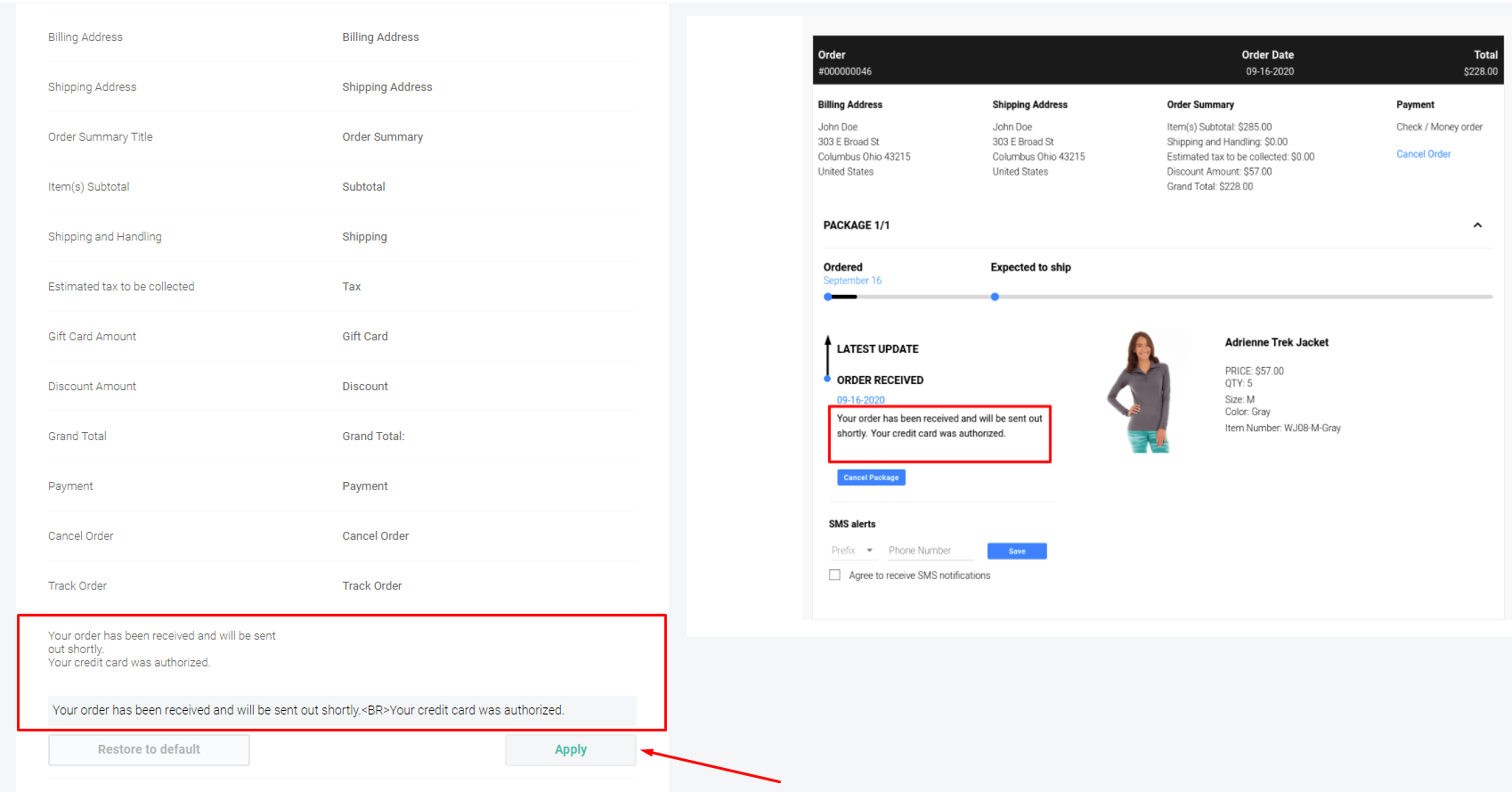 FAQs:
Q1: How can I verify if the text was changed?
You can verify the change by going to the Orders Search menu, click on one order number, and once the Order View Page opens, check the text you just edited.
Q2: How can I remove the text from the Order View Page completely?
You can remove the text entirely by deleting the entire message and clicking Apply.