If you have enabled the Order Cancelation option in your WeSupply account and you would like to send the Order Canceled notification, you can do that in just a few steps.
The Order Canceled notification can be enabled or disabled at any point.
Orders can be canceled while their order status is Pending, prior to being invoiced.
If the Order Cancellation setting is enabled in your WeSupply account and the Order Canceled notification is enabled as well, the email/SMA notification can be triggered when:
customer cancels the order;
when a customer service rep cancels the order at the customer's request within the WeSupply Admin Panel;
when the order is canceled from Magento;
when the order canceled update is triggered by an external/ERP system in Magento;
when the order canceled update is sent via API.
Step 1
Log into your WeSupply account.
Step 2
Go to Settings -> Branding -> Notifications: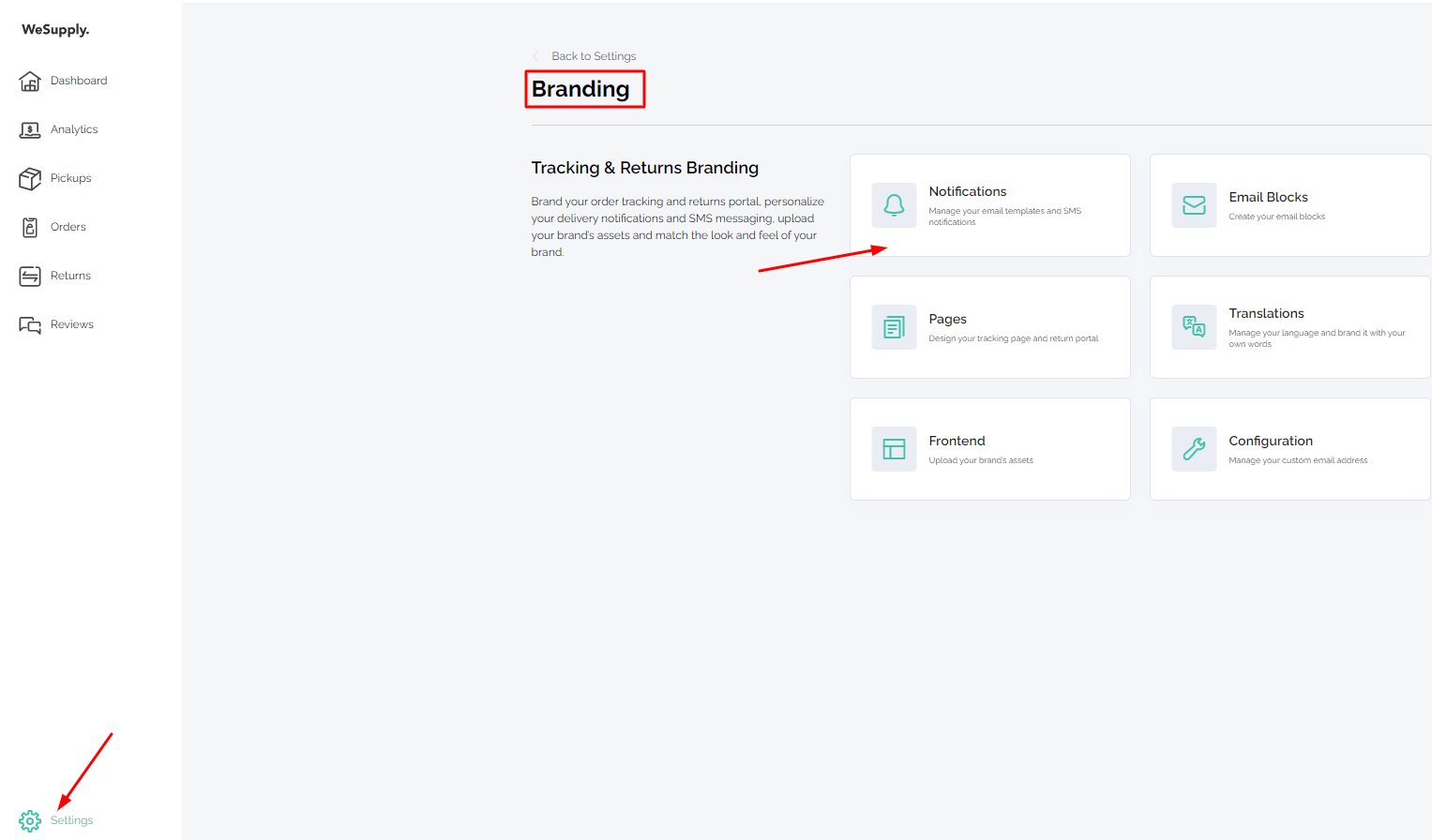 Step 3
Go to the Orders section -> check off the box for the Order Canceled email and/or SMS notification. Click Save.