If you already set up your custom SMTP to send shipping notifications from your branded email address, you may want to give your customer the option to reply to such notifications.
You can add a Reply to Email address to which your customers can contact you back if they need it. This way your customers can get in touch with your customer service team and communicate any arising issues.
The setup is very simple!
Step 1
Log into your WeSupply account and go to Settings -> Branding -> Configuration: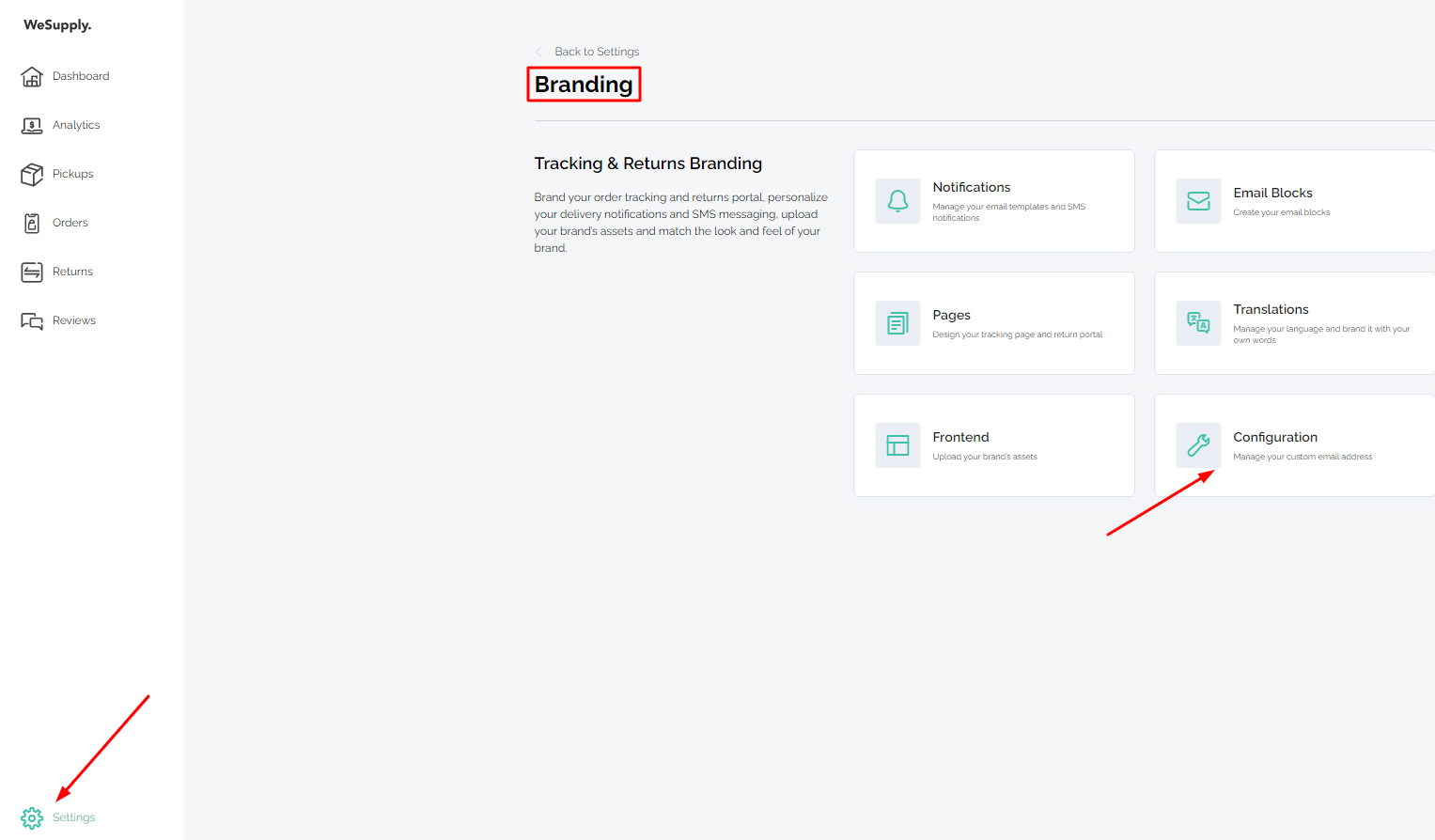 Step 2
Scroll down to Advanced Configuration -> Reply to Email Address -> Add your email address -> Click Save: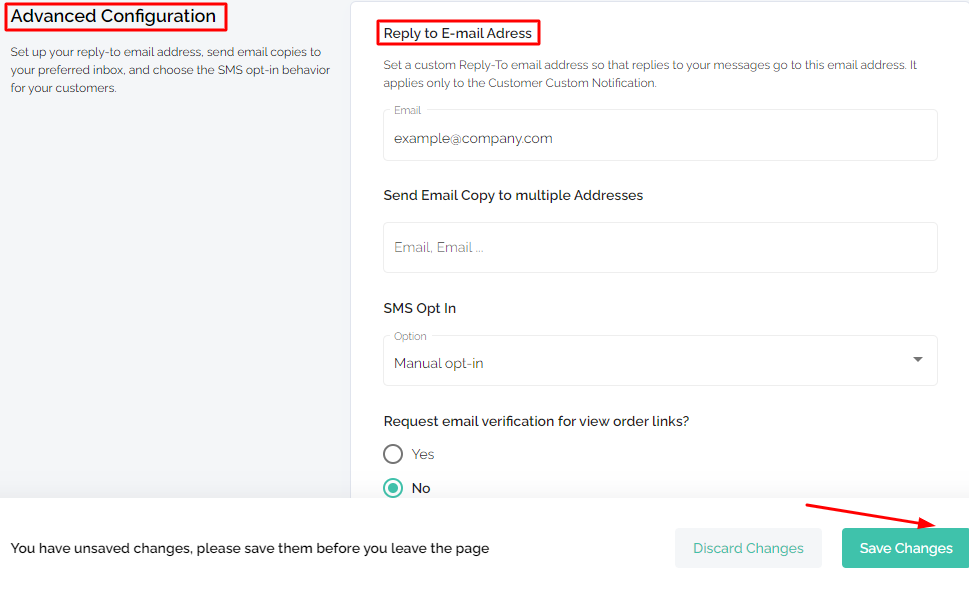 When the Reply to Email address is saved, your customers will be able to reply to that email address and get in touch with you.