Are you looking to automate the process of generating return labels with WeSupply via EasyPost and would like to use your own UPS account for that?
If so, the steps are very simple and you can do that within minutes!
And if you don't have a UPS account yet, you can sign up for yours here.
Generating return labels within the WeSupply Portal can be set up as an automatic process, and for that, you must connect either an EasyPost or a Shippo account to WeSupply.
What is cool here, is that you can use your own UPS account inside EasyPost, through which you can then generate return labels.
Step 1
Log into your EasyPost account and head to the EasyPost Dashboard: https://www.easypost.com/account/carriers
Step 2
Under the Add Carrier Account section type in UPS in the Search Bar and select the UPS carrier: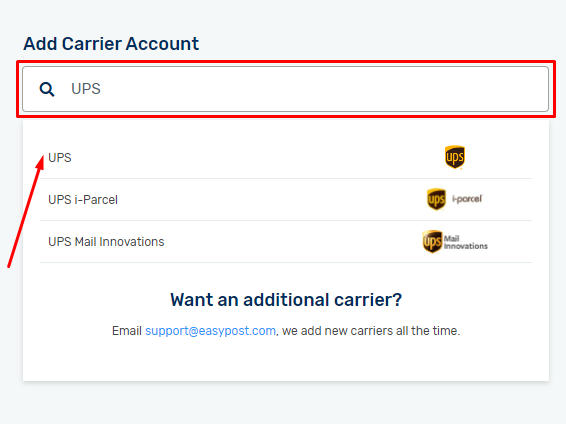 Step 3
A pop-up requesting the details associated with your own UPS account will open.
Generally, these can be found on your ups.com profile and your most recent UPS invoice.
Insert the details corresponding to your own UPS account and then click Create: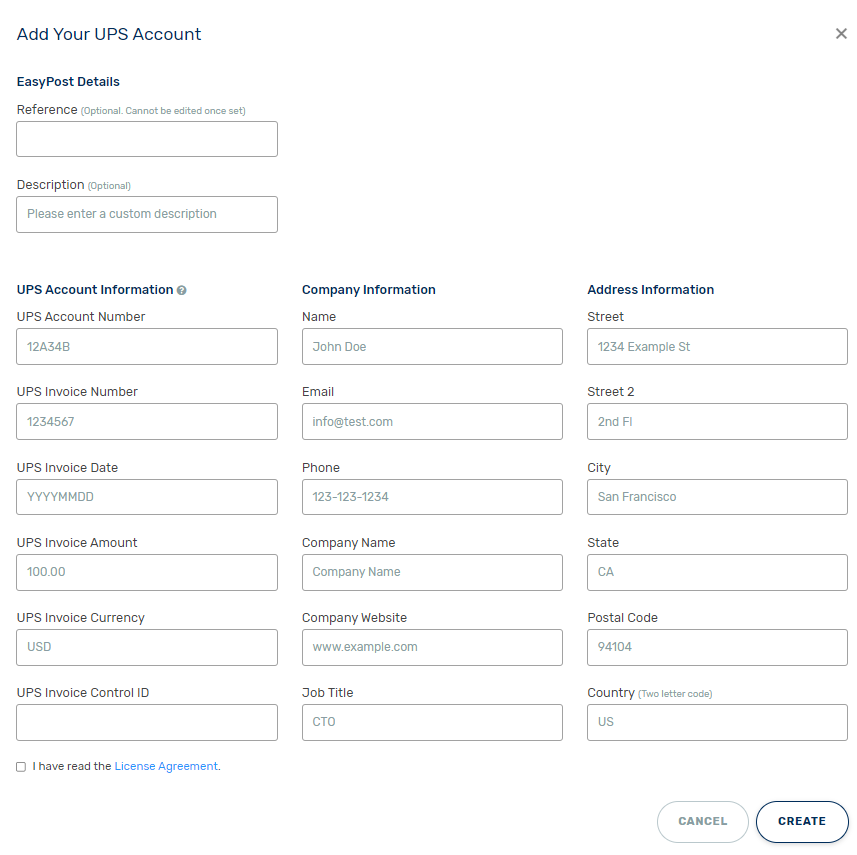 If you would like to make sure what information you will need to insert when setting up your own UPS account, please take a look here.
Related articles:
Do I need an EasyPost integration?
How to connect EasyPost with WeSupply?