You don't have a physical store? No worries, we got it! You have the possibility to disable the Store Locator Page with just a few clicks. To disable the Store Locator Page, first head into your Magento Admin.
Step 1
Head into your Magento Admin and go to Content -> Pages: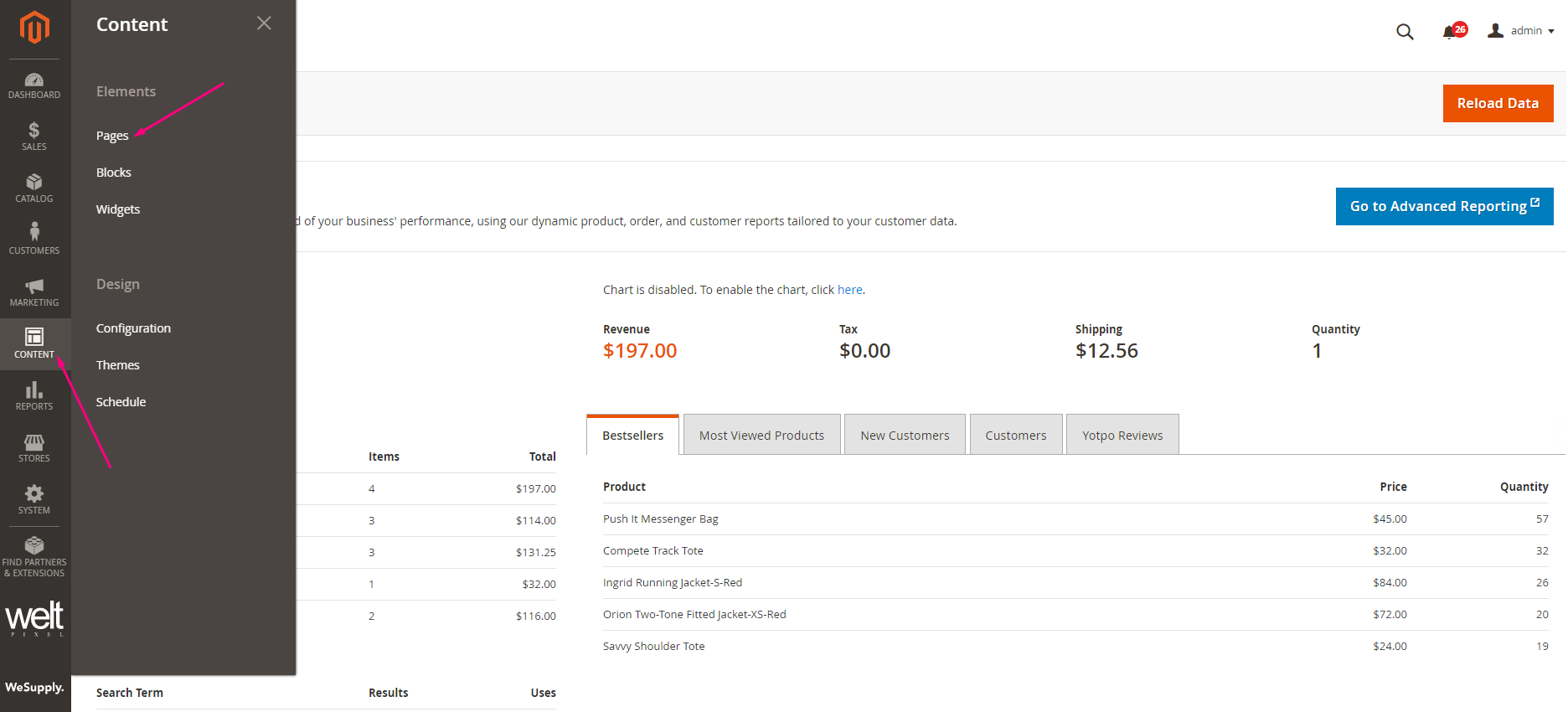 Step 2
Check off the boxes for both Store Locator and Store Details Pages: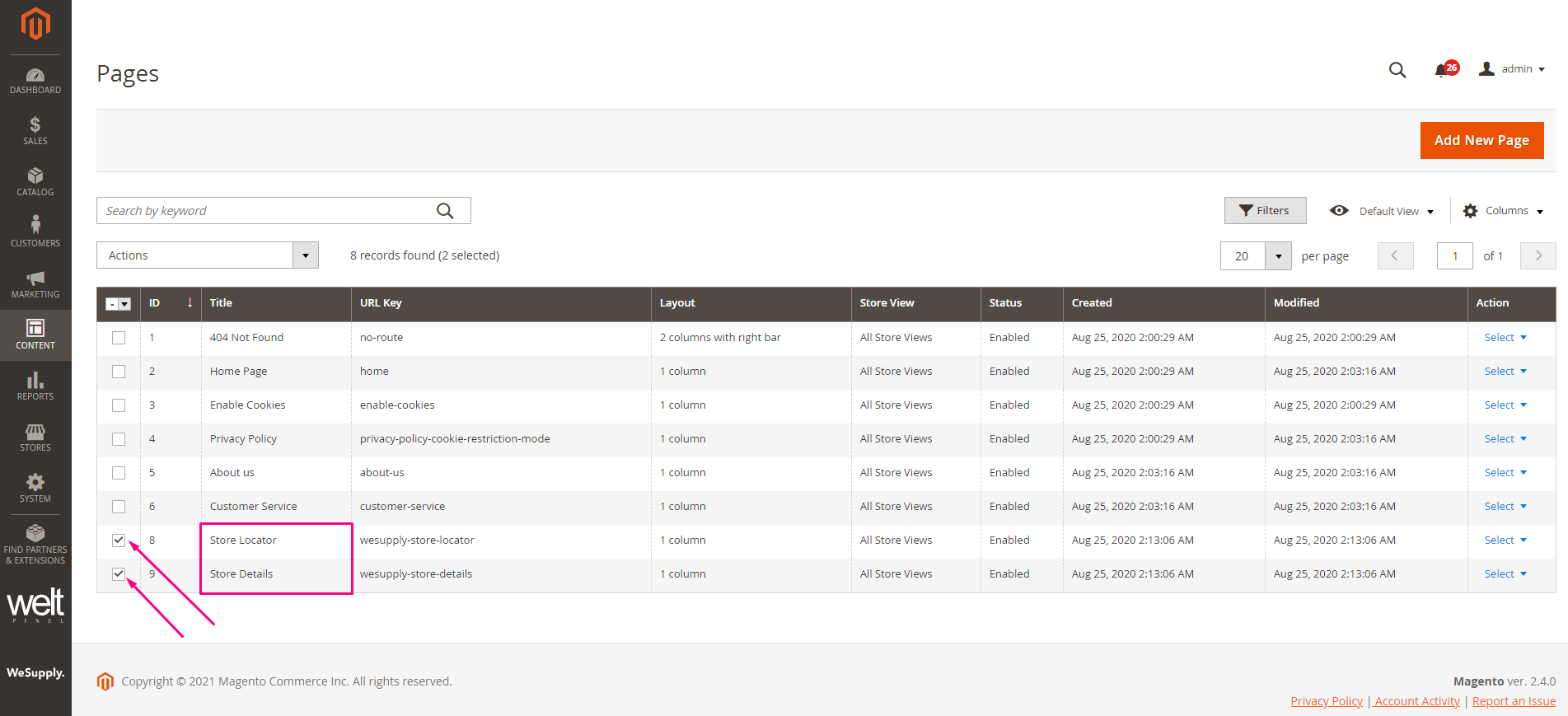 Step 3
On the same page as above, click on the Actions dropdown menu and select Disable: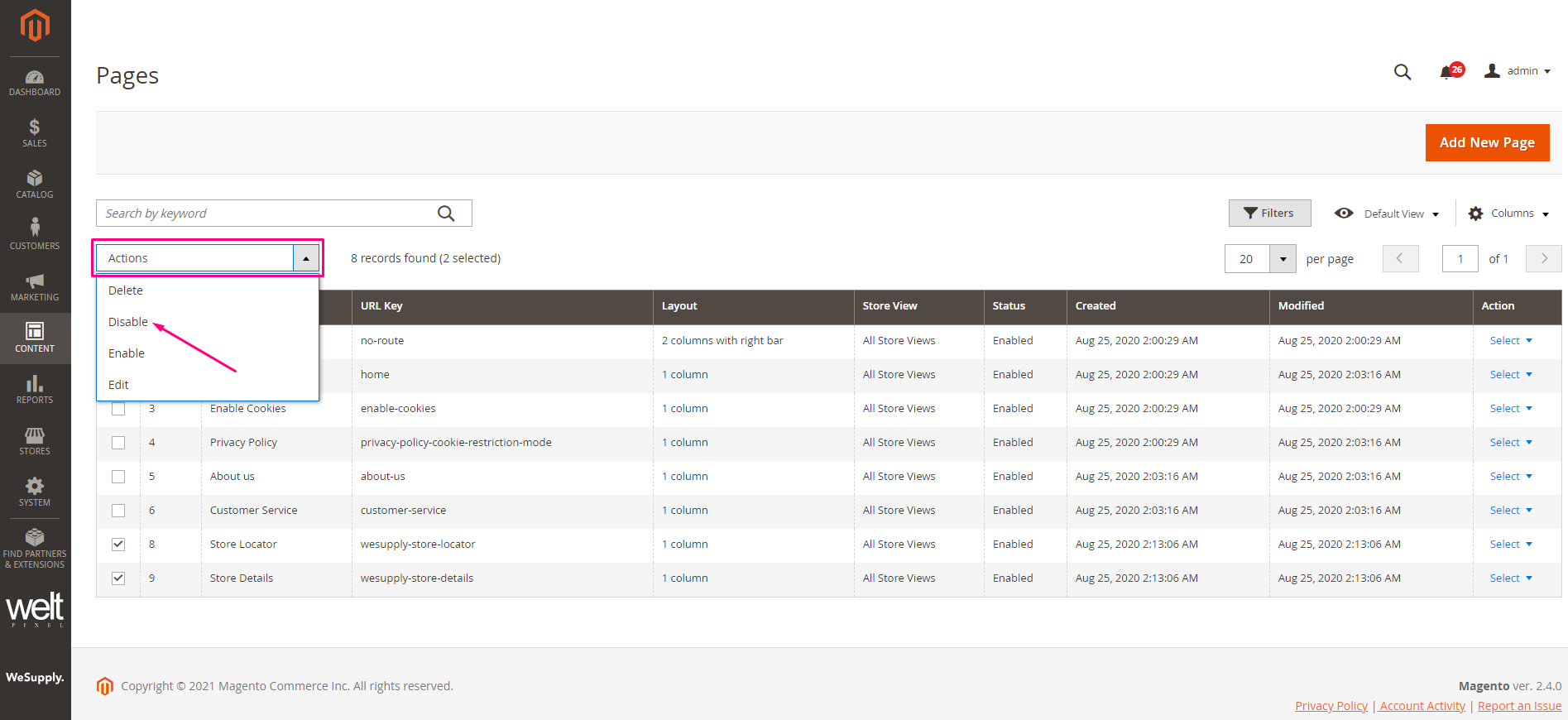 Woohoo! Good job! Your Store-related Pages are now disabled!