If you'd like to hide certain physical locations (those could be warehouses, maybe shipping locations, third-party logistics returns processing centers, etc.) that don't really need to be displayed on the map when your customers are searching for the closest store to their location or for a specific one, you can do this within just a few steps!
To get started, first please go to the WeSupply Login Page and log into your WeSupply account.
Step 1
Go to the Settings tab -> Stores -> Store Addresses -> and Download the Current Stores CSV: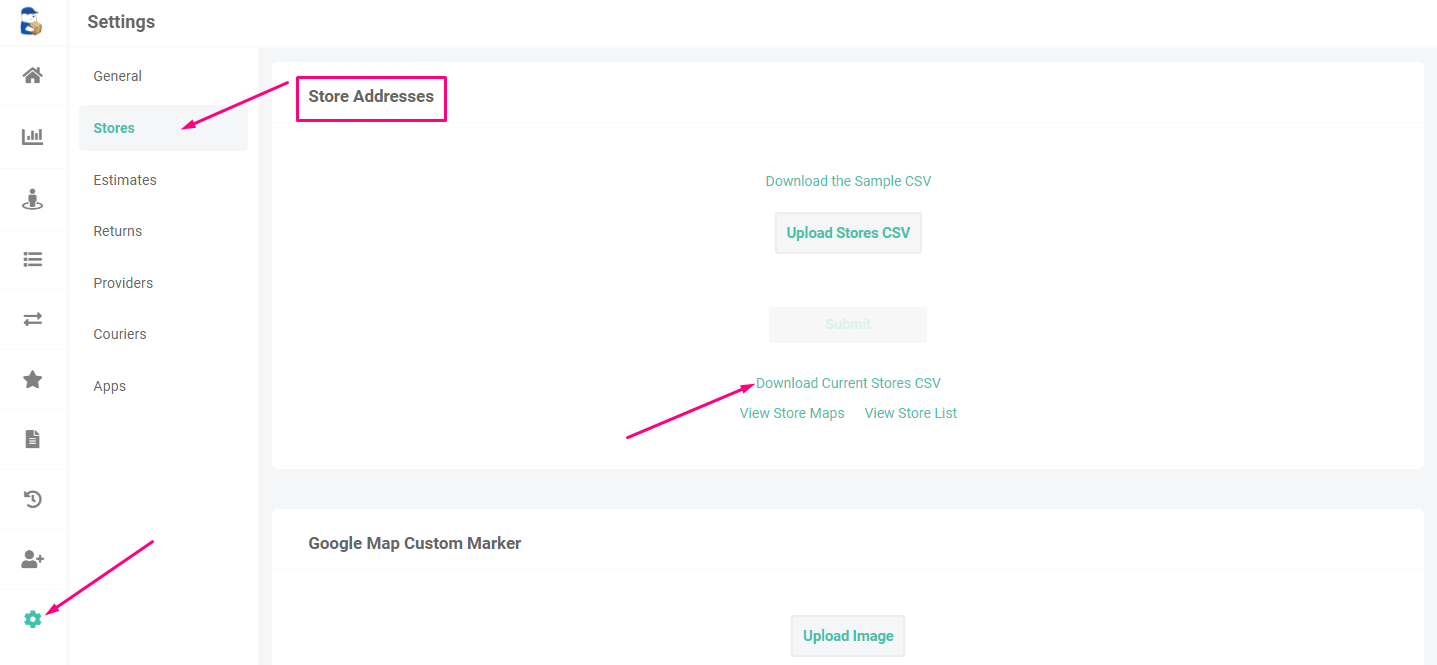 If your Stores CSV hasn't been already uploaded, then just go to the Settings tab -> Stores -> Store Addresses -> and Download the Sample CSV to fill it in with your store details.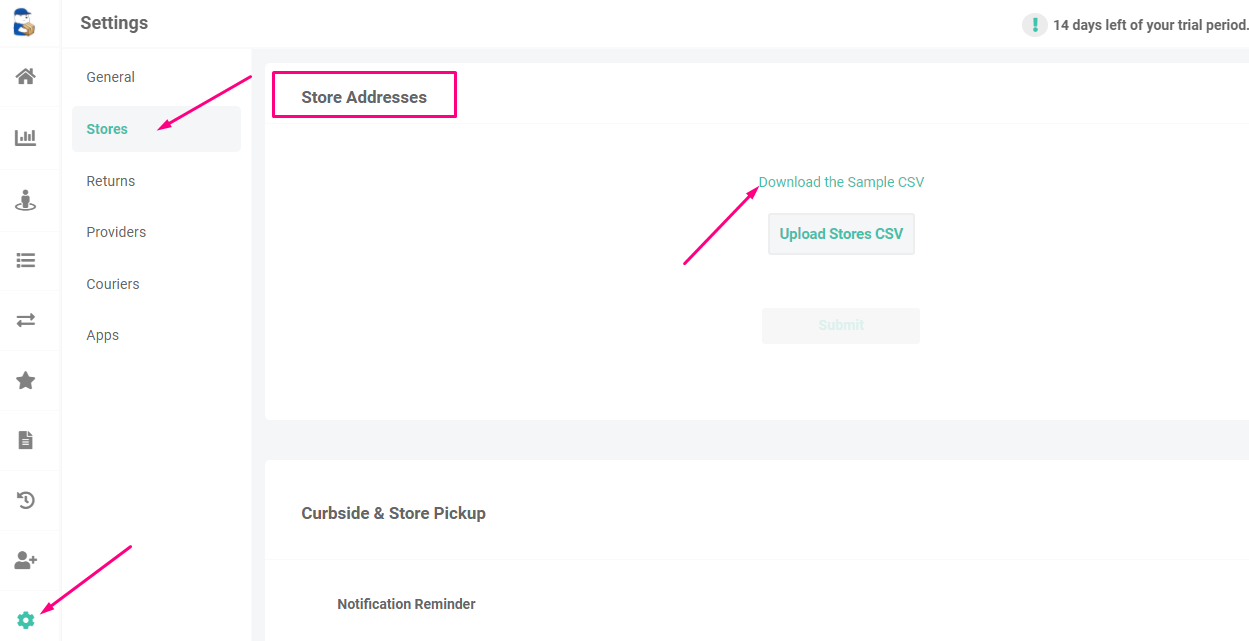 Step 2
Once the Store CSV is downloaded, if you haven't yet, just fill in the fields with the required information.
To hide one or multiple store locations, on the Hide Location On Map column, set the corresponding fields with YES for the store locations you would like to be hidden from the map.

When you're done, save the Store CSV on your device.
Step 3
Now head into your WeSupply account and go to the Settings tab -> Stores -> Store Addresses -> Upload Stores CSV -> and click the Submit button.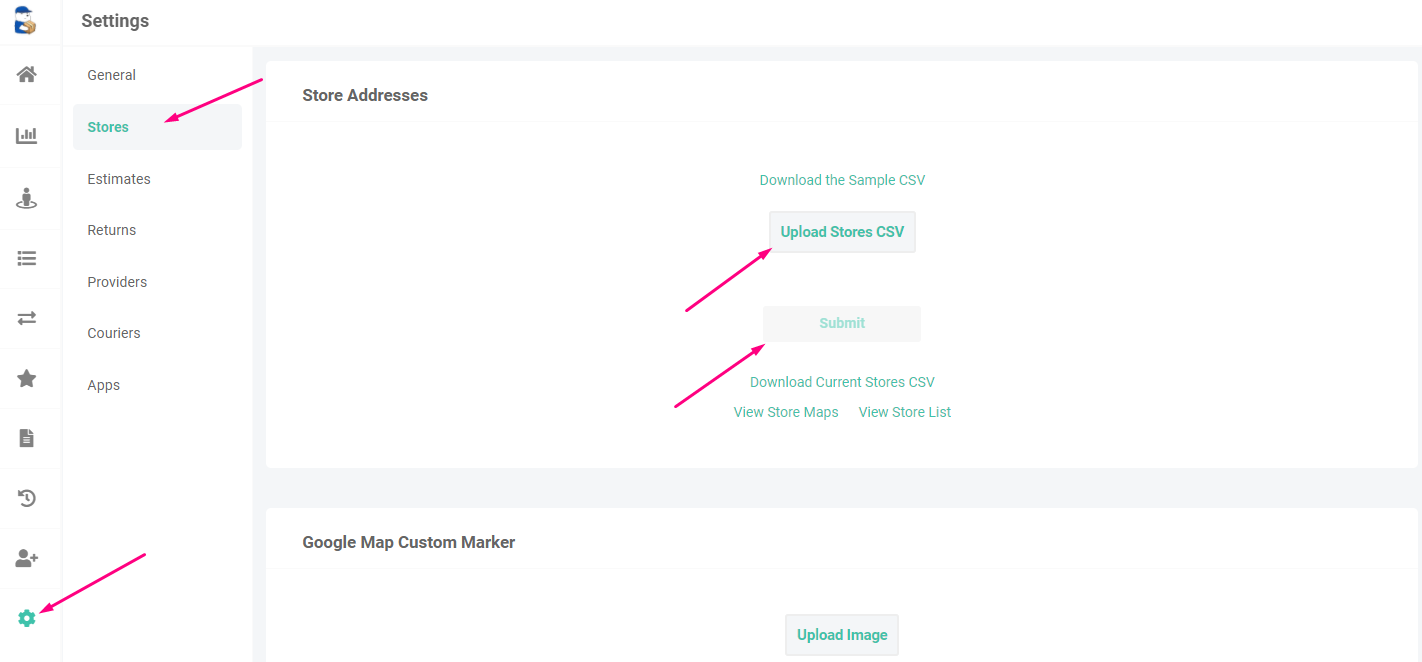 Step 4
You can check if the desired location was hidden from the map by going to the Design tab -> Pages -> Stores Map -> click on View Page.

On the Stores Map Page, you'll be able to see just the store locations that were set up to show up on the map. You can use the List All Stores and Browse All Store buttons to search for other locations and make sure you didn't forget anything.

Well done! Now your customers can enjoy a clean & well-built Store Locator Page!
If you don't have a physical store or simply would like to hide the Store Locator Page, you can disable it by following the steps listed in the following article: How To Disable The Store Locator Page?