To handle your in-store pickup orders, first please go to the WeSupply Login Page and log in to your WeSupply account.
Step 1
To see your in-store pick-up orders, head to the Pickup tab.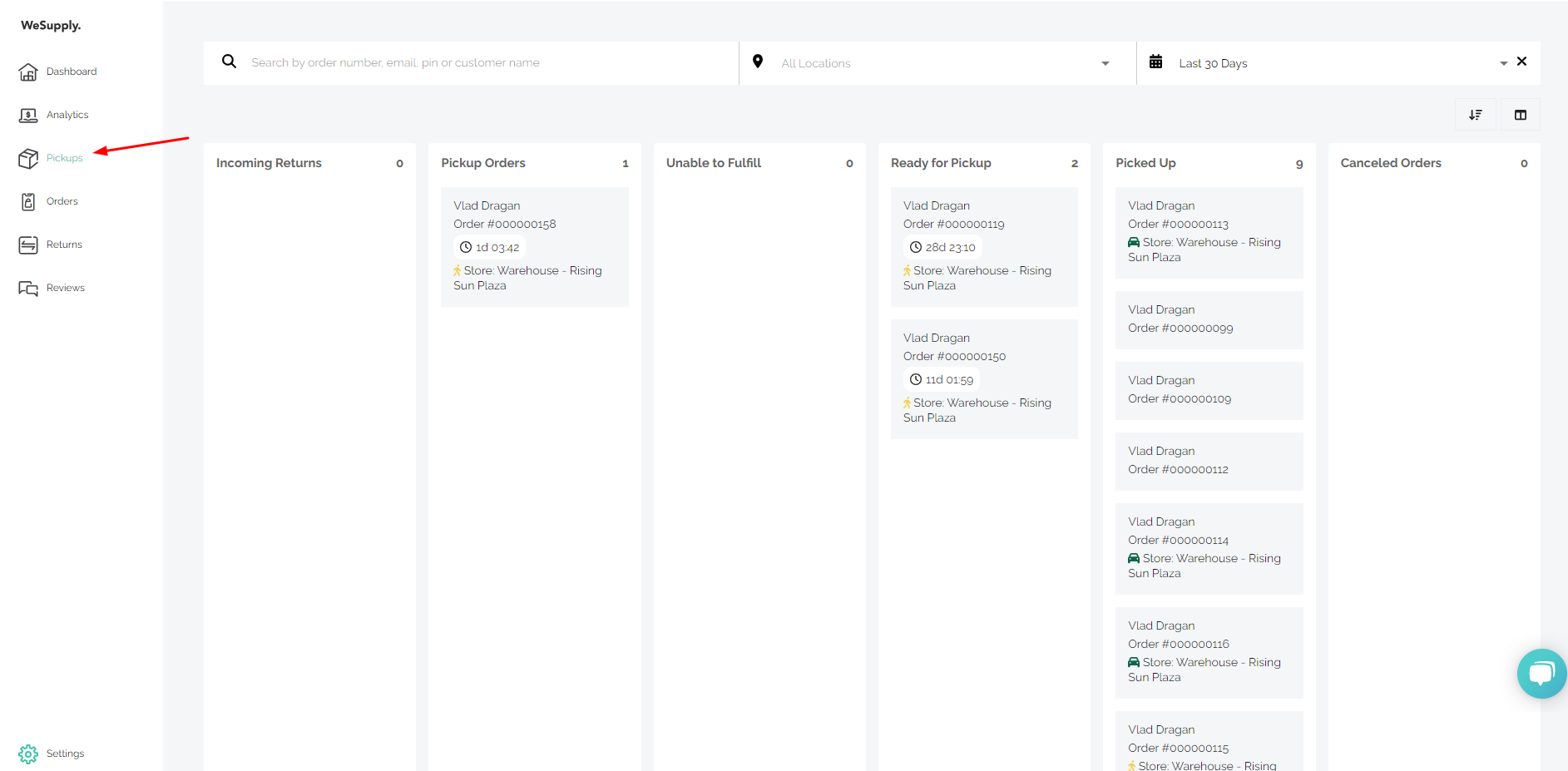 Step 2
To make things as easy as possible, you can search in-store pickup orders by:
order number
email address used when placing the order
PIN
customer name

You can also search in-store pickup orders by in-store pickup Locations:

Furthermore, you can search orders by Date Range.

You will also find 5 tabs, each of them corresponding to a different status of the in-store pickup orders.
Incoming Returns - for items/orders that will be returned to the store
Pickup Orders - for in-store pickup orders that are still processing
Ready for Pickup - for orders that are ready to be picked up by customers
Picked Up - for orders that customers have already picked up in-store
Canceled Orders - for orders that were canceled either at the customer's request or for other reasons
Unable to Fulfill - for orders that cannot be fulfilled for various reasons: out of stock, limited stock, overselling, etc.
For each tab is displayed the number of orders that have a specific order status.

When orders are being processed, your customers will be notified of the status of their orders.
Related article: How to Enable and Customize Pickup Notifications into WeSupply?
Step 3
On the Pickup Orders tab, click on the order you would like to process.
Step 4
Once the order container is opened, you can start processing each item by selecting the order status.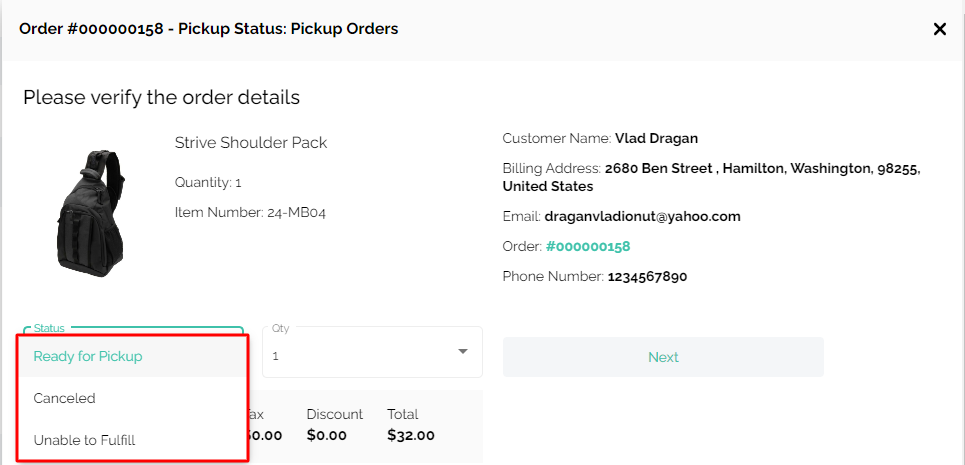 Step 5
For orders with multiple items, select the appropriate status for each item.
Step 6
Once you've selected the order status for each of the items, click on Next.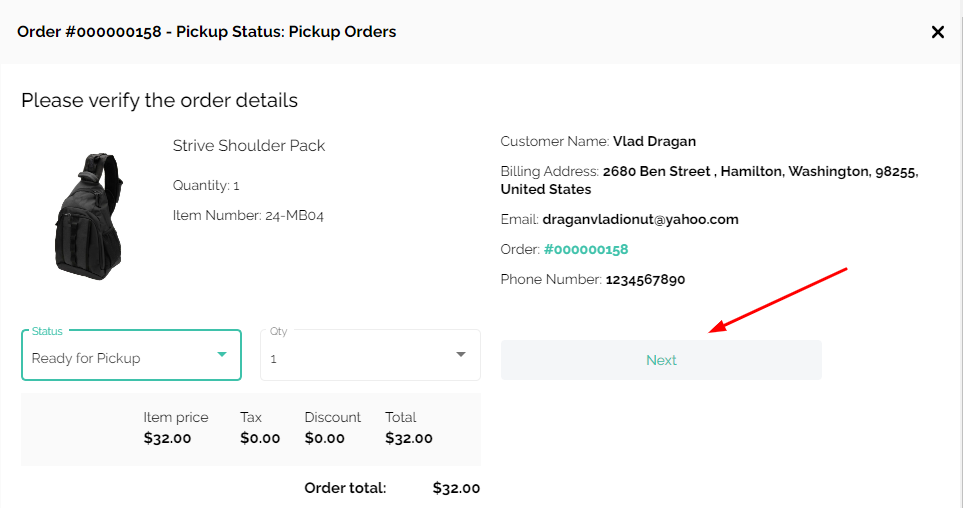 Step 7
When the order is moving to the Ready for Pickup tab, the customer will receive the Order Ready for Pickup notification if this is enabled.
Once the customer picks up the products, by selecting the Picked Up status and clicking on the Next button, the Order was Picked Up notification will be also triggered.