When setting up your WeSupply Account, you may want to use your own company's email address for sending Email Notifications to your customers. In this case, you can request an SMTP setup whereby you provide us with your SMTP details and we set up your account to send Email Notifications via the email address of your choosing.
The form you need to send in can be accessed via your WeSupply Dashboard under Settings -> Branding -> Configuration -> Sender Info -> Configure SMTP Settings.

If you're using Google's SMTP Service, there are a couple of conditions that must be met before we can set up the WeSupply instance to use these details in order to send emails. There are two methods through which these conditions can be met.
Recommended method - Setting up an App Password
WeSupply should be able to use custom App Passwords set up in the Google Account to gain access and be able to send Email Notifications with the email address of your choosing.
This app password will allow you to access your Google account from a device or application that can only be configured with a username and password, rather than a username, password, and a verification code.
To set up an App Password, follow the steps listed by Google in this Google Doc. When prompted to select the App Type, select Other (Custom Name) and name the app WeSupply.
Once you've set up the App Password, simply fill out the SMTP form via the WeSupply Dashboard by following the instructions listed above and populate the SMTP Password field with the newly generated App Password.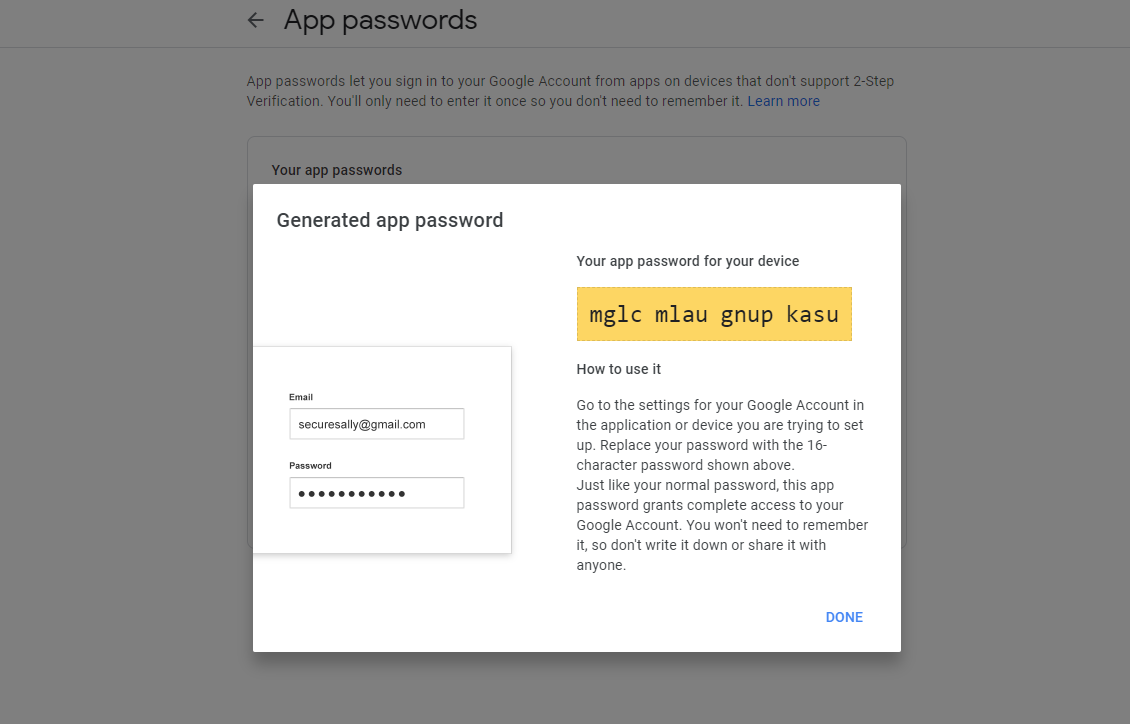 If you don't want to enable Two Factor Authentication on your Google Account, you can use the instructions in this article to implement an alternative method, which is not recommended as it's less secure.