Business can sometimes be really good or... your warehouse might have some issues...
Whatever the problem might be, order processing sometimes can take longer than expected.
These are the moments when your customers just need reassurance that you did not forget about them and you are working hard to ship out their orders.
First, make sure that you've enabled the Order Delayed notification, by going to Design -> Notifications -> Orders section -> check off the Order Delayed notification for Email/SMS -> scroll down the page and click over the Save button.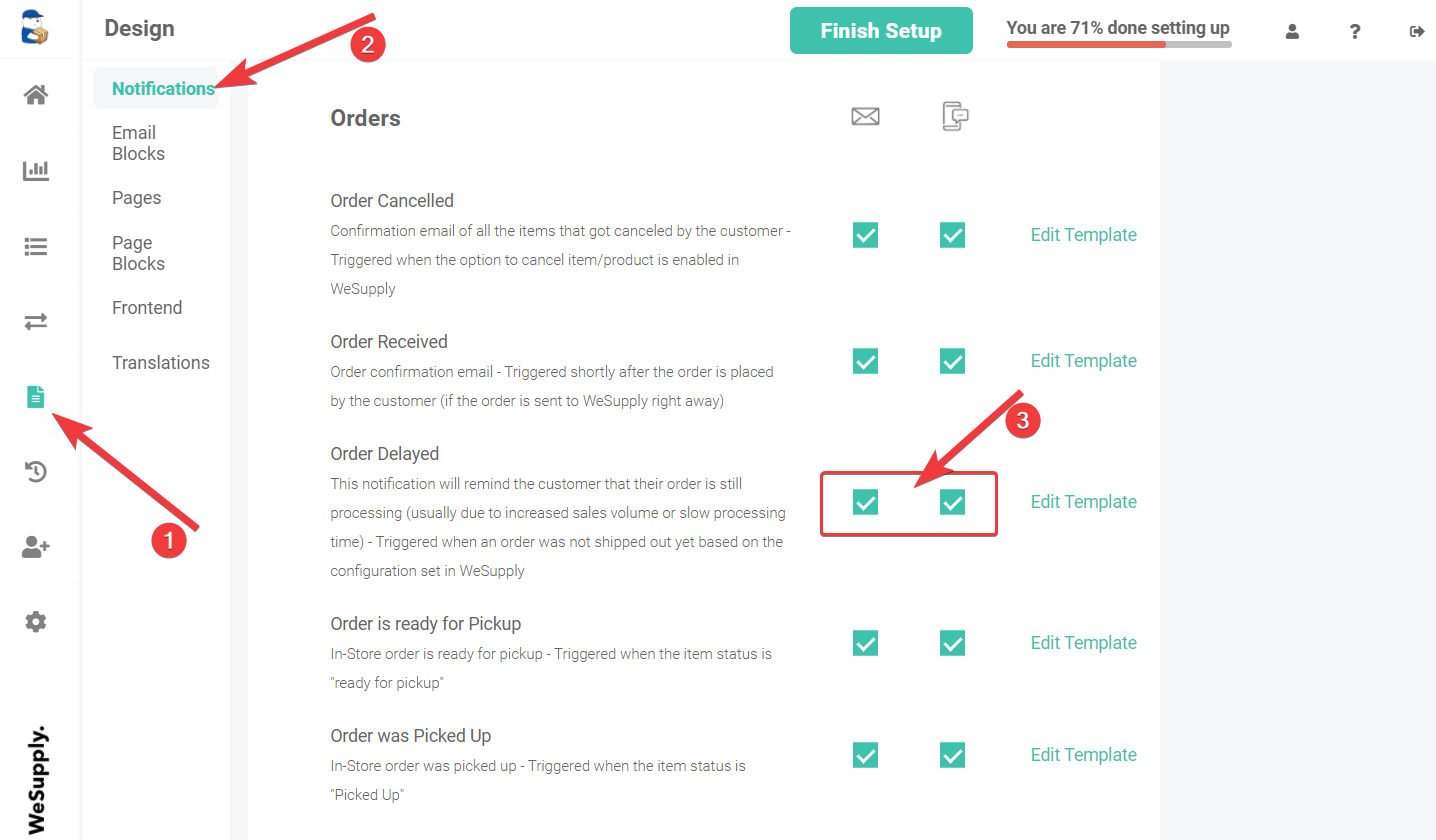 To fully enable the Order Delayed notification go to: Design -> Notifications -> Order Delay Notification section at the bottom of the page. Here you can set after how many days you would like to automatically send the Order Delayed notification. When you're done, click on Save.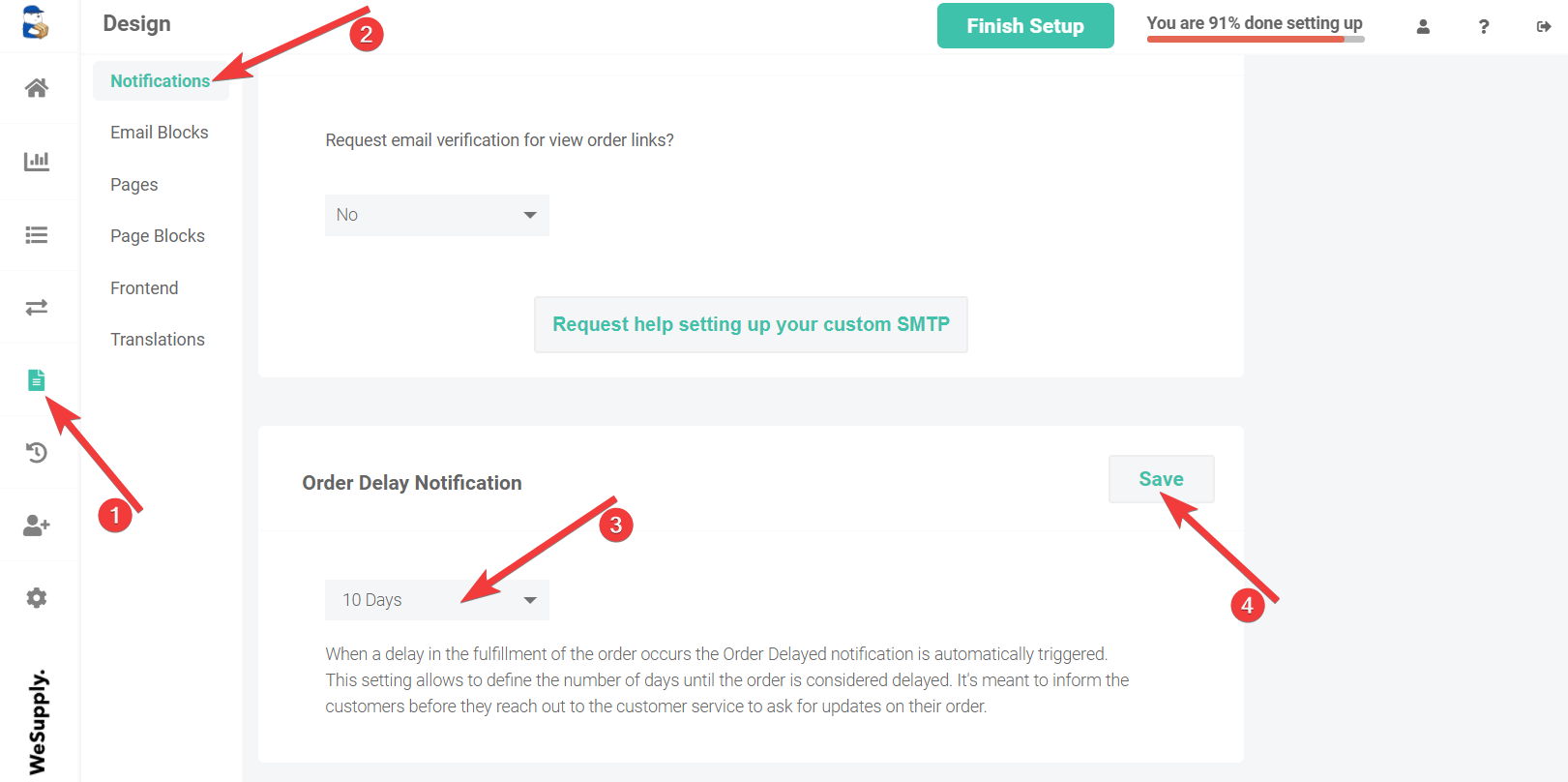 From this point on, as soon as an order is not shipped within the days selected, WeSupply will automatically send out an email that will reassure the customers that their order has not been forgotten!
Make customers happy and decrease customer support tickets! :)