WeSupply is updating the package information using data provided by the couriers.
However, sometimes the courier does not update the status of a package either... and keeps it in an "in-transit" status forever.
In WeSupply you can only start a return when the package is "delivered", but because the status never updates by the courier ultimately you will never be able to start a return.
To overcome this situation, an admin can simply overcome this by marking a shipment as "delivered":
Step 1: Login as admin and open the order
Step 2: Find the package that you would like to mark as "delivered" an click on the "start a return for the customer button"
Note: You can only start this action for packages that are in the Shipped status and have a tracking number attached.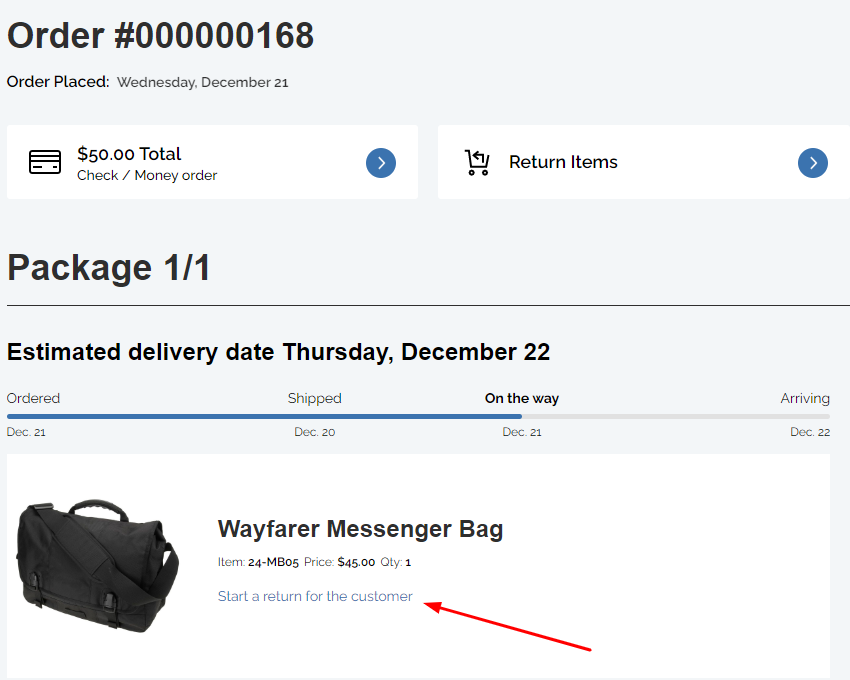 Step 3: You will be prompted by a question to confirm if you want to mark this shipment as delivered, click "YES"
Note: This action is non-reversible and it will display this package as delivered for the customer. The customer will not be notified about the status of this package because most likely they already received it.

As soon as you confirm this action, you will be able to see that the status has been updated to delivered, and at this point, you or your customer can start a return.