Often, when orders are originating from a POS or ERP system, essential product information is missing or is not customer-friendly. We often see that the Product Title, Product Image, Product Attributes are different in other systems vs. what the customer sees on the website.
This product feed needs to be uploaded on your server and then configured in our system.
2. For setting up your Google Feed in WeSupply, go to Settings -> Apps -> Google Feed section.
Here you'll be able to insert the Username and Password for your basic auth, and the Feed URL which is the link where the feed can be found on your server.
When you're done, click on Update for your data to be saved.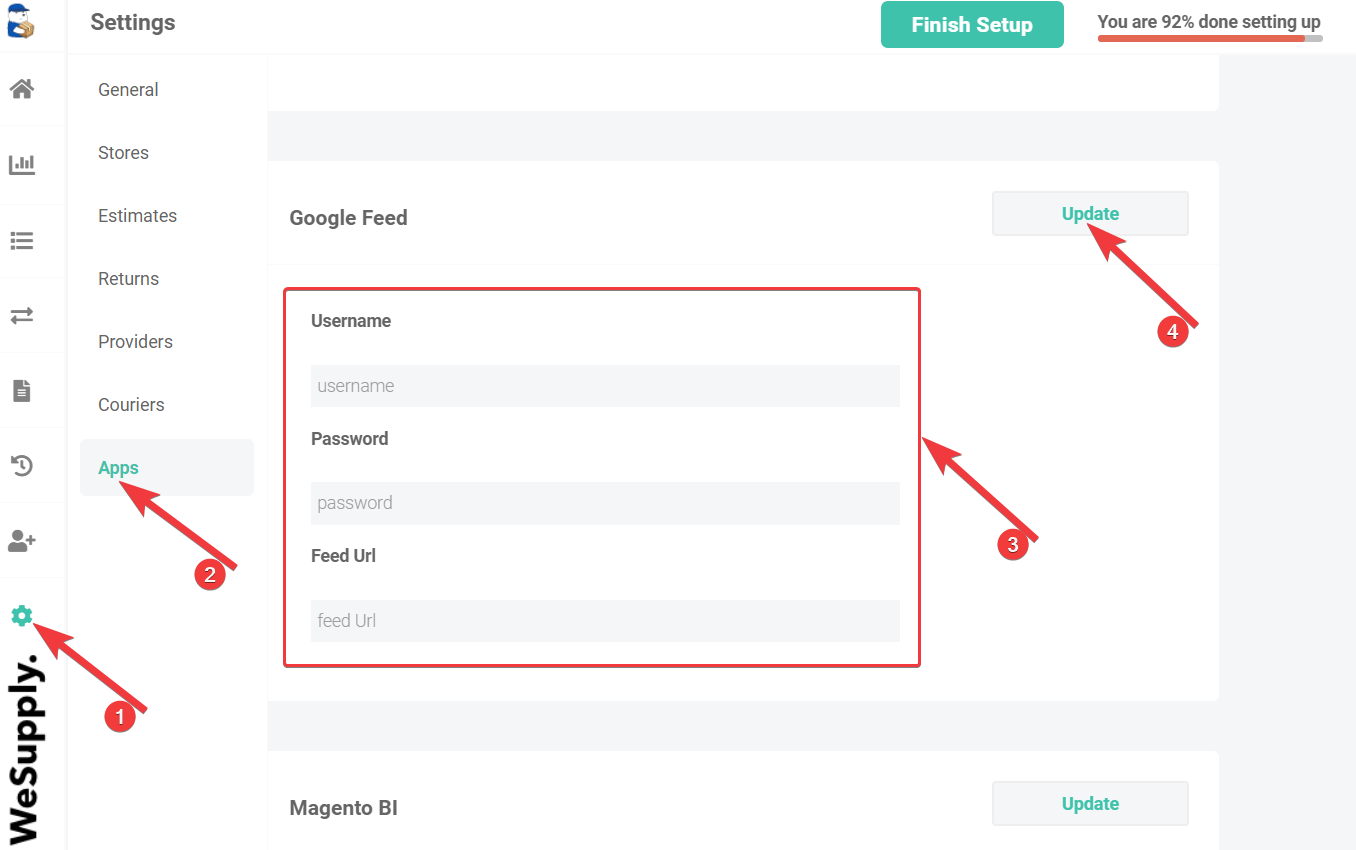 Note: We recommend to create a product feed that contains out of stock products as well (for at least 6 months). This is recommended because all info is served from this feed, if the product is missing the customer will not be able to see the right image or product title.