When setting up a return logic, you can ask your customers to upload an image of the product they want to return, but also to add a description of the image.
Step 1
Go to Settings -> Returns -> Return Policies section -> Create a new logic or Edit an existing one: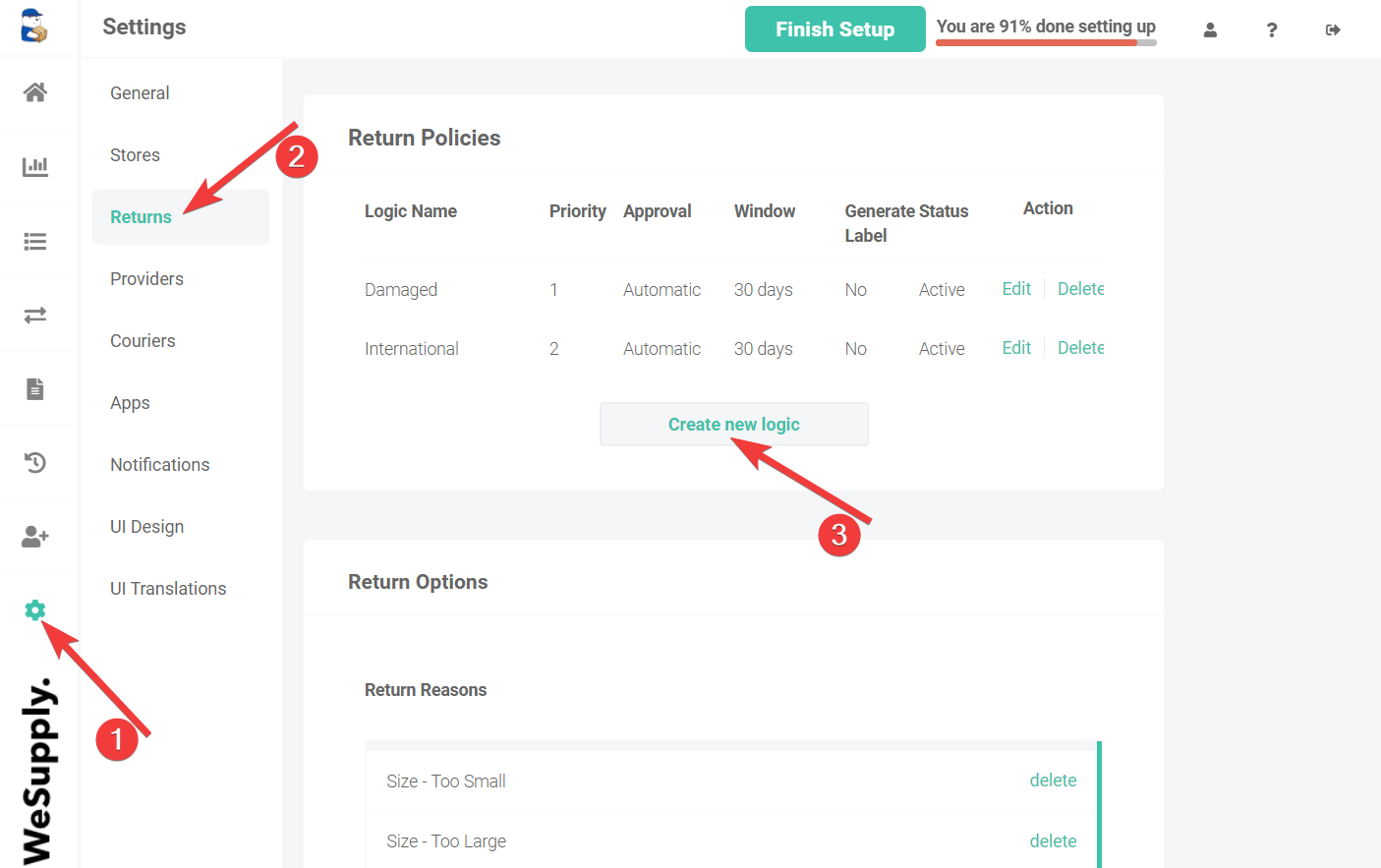 Step 2
Scroll down the page and at the bottom of the Configuration section, you will find a dropdown menu for "Require Image" -> select Yes.
By selecting YES, a new option will appear, "Require Image Description". Select Yes again and click the Save button for your settings to be saved.
This option is very helpful if you would like your customers to describe their issue as well.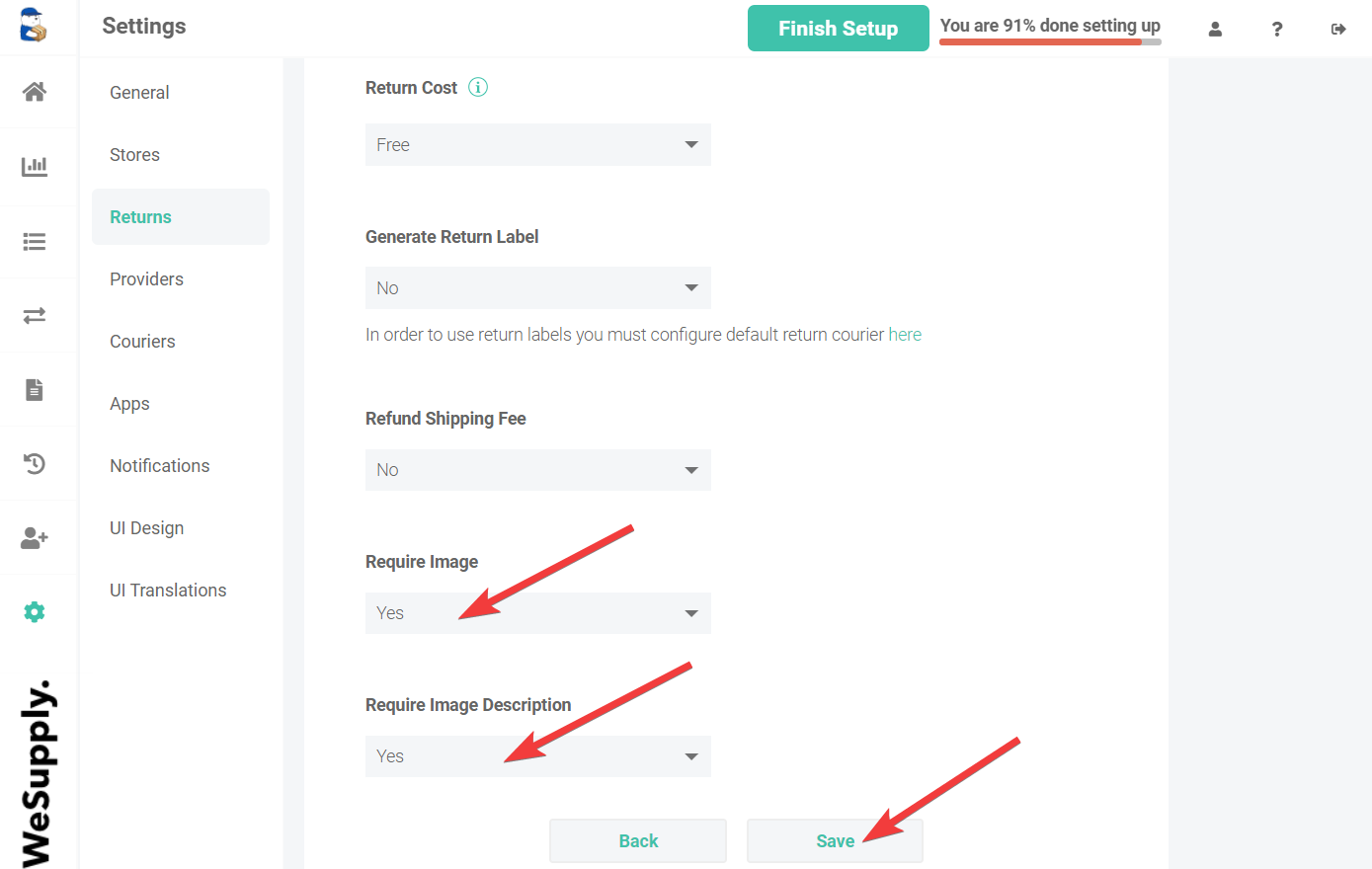 View customer submitted images and comments
If a customer sends images and comments regarding the returned product, such as damaged pictures, you can simply click on the "View Images and comments" button to check all images the customer sent.