Can I send notifications from my company email address?
This is probably the most frequently asked customer question! And we are happy to say that YES! It is possible. The setup is quite simple! We can configure your SMTP, as soon as you send us your credentials.
Head over into your WeSupply account and go to Design -> Notifications -> scroll down to the Advanced Configuration section -> Request help setting up your custom SMTP and provide us the required information.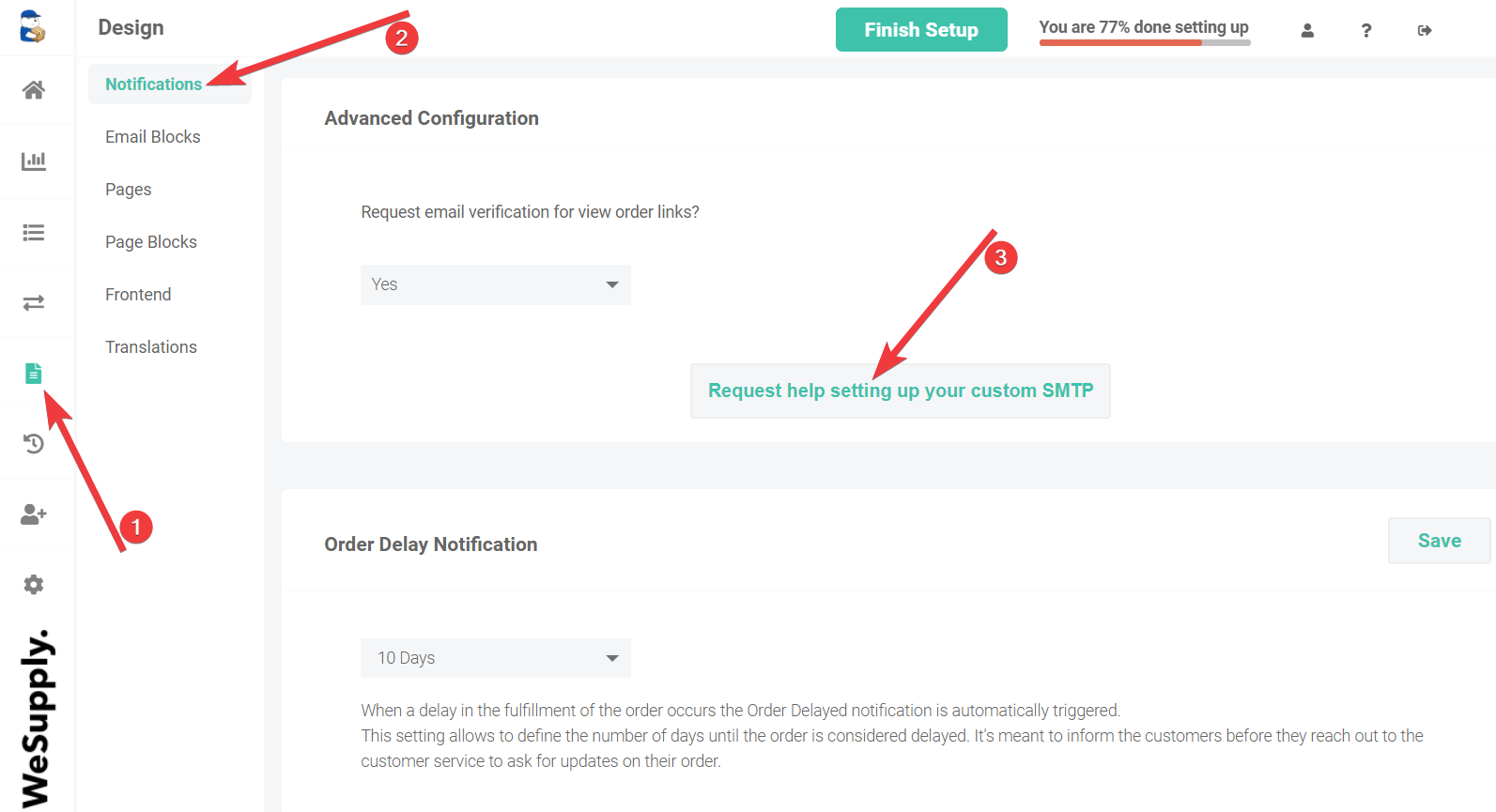 Within 24-48 hours, all notifications will be sent directly from your domain.
Related articles: