WeSupply partnered with both Shippo and EasyPost to automatically generate on-demand labels for your customers.
Automatic return shipping labels are generated inside the portal immediately after a customer submits a return. Using this type of label will encourage customers to submit a return in the WeSupply app before shipping the package to your warehouse, mitigating the risk of lost return data. If a customer ends up keeping the item, you will be refunded for the cost of the unused label.
Step 1
Go to Settings -> Couriers -> Select your Default Courier for Return Label generation section.

Step 2
Here you'll be able to set up the Default Return Courier, and then click over the Update button.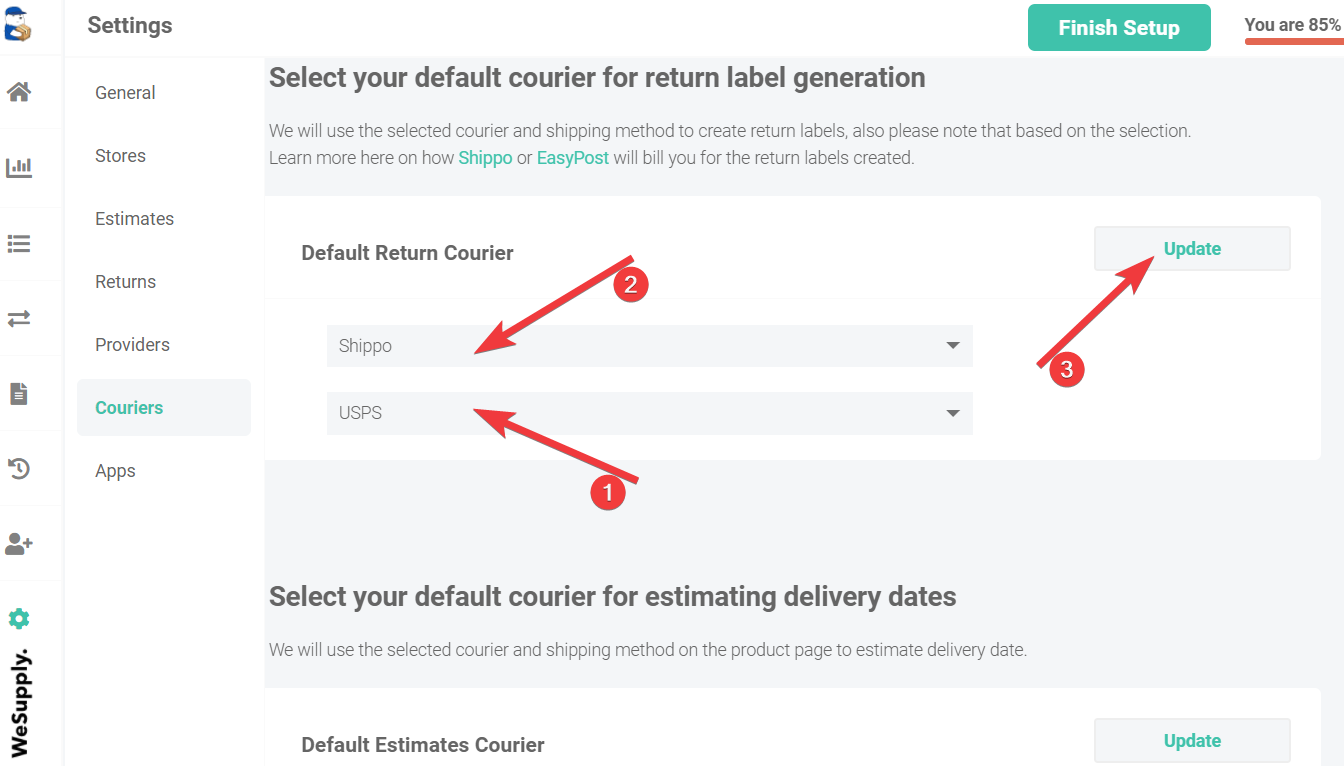 Step 3
Next, go to Settings -> Returns -> Returns Policies section ->Create new logic or Edit an existing one.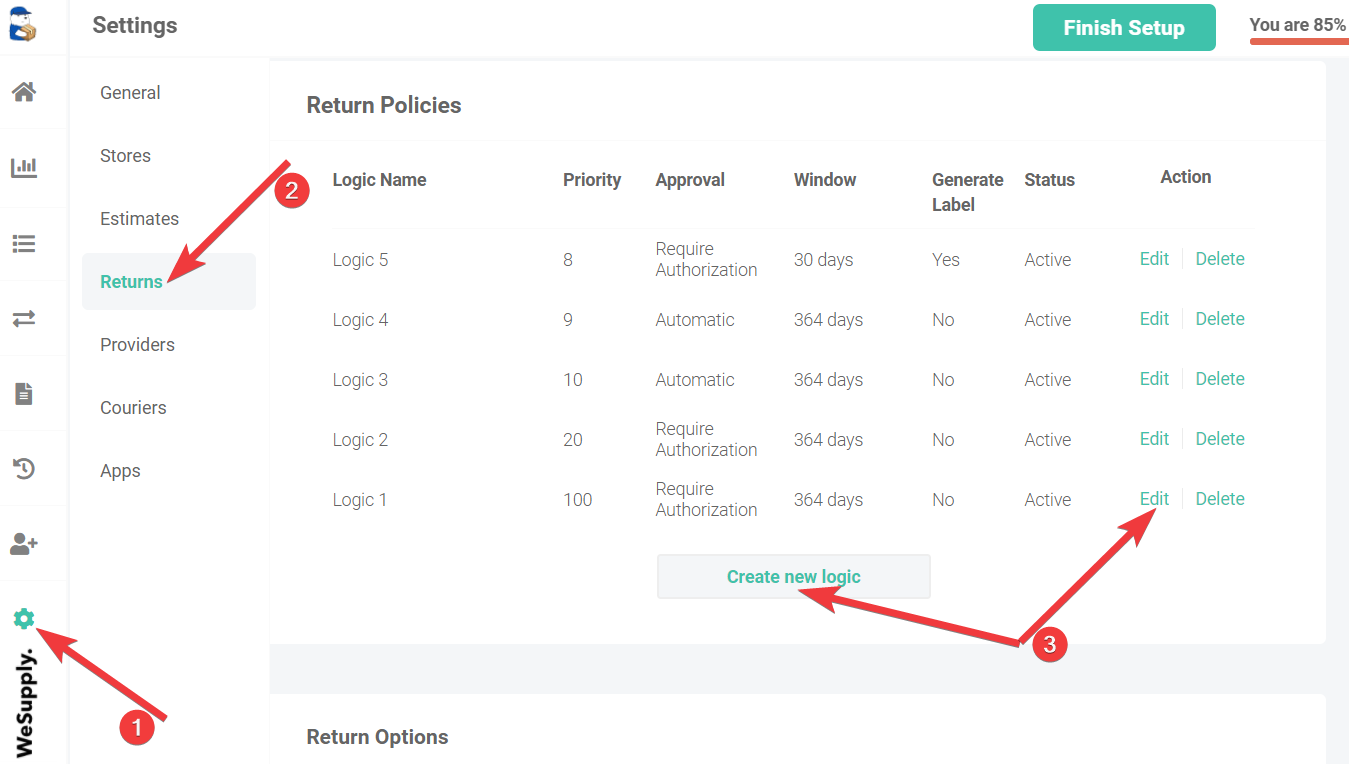 Step 4
Now scroll down the page and under the Configuration section and you'll see 2 options that are designed to work together: Return Cost (along with Cost -USD) and Generate Return Label. After setting up these options, click on the Save button.
Return Cost - use this option to decide if you offer free return labels or if you would like to deduct the cost from the customer refund amount.
Generate Return Label - here you can decide if you want to generate the customer a return label or if you would like the customer to ship it back on their own terms.