To be able to track each package, you will need to set up your Shipping provider.
Currently, we are natively integrated with UPS, USPS, FedEx, and DHL. We are actively working on other major carriers, but in the meantime, we work with Shippo and EasyPost to connect with 100+ others!
We think the video below will just make it easier for you to better understand how the Shipping Providers and Return Couriers integration works in WeSupply!
Step 1
Log into you WeSupply admin panel and go to Settings -> Couriers and you'll see that the following Tracking couriers: UPS, USPS, FedEx, DHL are pre-enabled to process tracking numbers automatically.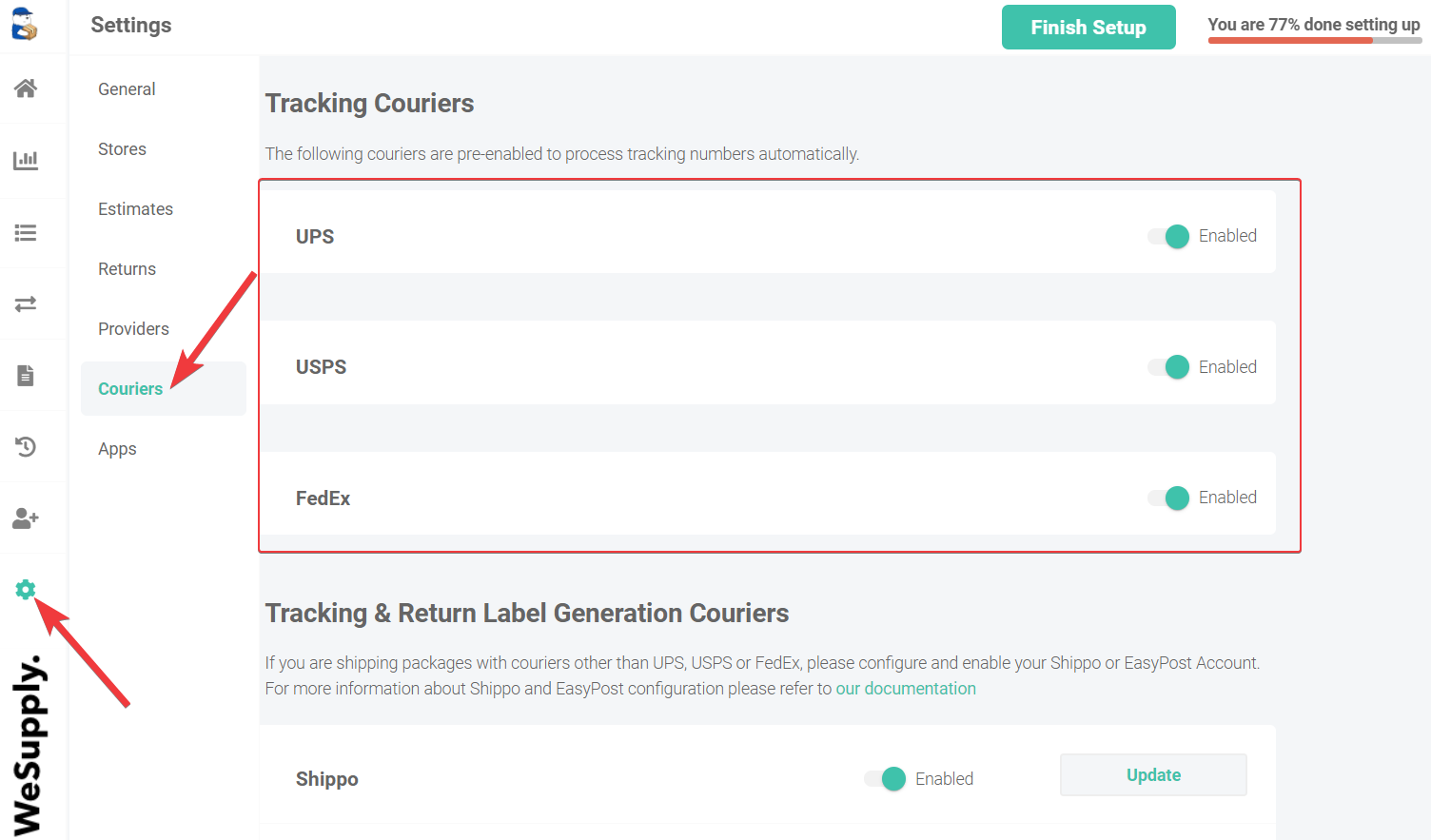 Step 2
On the Tracking & Return Label Generation Couriers section, you'll have to make sure that you enter the correct credentials for enabling Shippo, or EasyPost. The system will be unable to track your packages if your information is incorrect.
Do I need an integration with Shippo or EasyPost?
For enabling the Shippo carrier, you can check out this article.
For enabling the EasyPost carrier, you can check out this article.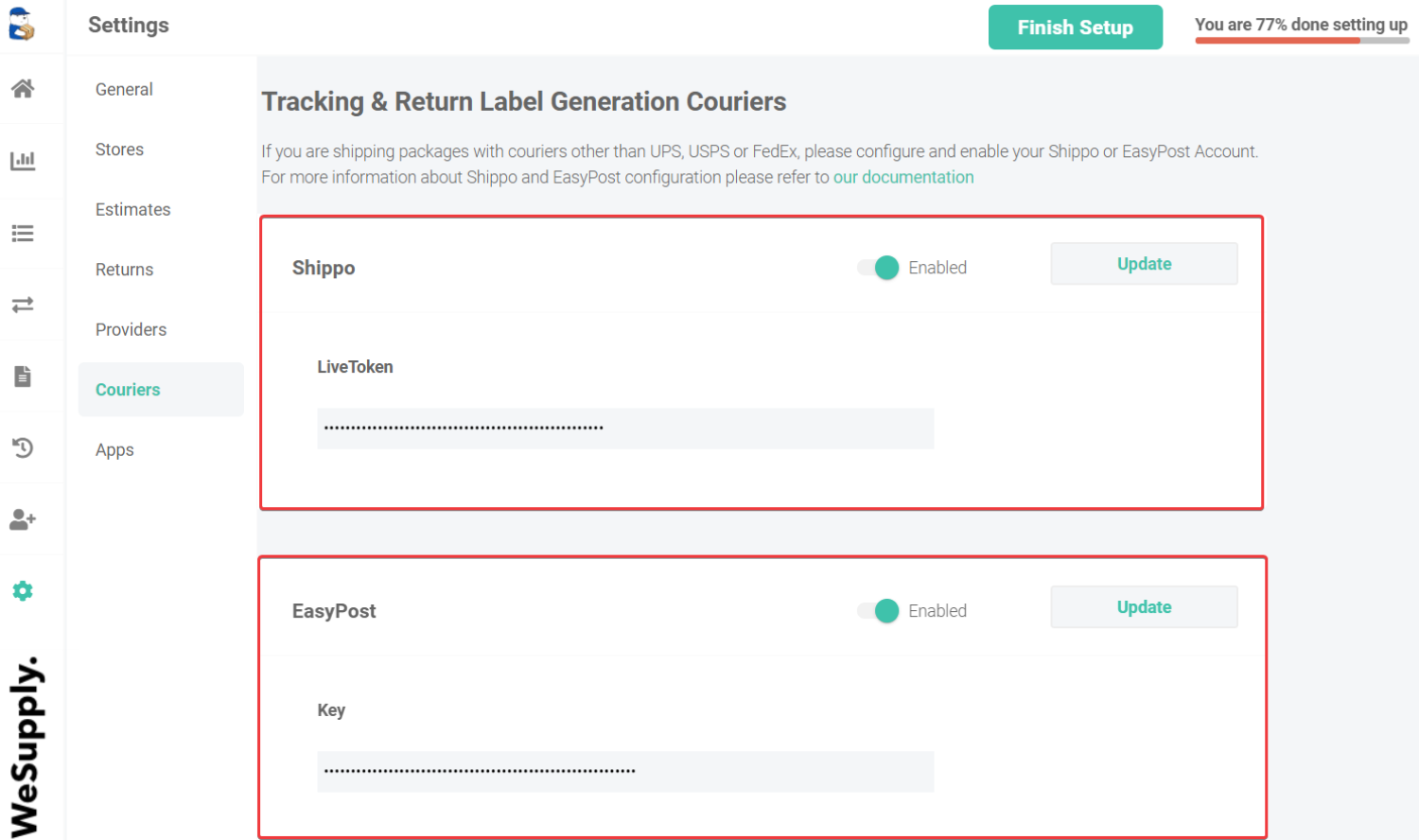 Step 3
Scroll down the page and you'll be able to Select your Default Courier for Return label generation. When you're done, click Update.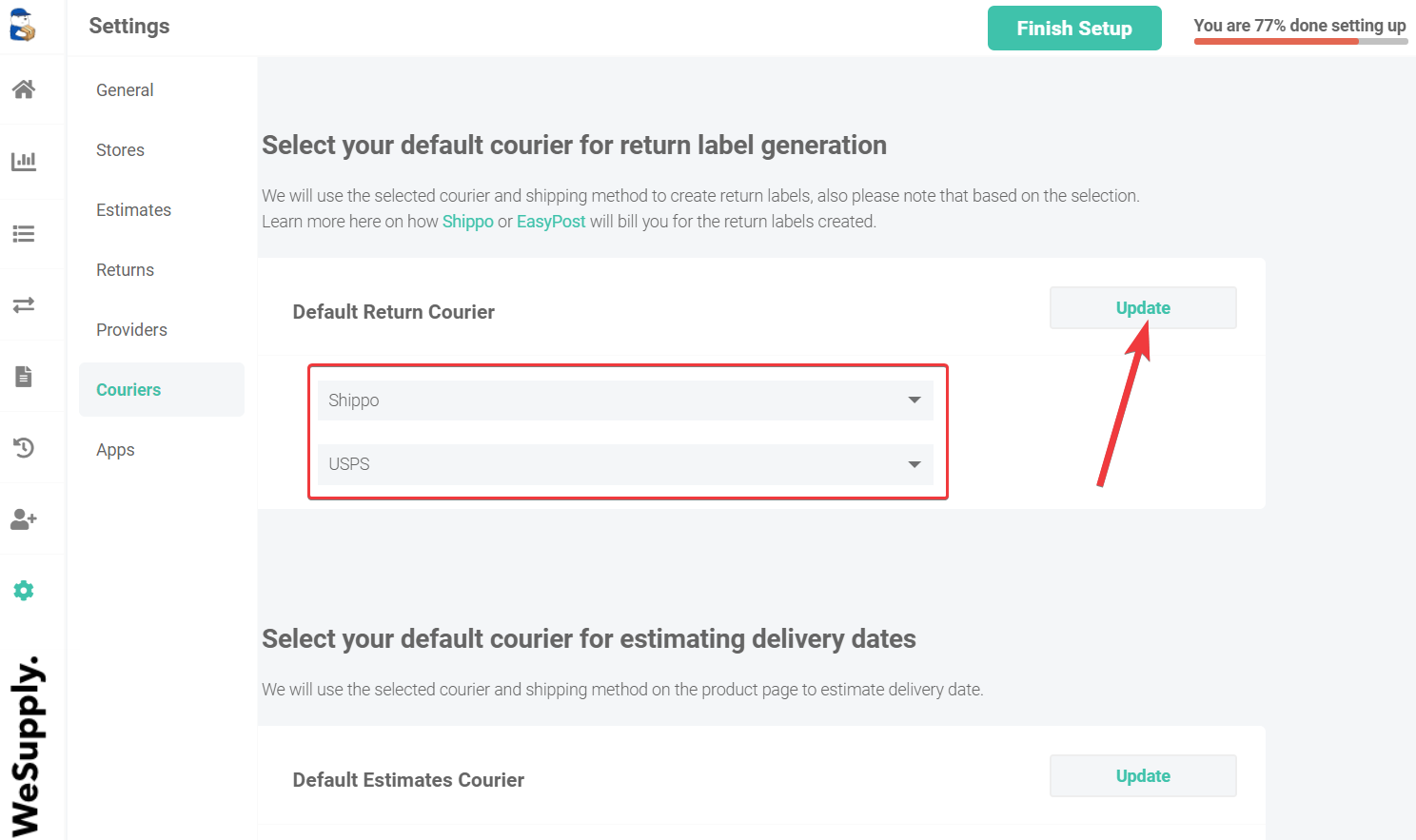 Step 4
If you also use the WeSupply Estimates addon, most likely you want to set up your Default courier for estimating delivery dates. Scroll down to this section -> select your Default Estimates Courier -> select your Shipping method. Then click Update!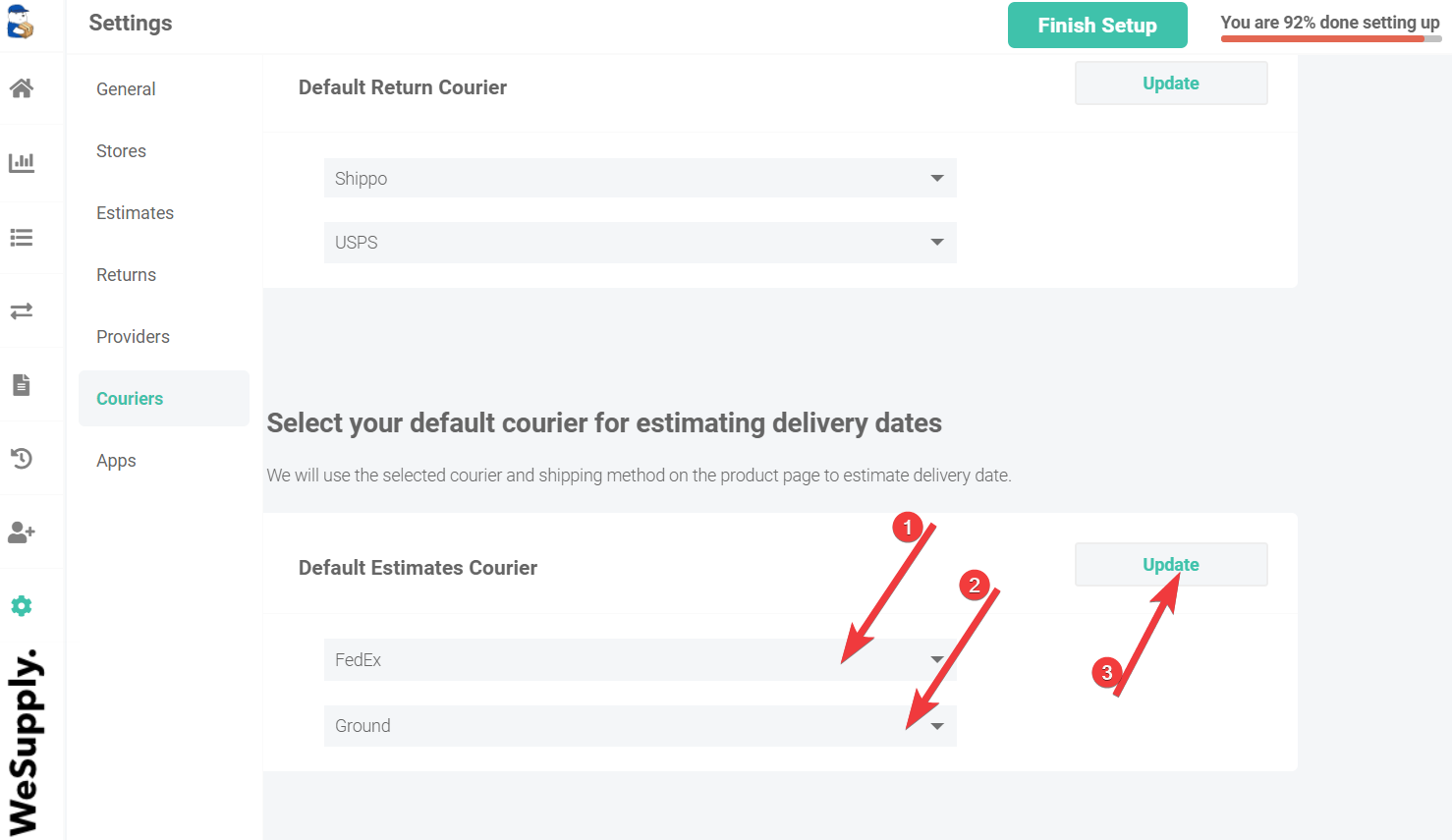 That's it! More questions regarding carrier integration? Check out our Carrier Integration page.