Deliver relevant order updates from the time an order is placed to the moment it arrives at the door. Customers appreciate getting the information before they have to ask. To customize which email and SMS notifications are sent out, log into your WeSupply account.
For a video walkthrough, scroll down to the bottom of the page.
Step 1
For enabling the notifications for Email or SMS, go to Settings -> Branding -> Notifications, and here you will be able to check off the type of notifications (Shipping/Orders/Returns/Return Shipping) that you would like to send to your customers, for each event. For disabling the unwanted notifications, you have to uncheck them one by one.
To customize any of the notifications, please refer to this article for SMS or this one for email.
You can also Enable Recommended notifications.

When you're done with checking off the desired notifications, click on Save.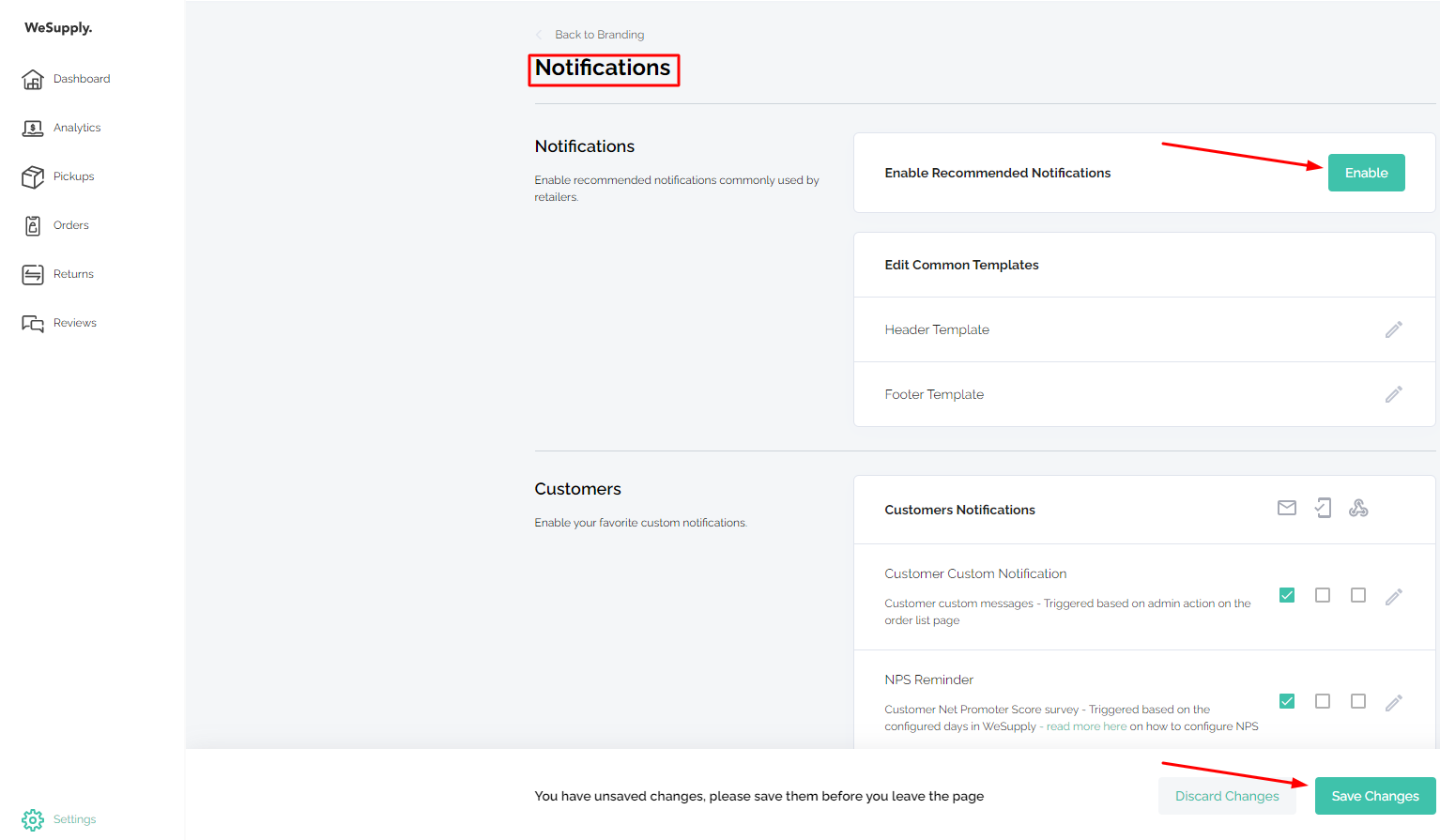 If you'd prefer a video walkthrough, just take a look at the video below! :)