Looking to make changes to your plan or billing? :)
First, log into your WeSupply admin panel.
A. How to change My Membership?
Step 1
Go to Dashboard -> My Membership icon: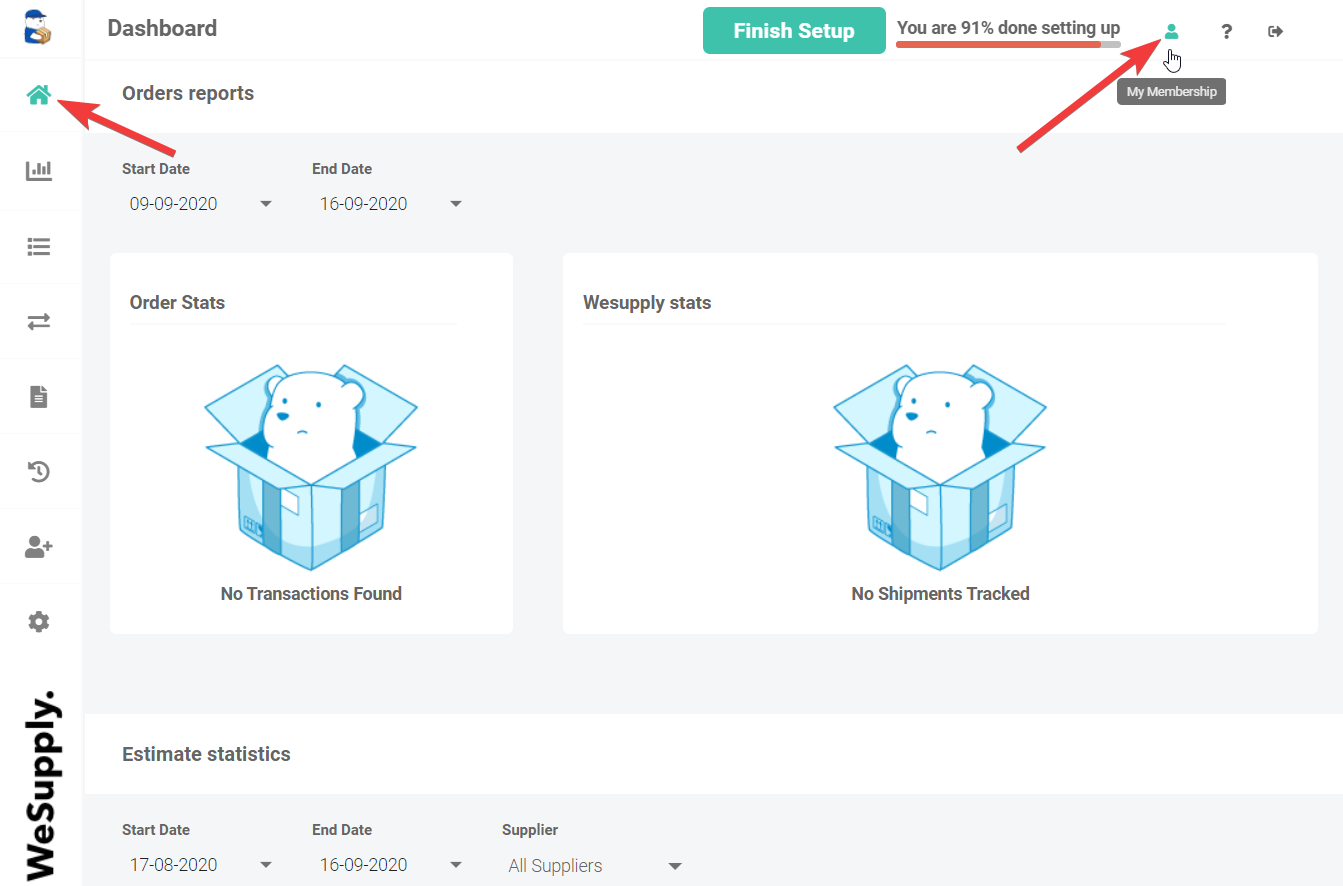 Step 2
Under the My Membership section, you can see at any point your current balance as well as you will have the option to change the current plan. For changing your current plan, click on Change Subscription.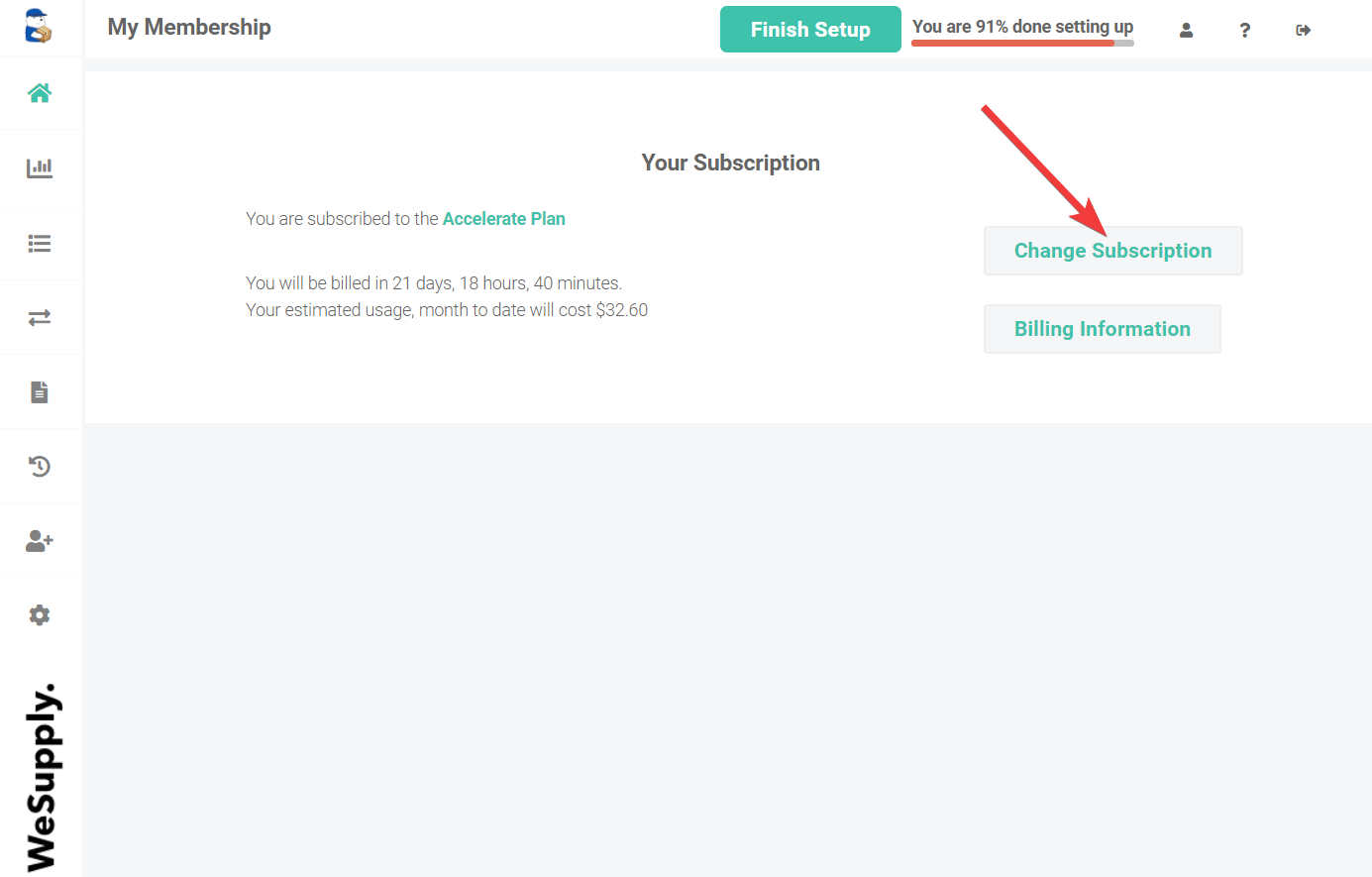 Step 3
On the next screen, you will be able to change your subscription by choosing one of the available plans: Accelerate, Scale, or Enterprise, depending on your needs. If you changed your mind, you can simply go back and continue with your current plan.
Then, you can decide how you'd like to pay, by clicking on the Pay Monthy/Pay Annually toggle button.
When you're done, click on Finalize and Upgrade.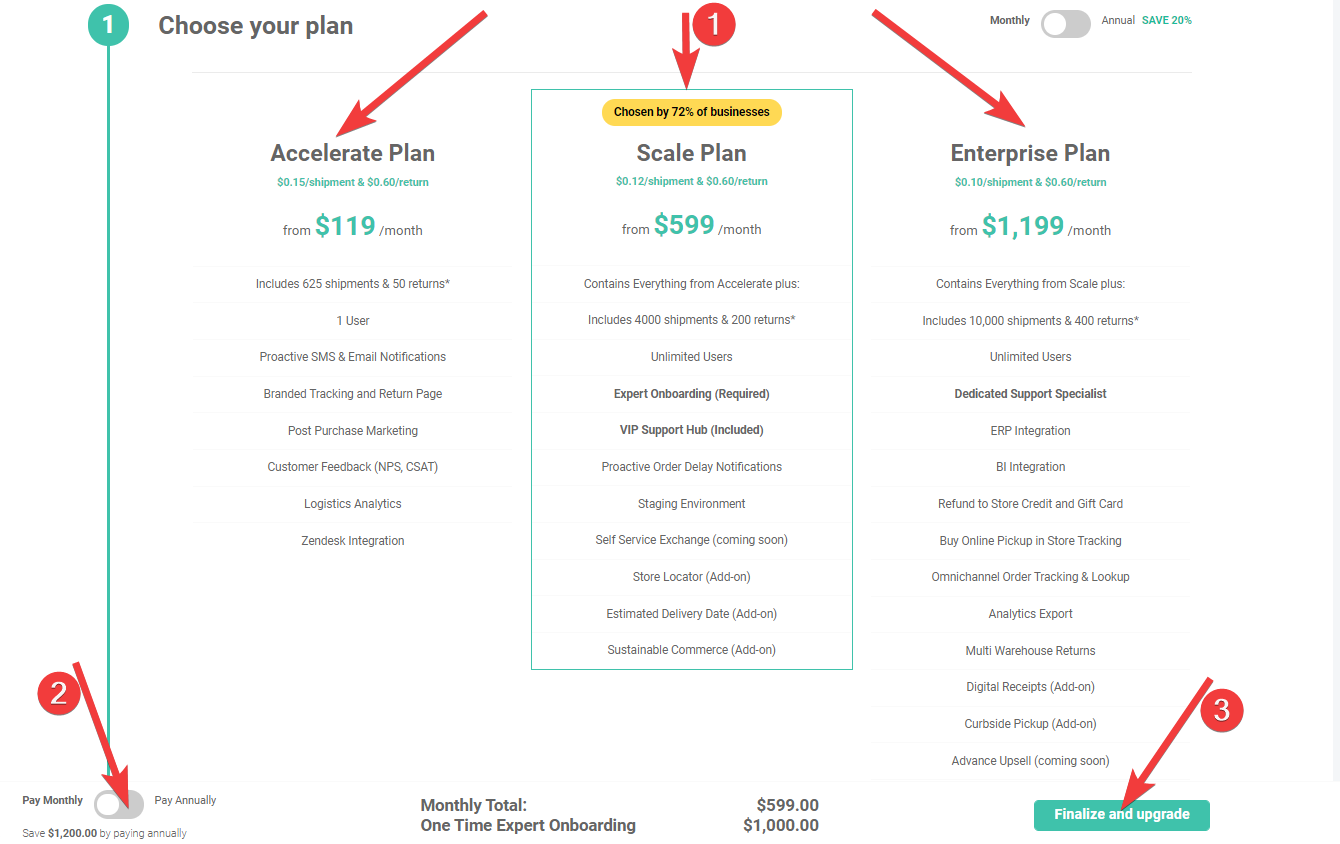 B. How to change/update my Billing Information?
Step 1
Go to Dashboard -> My Membership icon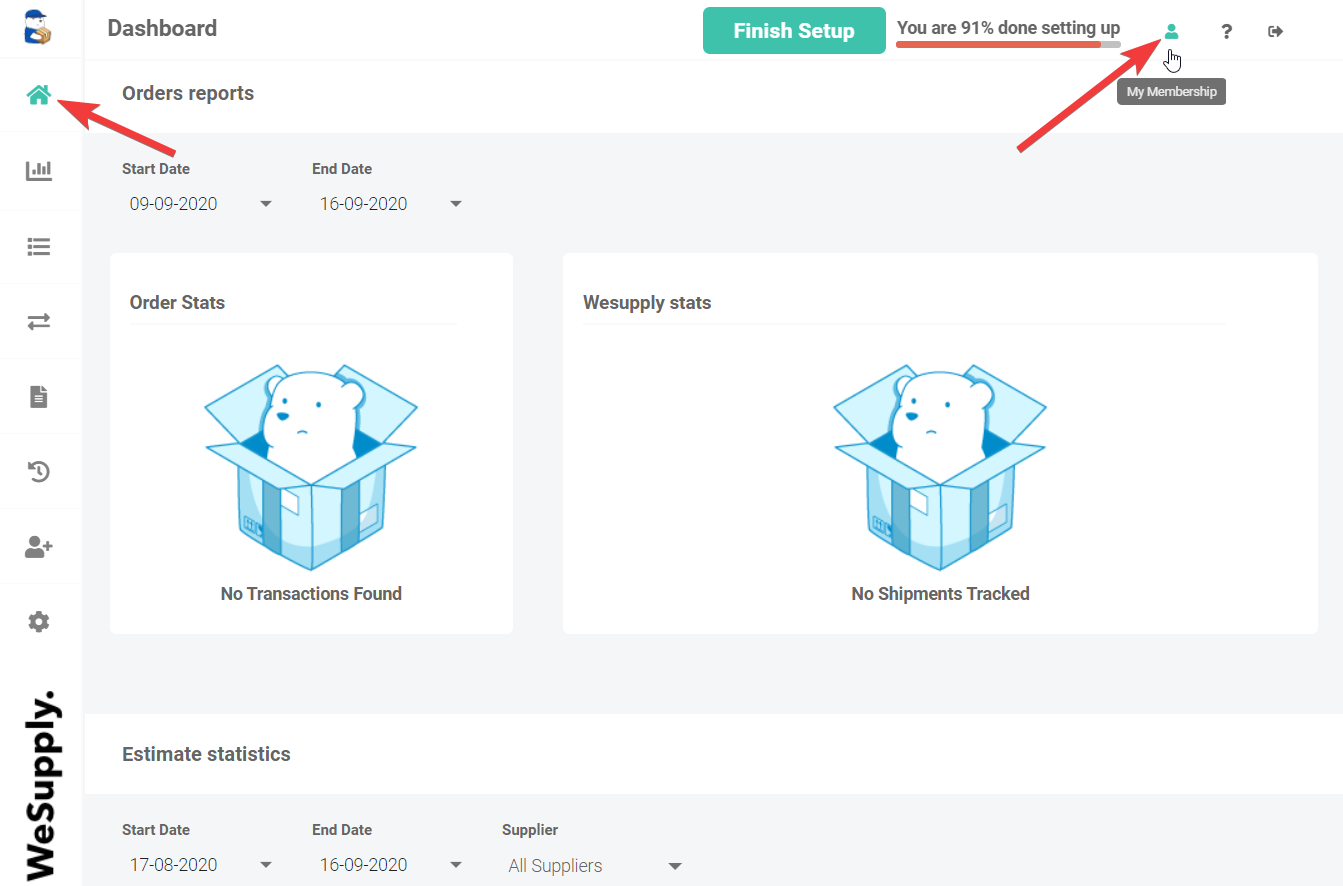 Step 2
To update your billing information, click on the Billing Information button. This will take you to our payment processing partner-hosted page at Chargebee.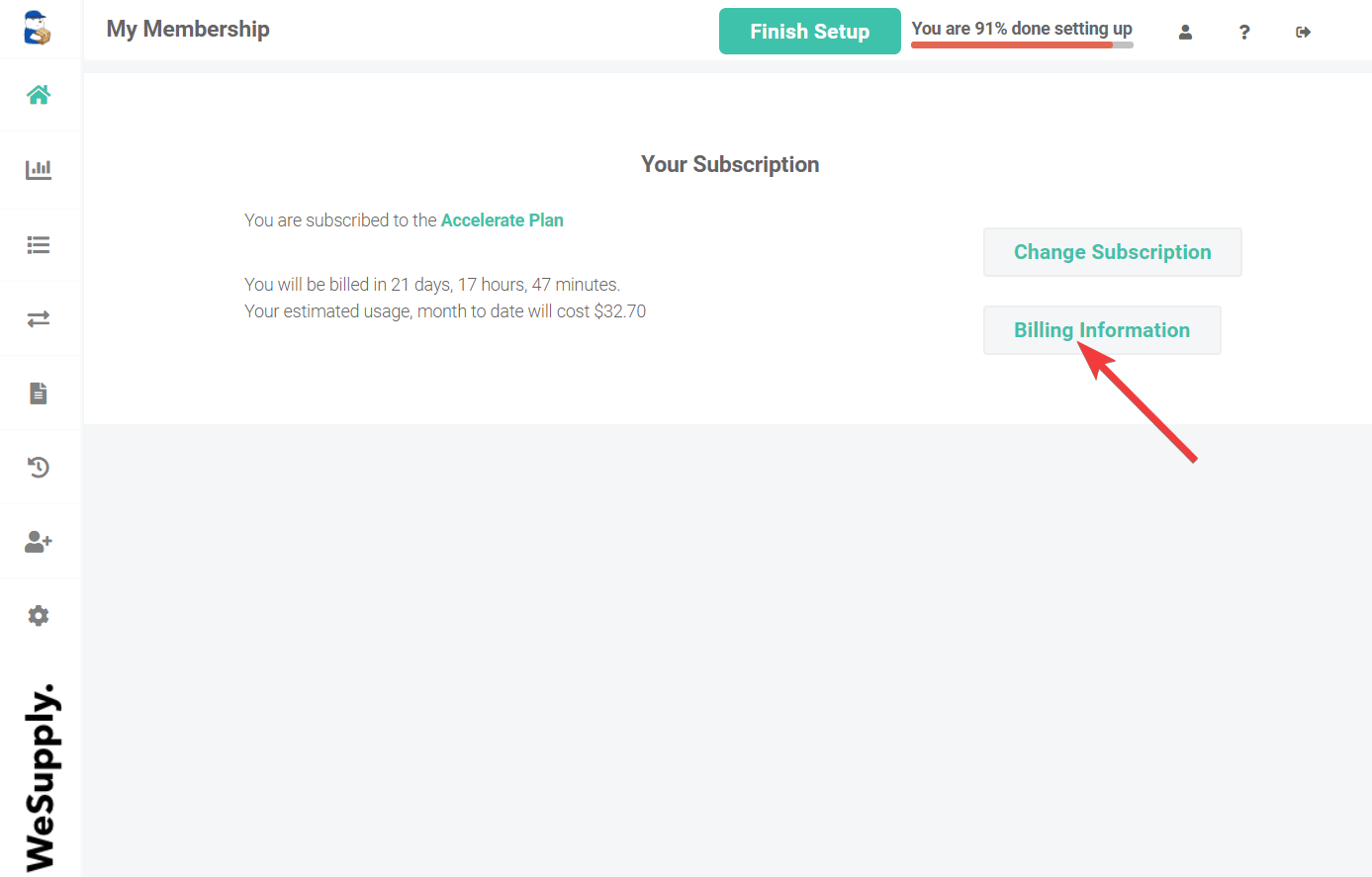 Step 3
You'll be able to add or edit your new payment method.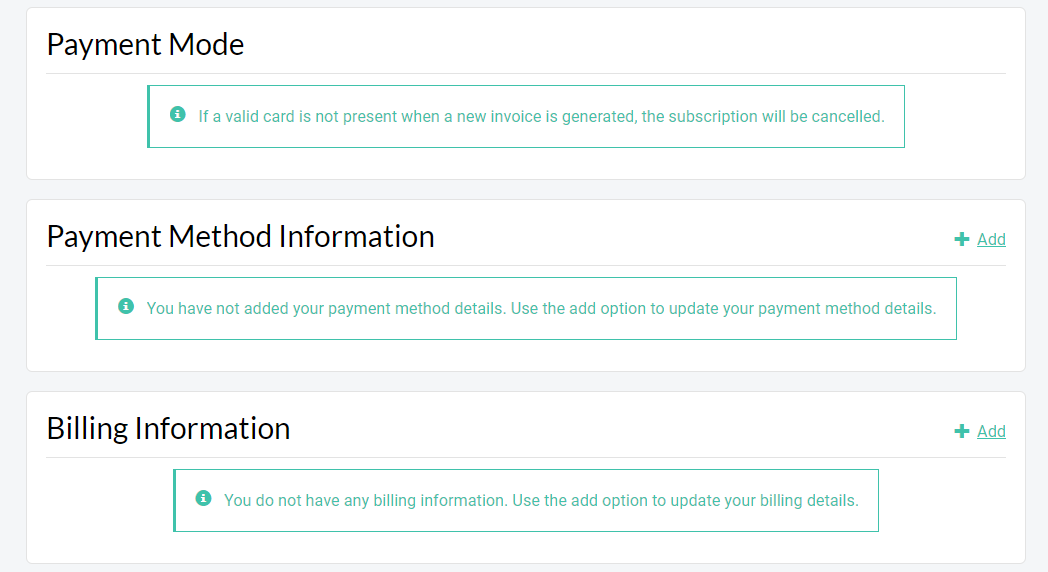 For more information about pricing please visit our pricing section here.