Did you know that 64% of consumers consider transactional emails (like shipping confirmations) the most valuable messages they receive from brands they purchase from? And the numbers look quite good when it comes to click-thru rate and upsell revenue.
We know you want to have all the emails on-brand with your website, so make them look remarkable! With WeSupply, you can customize both the design and the text of your emails, to better match the aesthetic and messaging of your brand.
We've created a video walkthrough for you, take a look and enjoy!
Let's get started!
Step 1
First, log into your WeSupply account.
Step 2
You can customize each email notification by going to Design -> Notifications -> Notifications section -> Edit Template.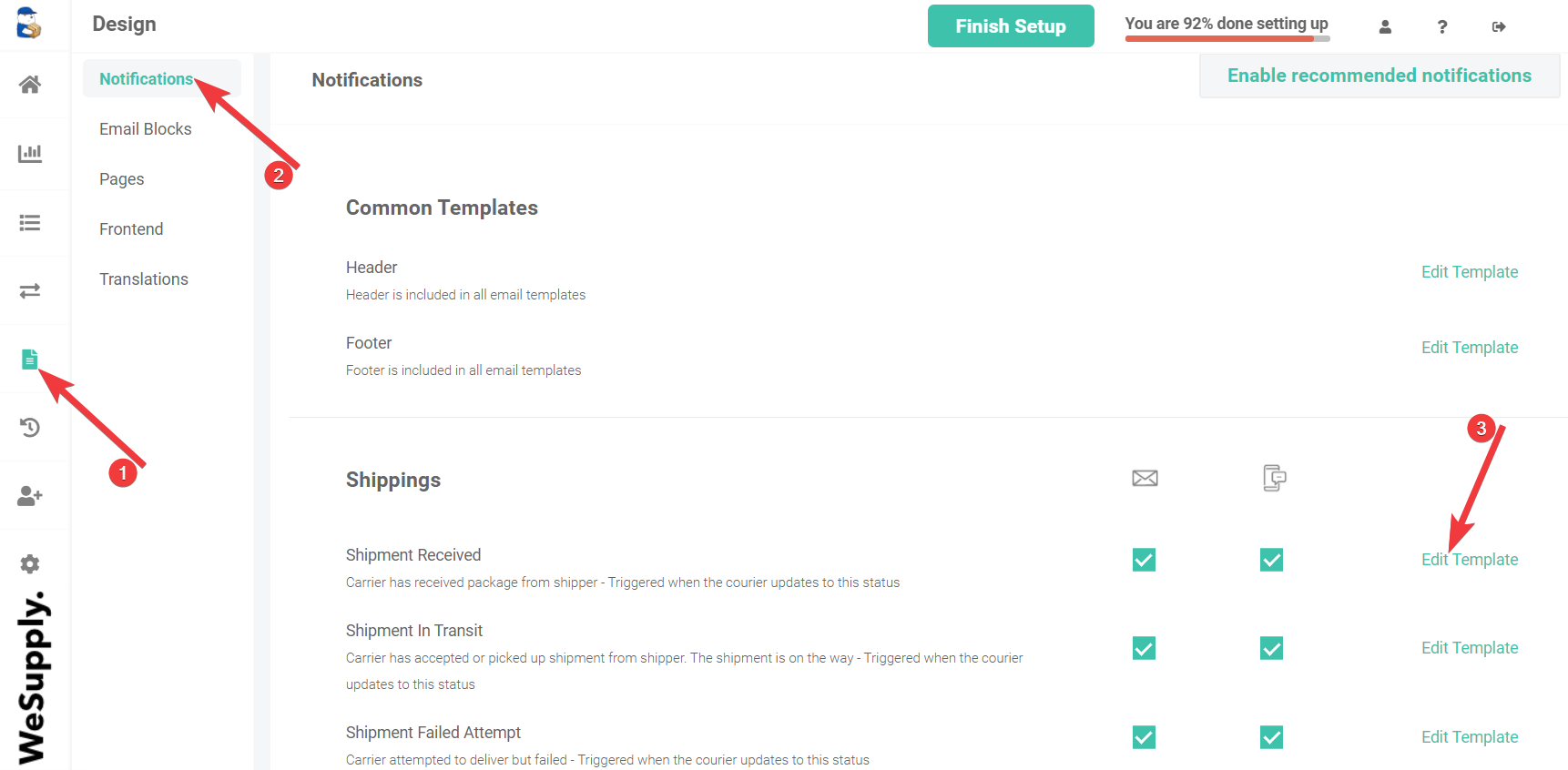 Step 3
Select one of the 5 Email Designs to start customizing the desired design: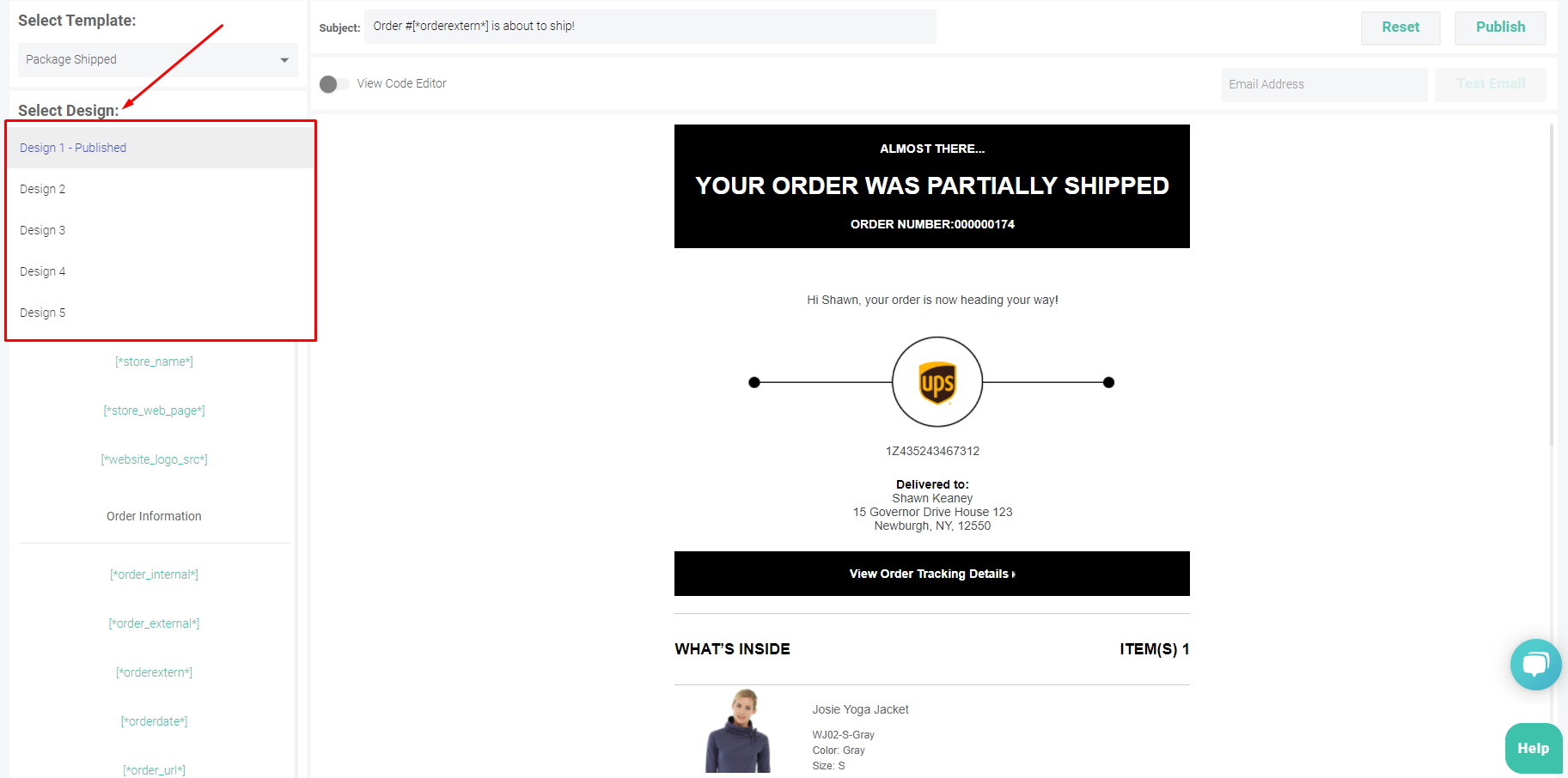 Step 4
On the left-hand side, you'll find the Colors & Fonts tab, from where you can change the colors and the fonts into your email templates.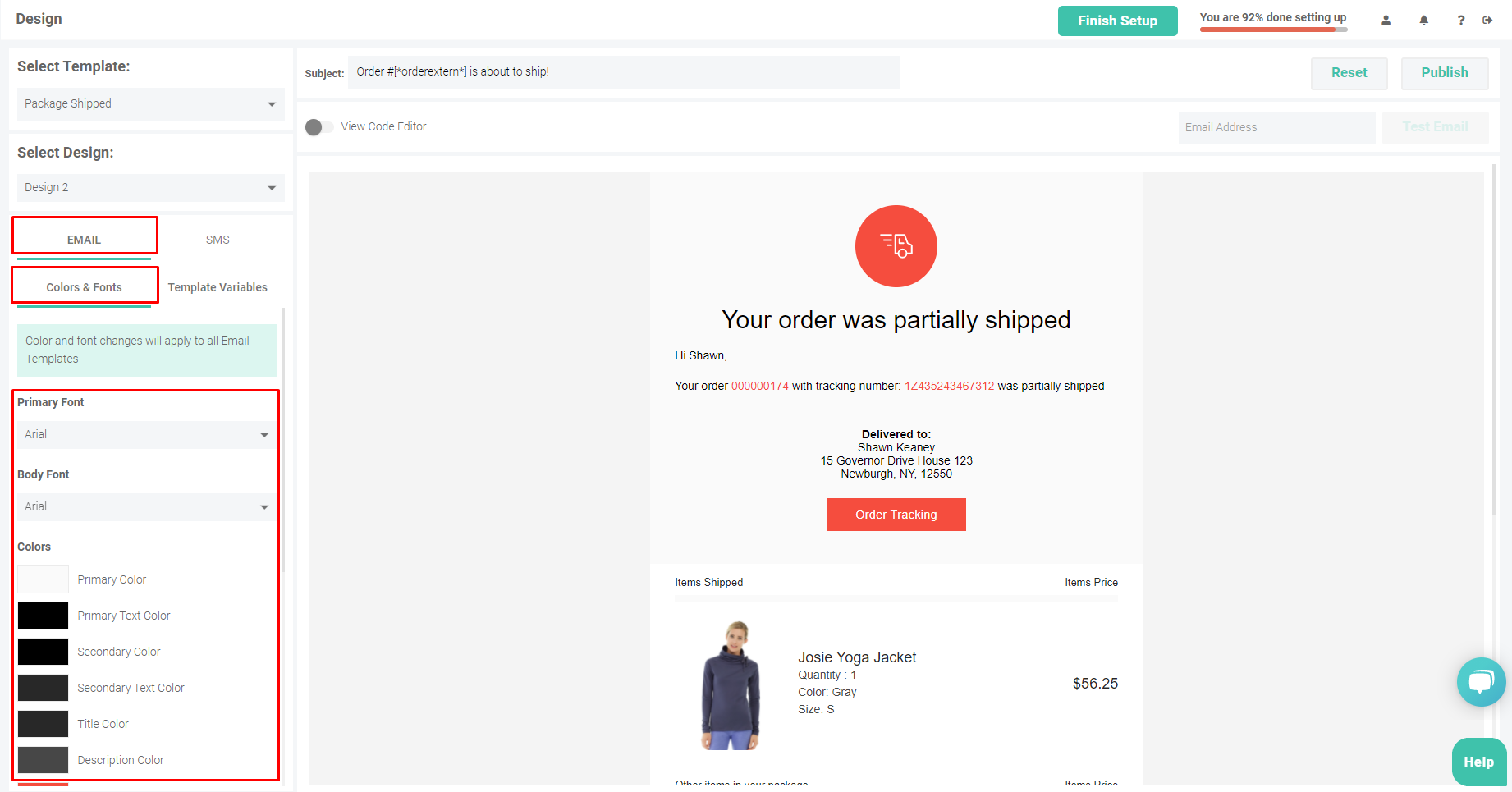 Step 5
If you're comfortable with HTML and CSS, on the left-hand side, you will be able to find the email HTML &CSS code editor, where you can change the existing template and add your own extra sections if needed.
Click over the Template Variables tab and the Code Editor will be open. From the Template Variables tab, you can use any of the listed variables, by clicking on ''Copy''. Then, paste the variables and insert your own customized content into the Code Editor section.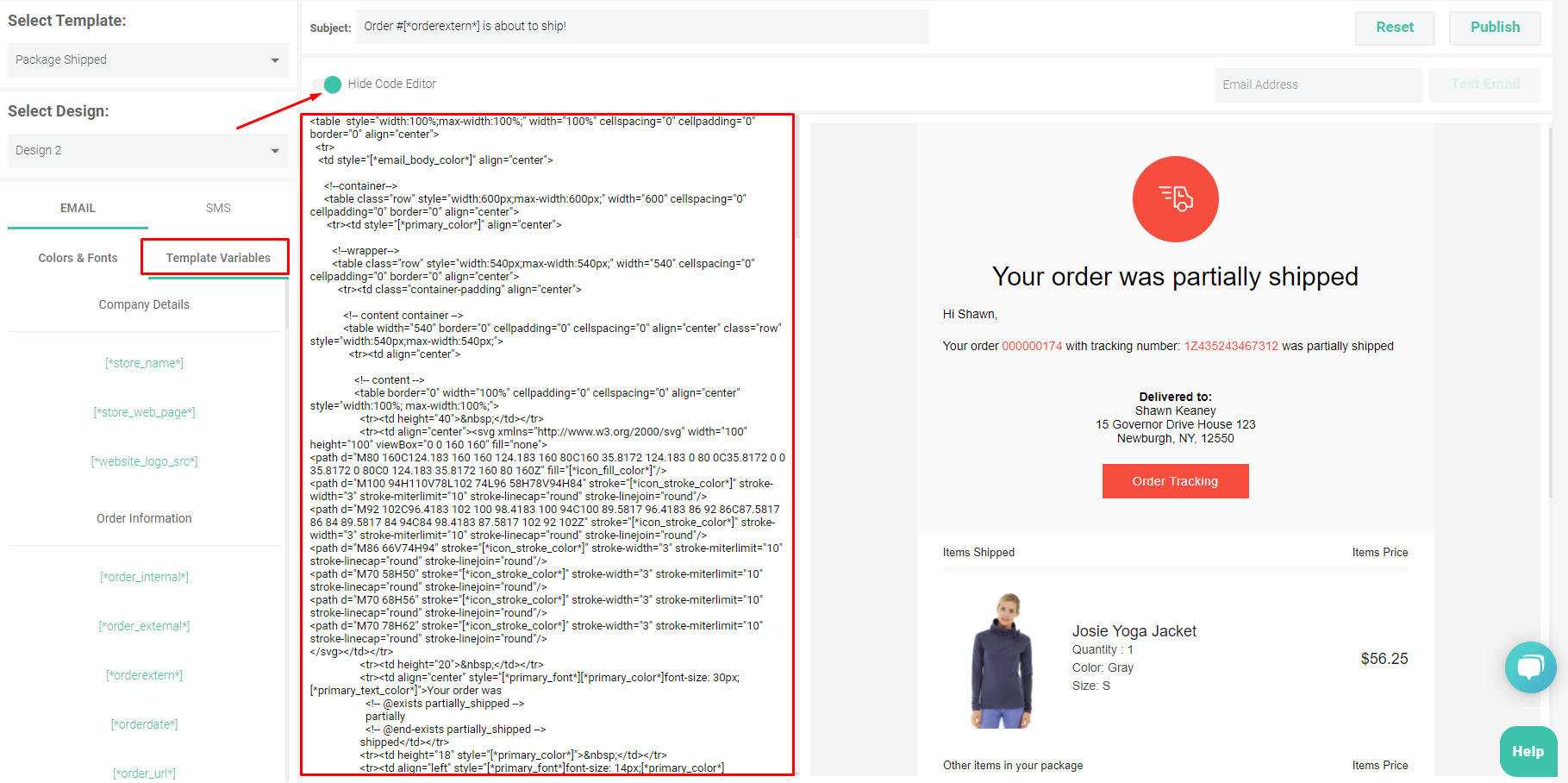 Step 6
You will be able to see in real-time the design & content changes you make by looking at the Preview of your email notification.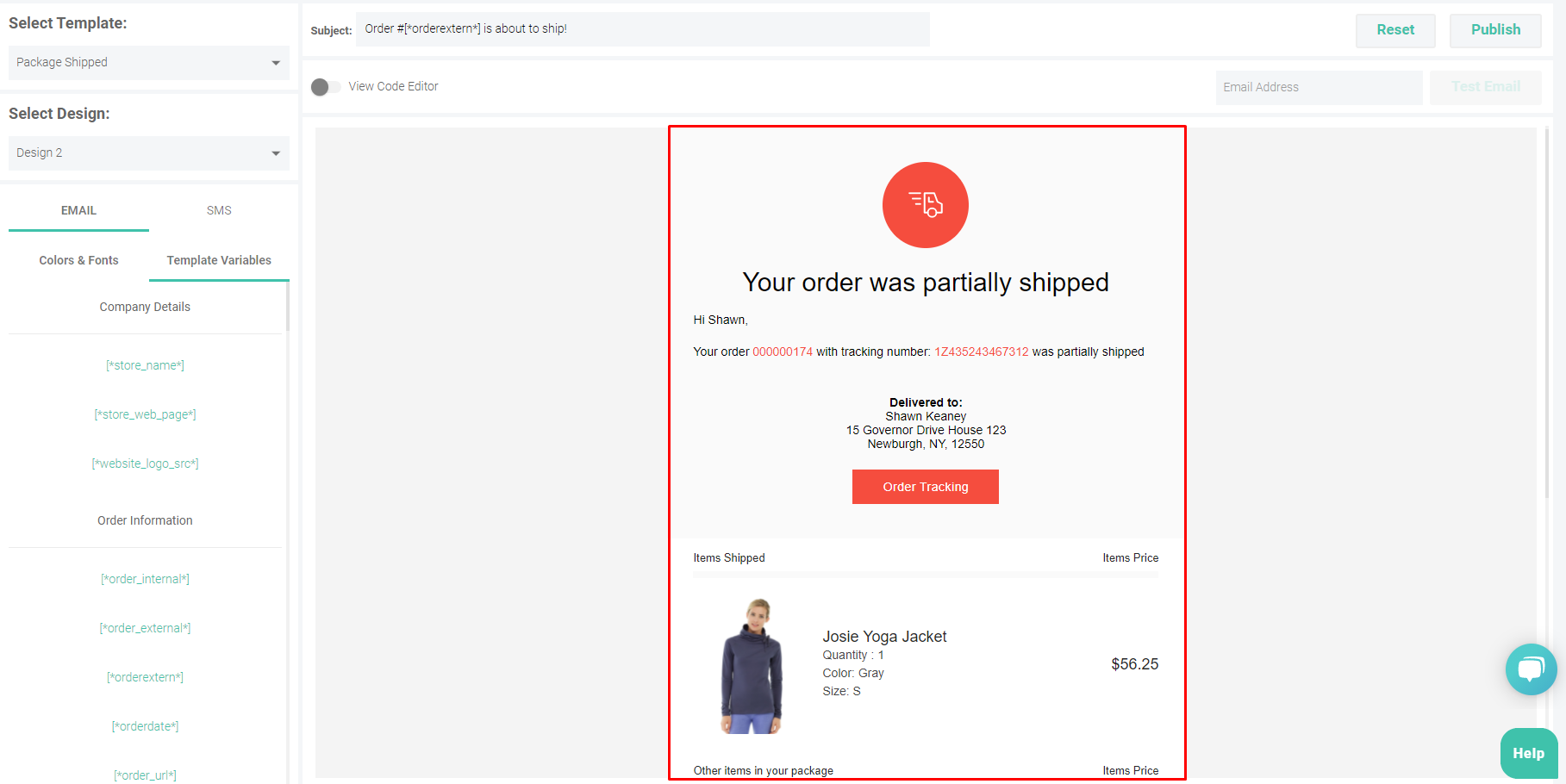 Step 7
Before saving the changes you've just made, look at the email subject and see if you'd like to keep it or change it too!
When you're done, make sure to hit Save in order for the latest changes to be applied. If you changed your mind, you can also click on Reset.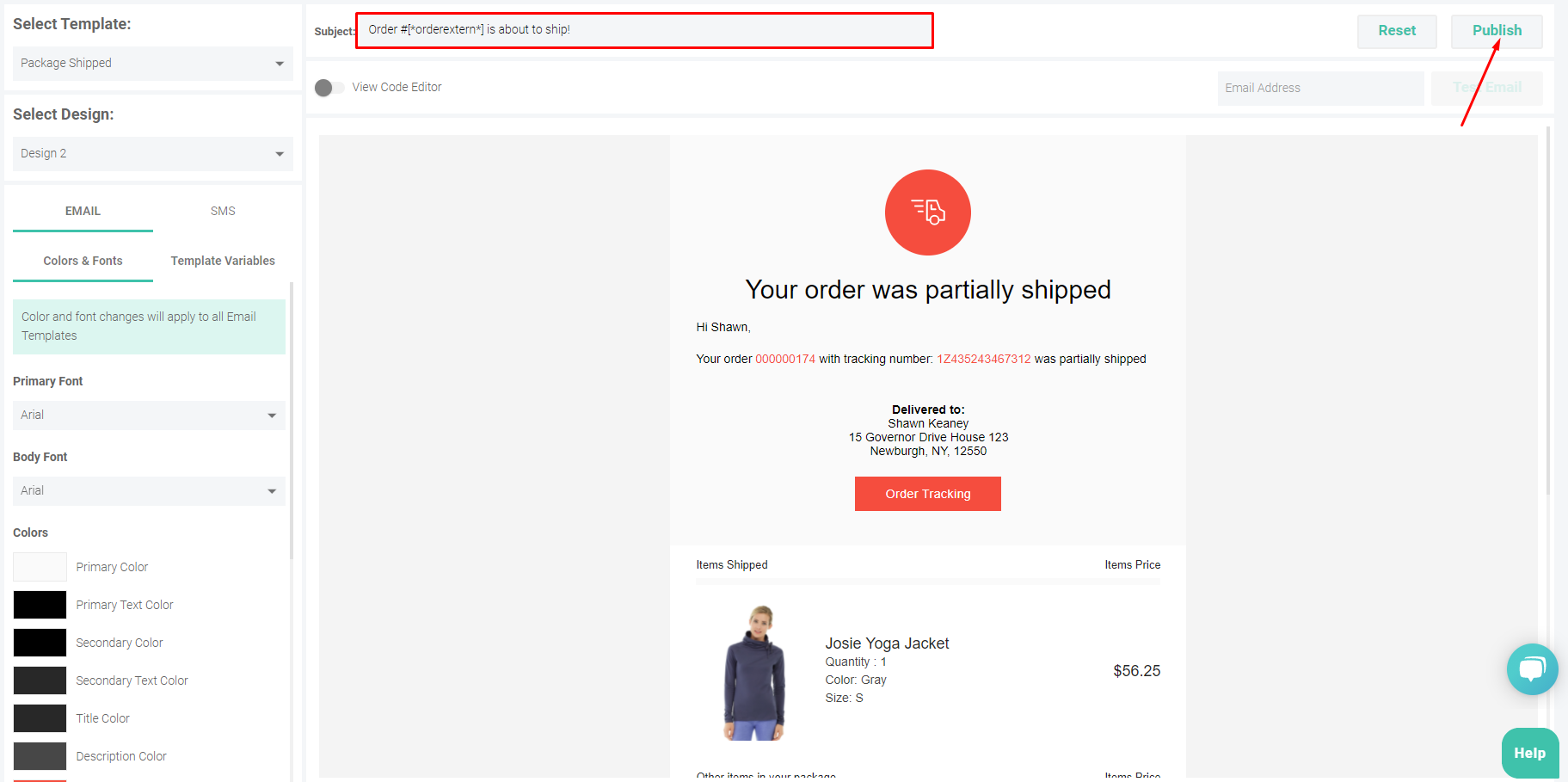 Step 8
Finally, you can send an email to yourself or to your team and see how the email looks like. Make sure to hit the Save button before sending a test email, in order for the latest changes to be applied. Then, enter your email address and click the Test Email button. Now go and check your email inbox! :)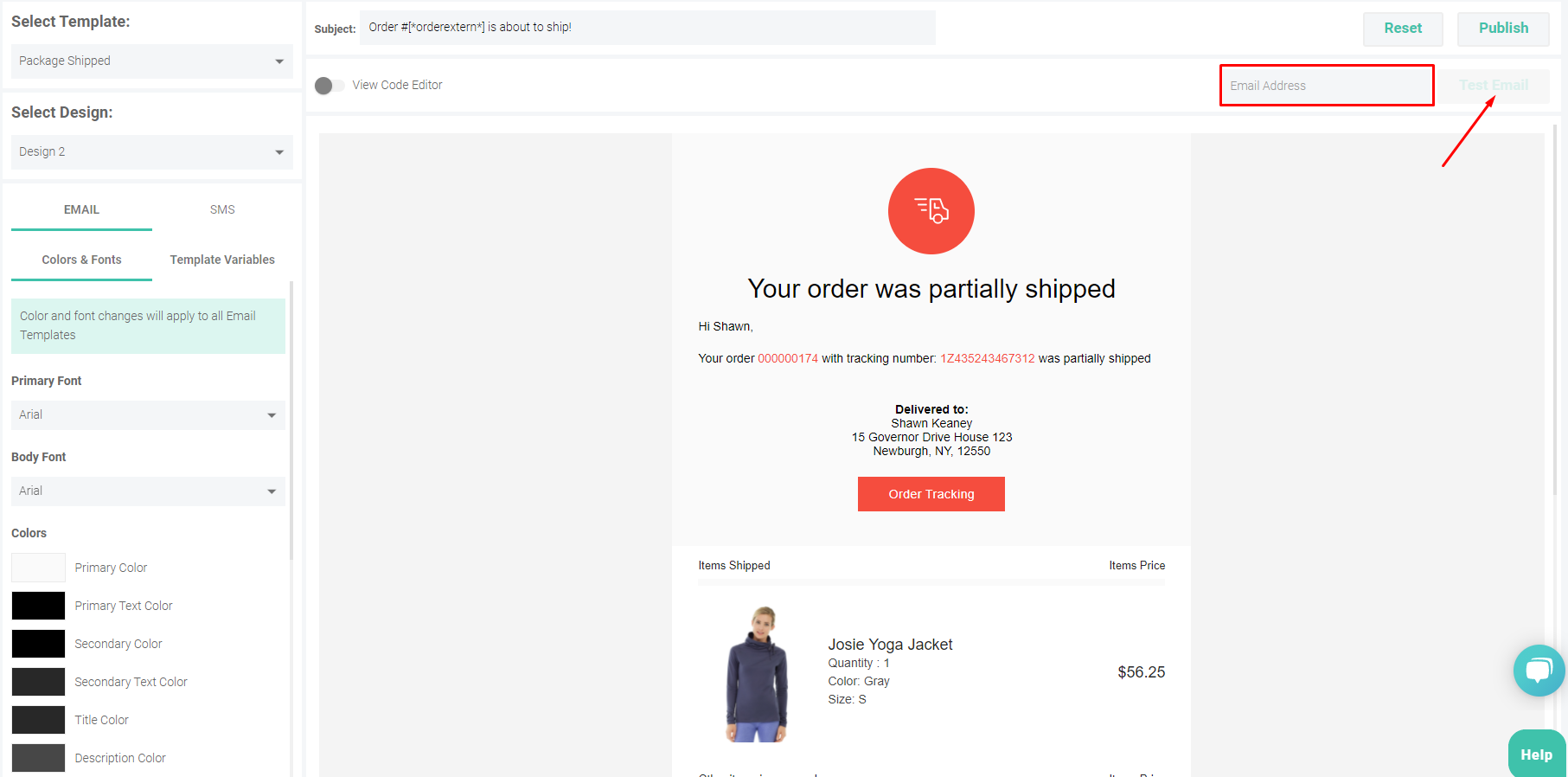 Step 9
To enable your email notifications, go to Design -> check off the desired emails -> scroll down to the bottom of the Notifications section, and hit Save.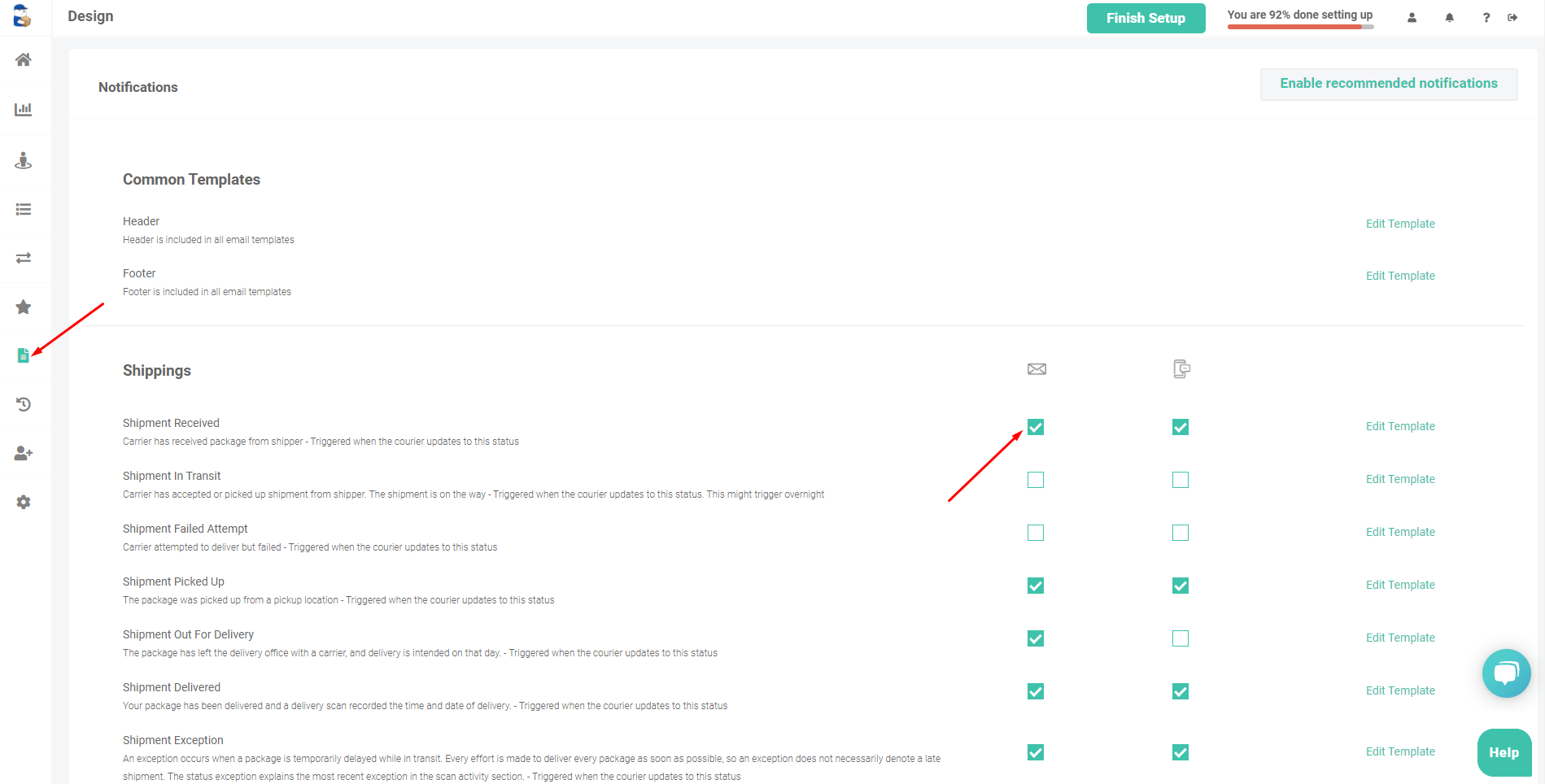 FAQs:
Can I use a custom font for my email notifications?
Yes, you can!
WeSupply supports the use of custom fonts, to better match the overall design of your brand. In order to apply the desired custom fonts, just insert the changes into the Code Editor. However, please take note that some fonts may not be supported by all email clients and browsers, and the email notifications won't be displayed properly.