To set up a data connection between WeSupply and Adobe BI (RJ Metrics), log into your WeSupply account and go to:
Step 1
Settings -> Integrations -> App Integrations -> scroll down and click on Adobe BI: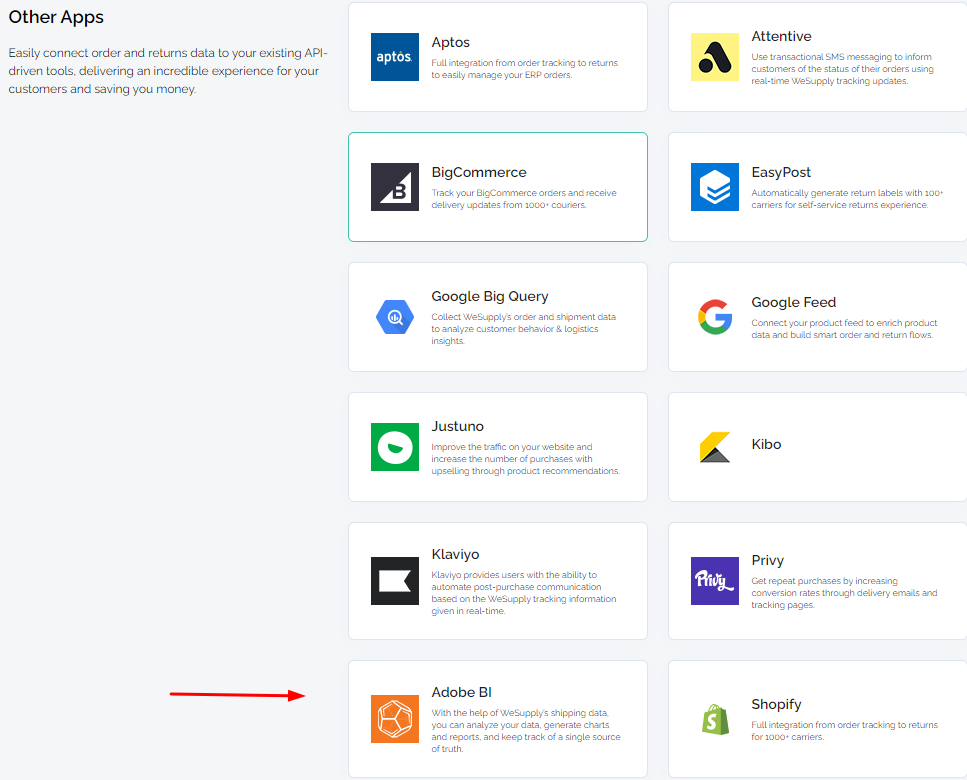 Step 2
Into the Adobe BI section, you will need to input the API Key that you can get from your Adobe BI account as well as the ClientID.
You also have to fill in the Table Shipping field with table_shipping and the Table Orders field with table_orders. When you're done, click Save Changes.