To set up Email Banners, log into your WeSupply account and go to:
Step 1
Go to Design -> Email Blocks -> Create Block: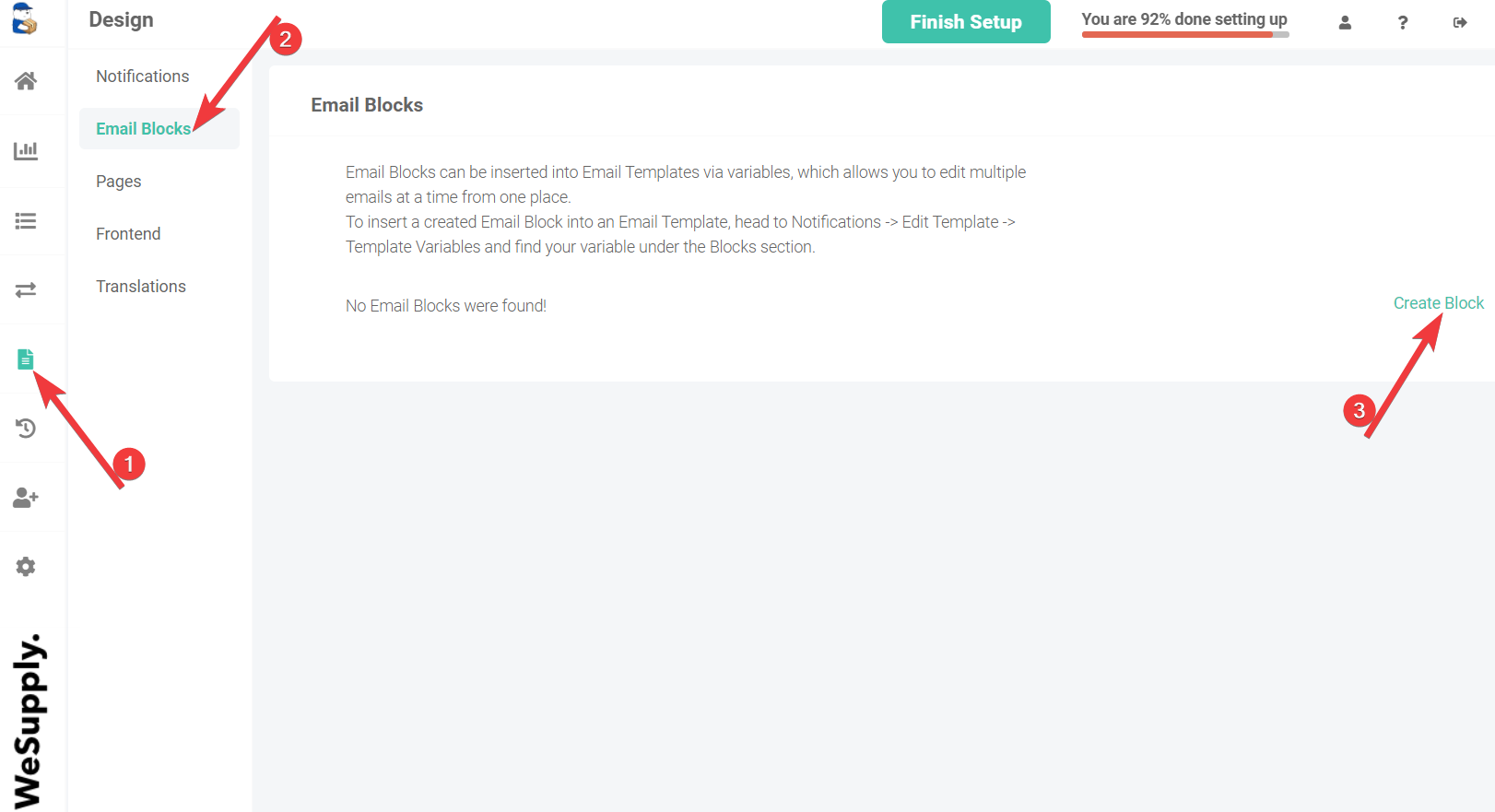 Step 2
Next, you'll be able to insert a name for this new block and after doing that, click on the Create button to save the setting.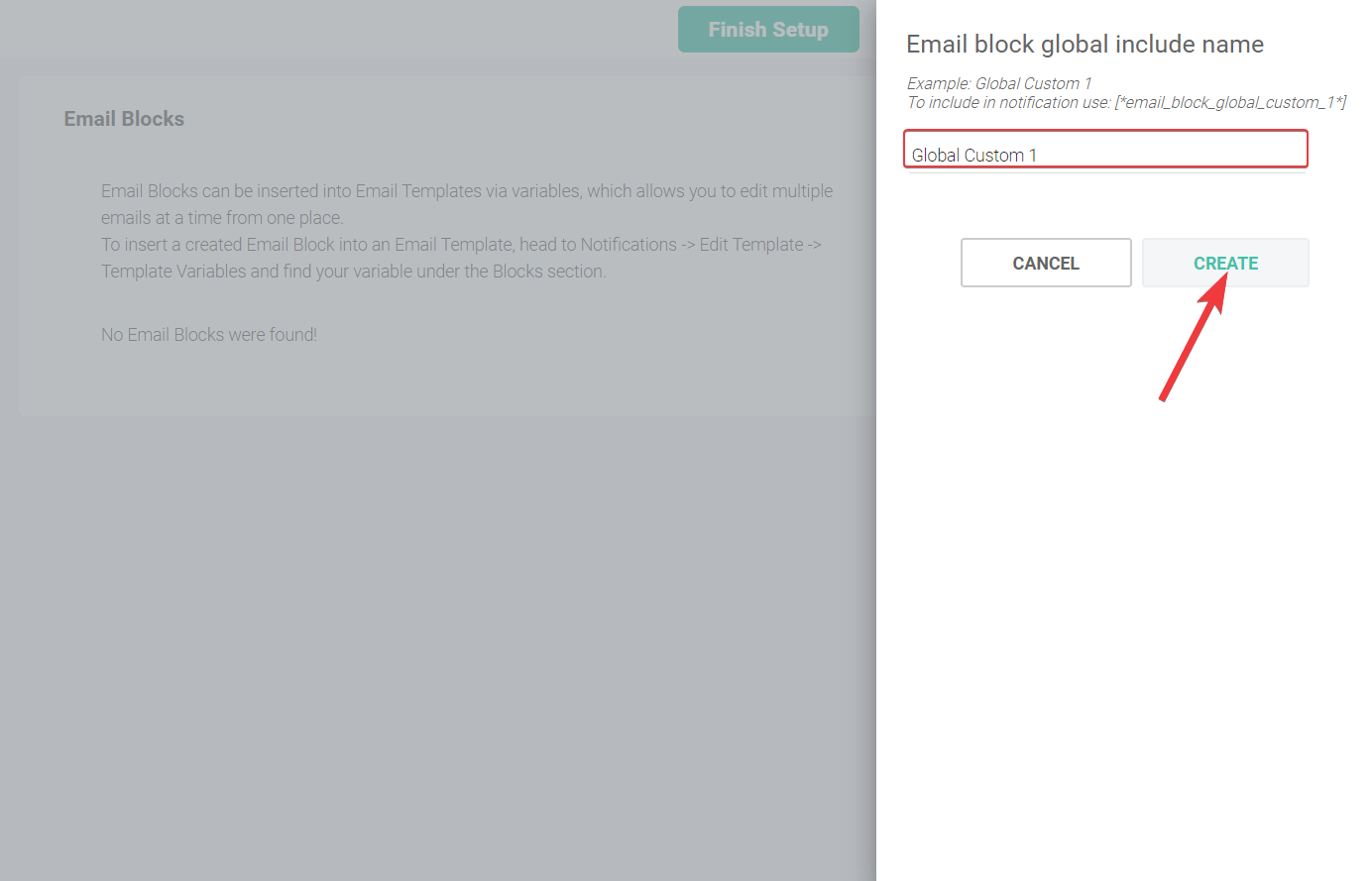 Step 3
You'll automatically head into the Email Block template, but if you'd like to continue customizing the Email Block content later, click on the Edit Template button.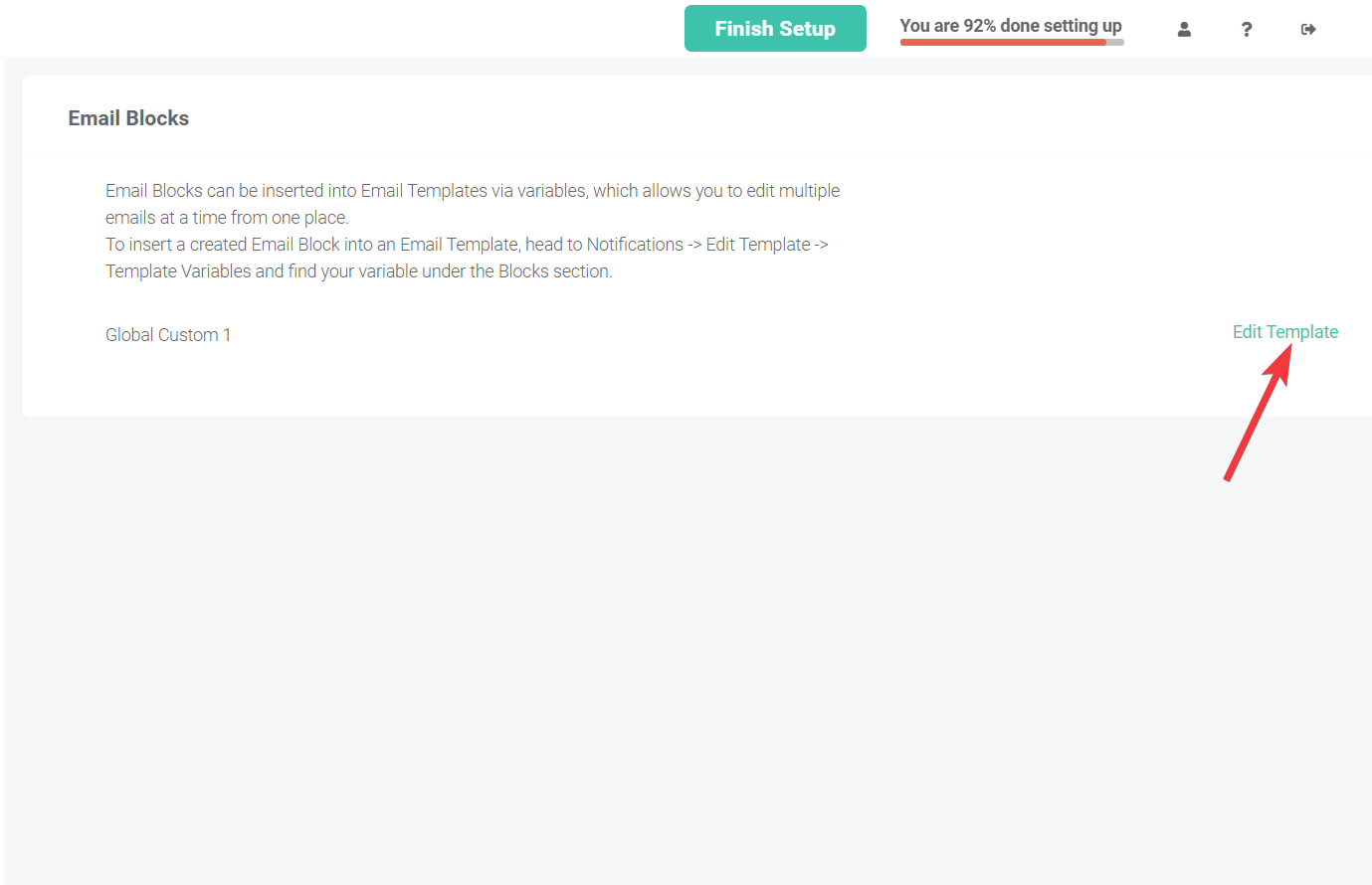 Step 4
On the left-hand side, you'll be able to add your HTML content. On the right-hand side, you can see in real-time the changes you make in the Block content Preview. When you're done, click on the Save button.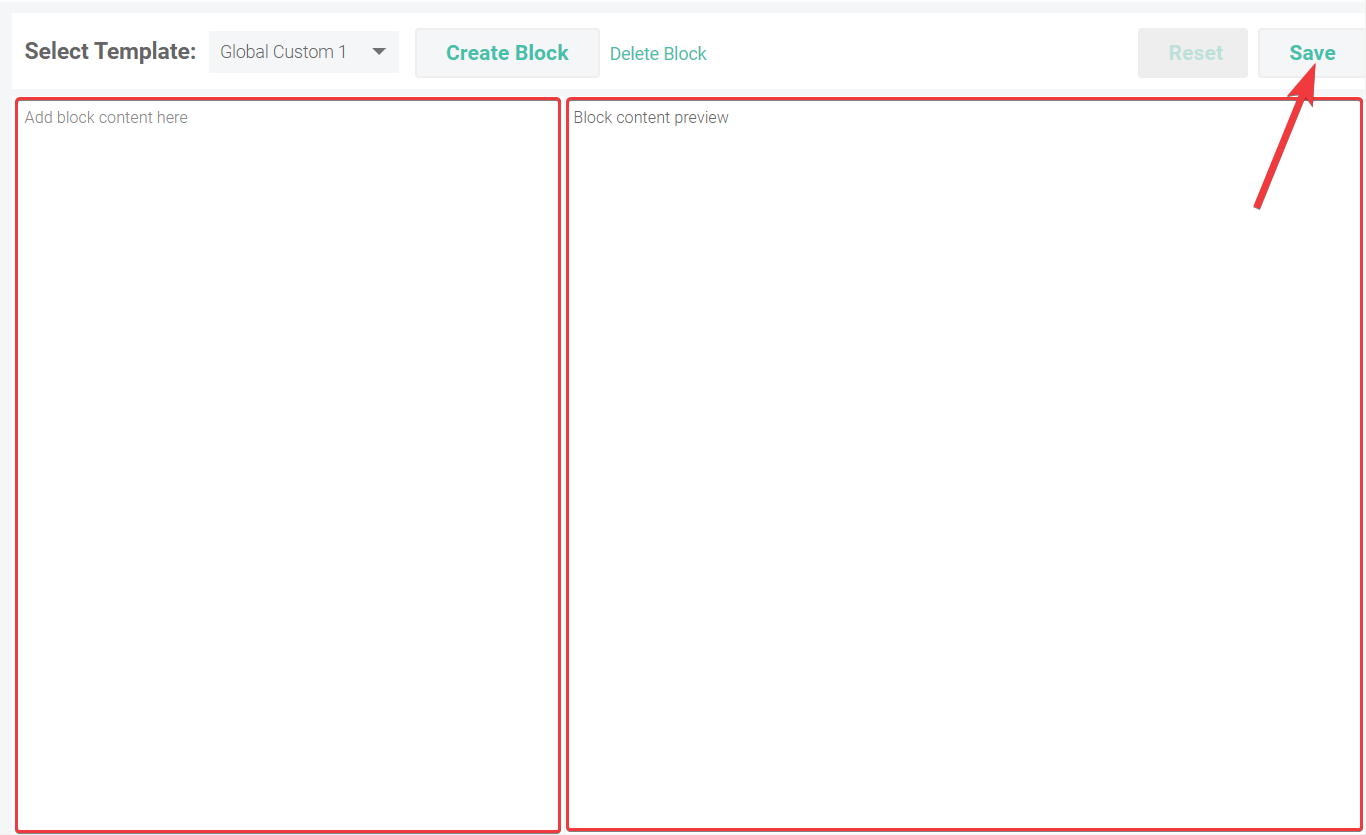 Step 5
To create another block or delete an existing one, just click on the Create Block or Delete Block button.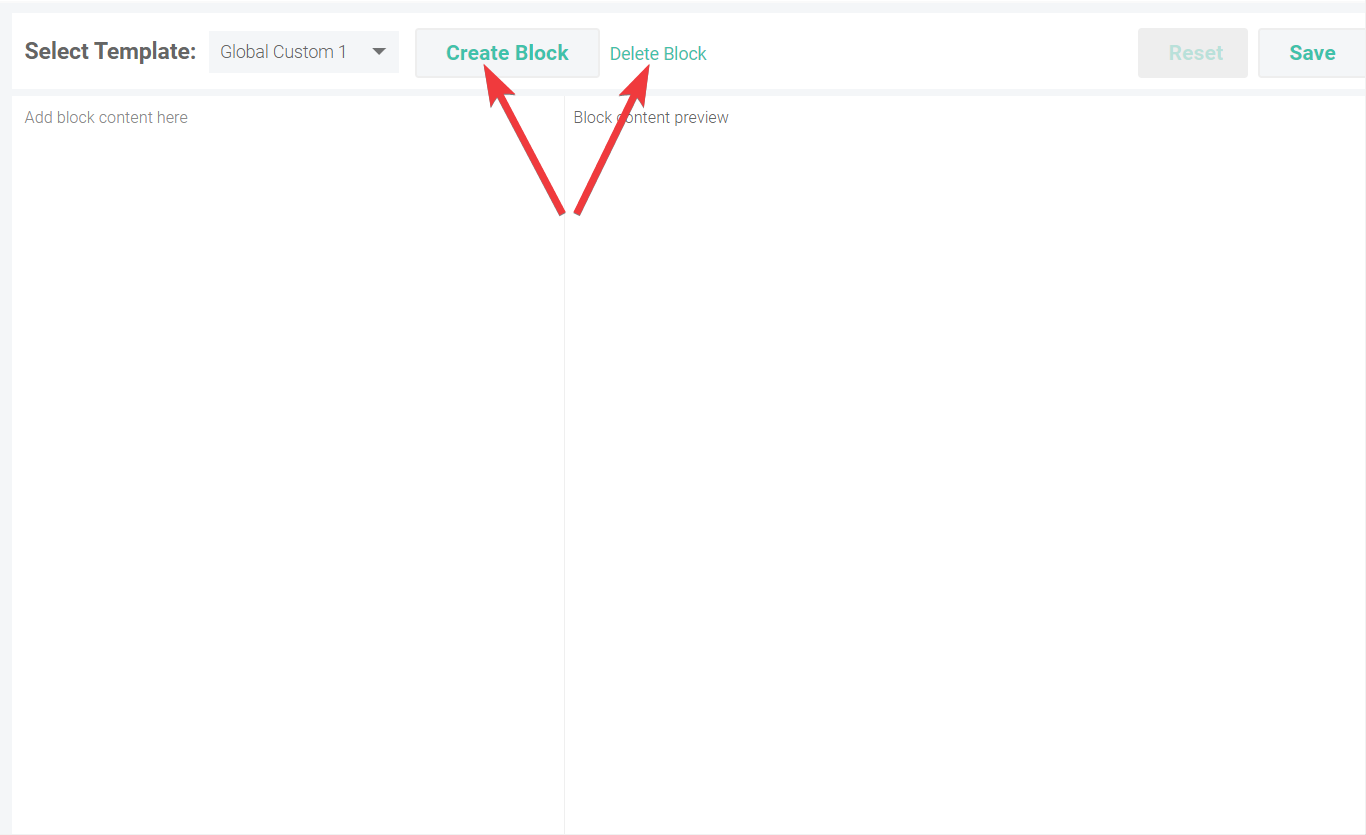 Step 6
As soon as you save an email block, select any Email template you would like to add to this banner to and insert the block variable into the email.
You can do this by going to Design -> Notifications -> Edit Template for the notification you'd like to customize by inserting the created email block.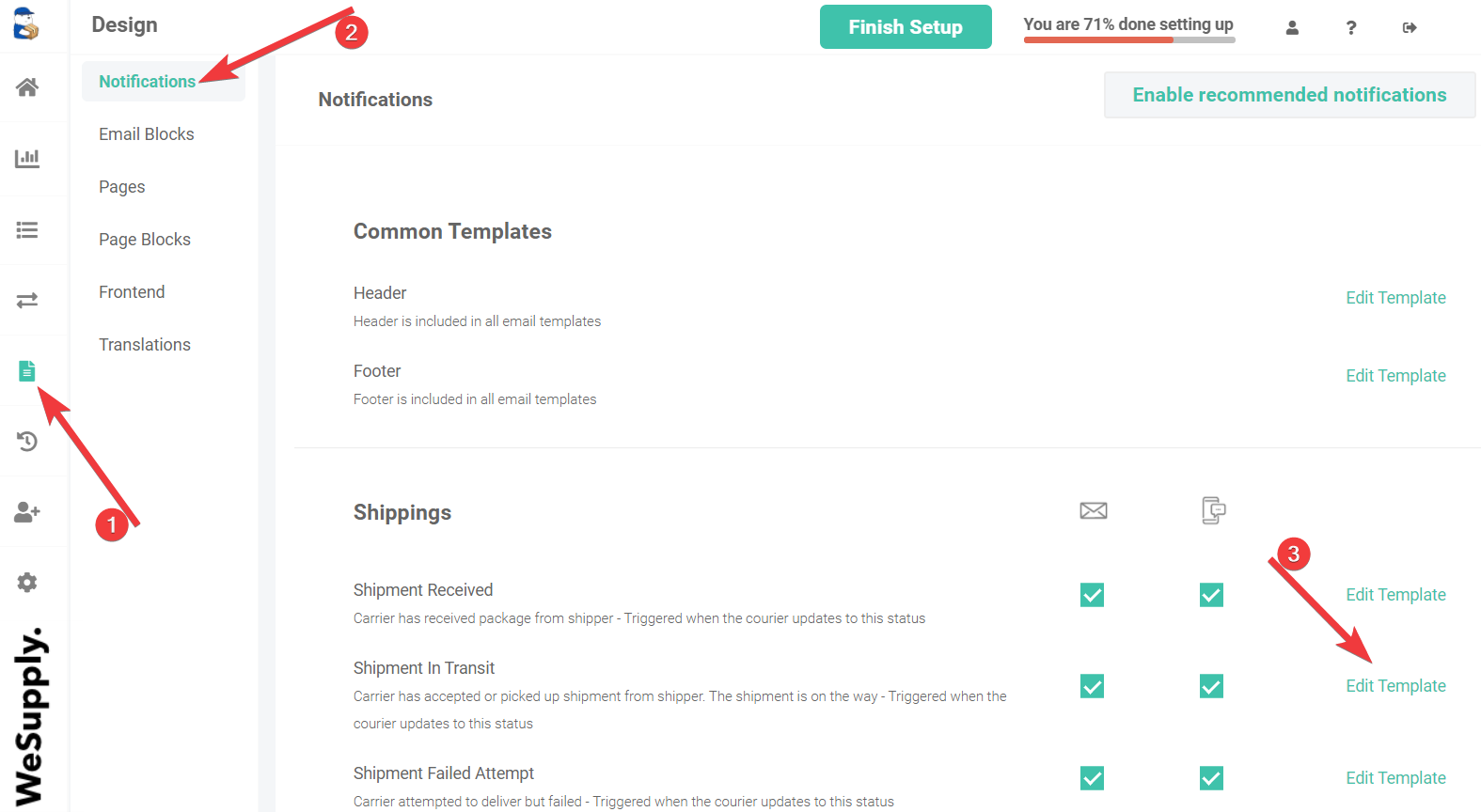 Step 7
On the left-hand side, click over the Template Variables section -> scroll down and click on the Copy button so the email block variable to be Copied.
Make sure the Code Editor is enabled, by clicking over the View/Hide Code Editor toggle button. On the left-hand side of the HTML&CSS Editor, you'll be able to insert the copied email block variable.
When you're done, click on the Save button.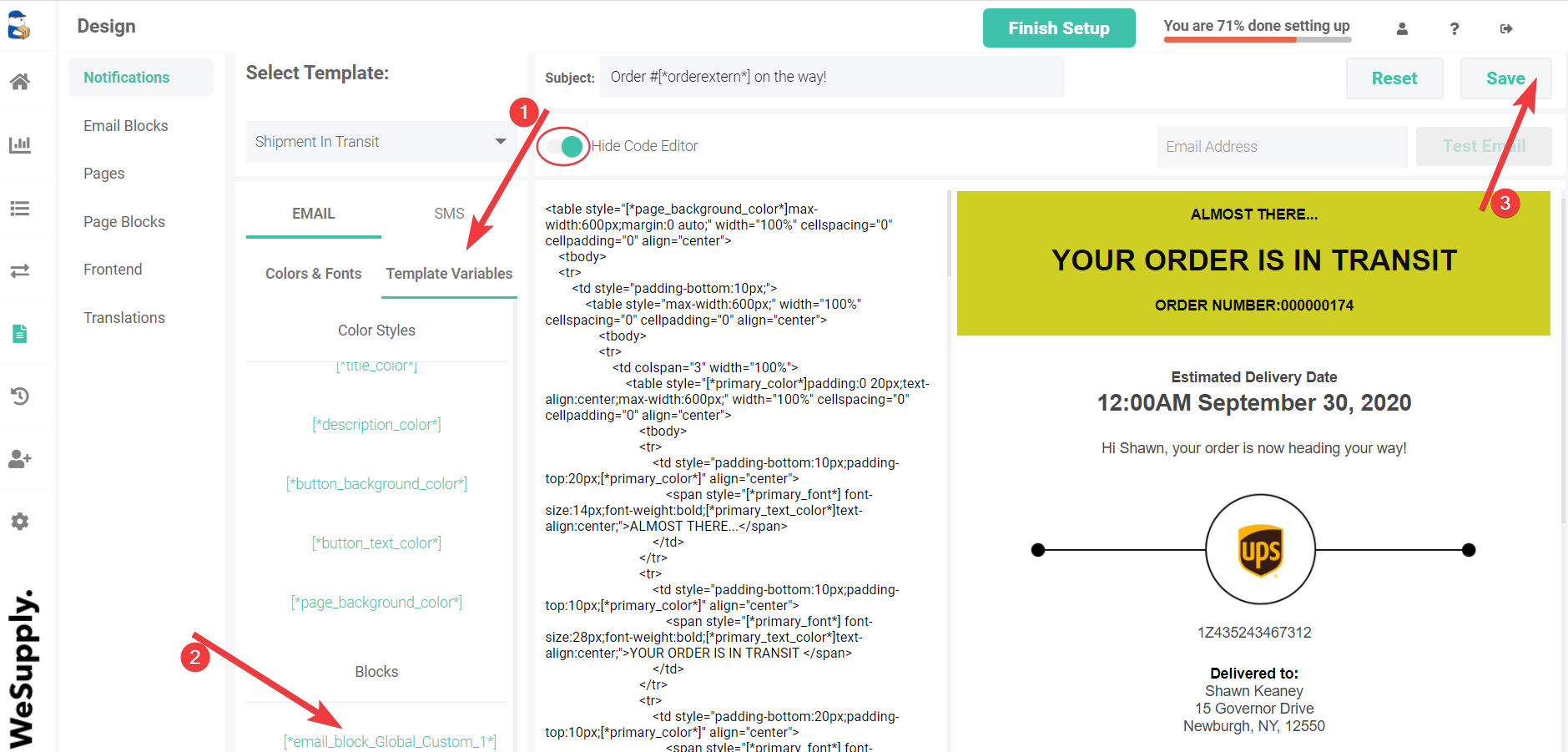 Step 8
Now go ahead and test the email to make sure it all looks good. Insert your Email Address and click over Test Email. Go check your email! What do you think? :)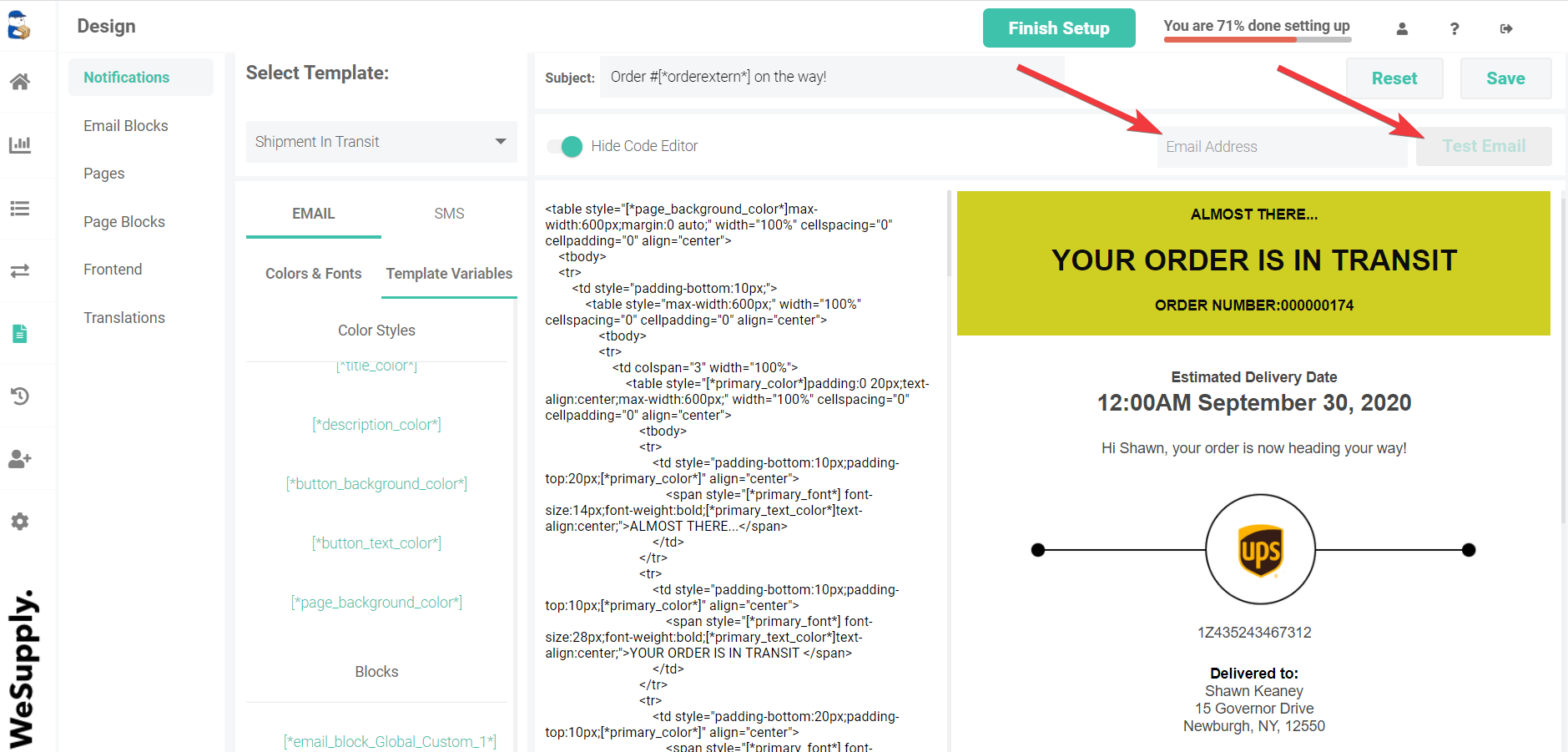 For a video walkthrough of the email & SMS template editing process, click here!