Section 1: Setup your Shippo account
This is optional. If you already have a Shippo account, skip to Section 2!
First, check out Shippo supported carriers for return label generation. Also, check out Shippo pricing and choose the plans that work for your business.
Step 1: Create your Shippo account
Click here to create your Shippo account. You can skip the connection to your store, WeSupply doesn't need that to create your return labels with Shippo.
Step 2: Add your carrier account
In your Shippo dashboard, click on Settings Carriers.
This is optional, you can also use the carrier accounts Shippo comes installed with.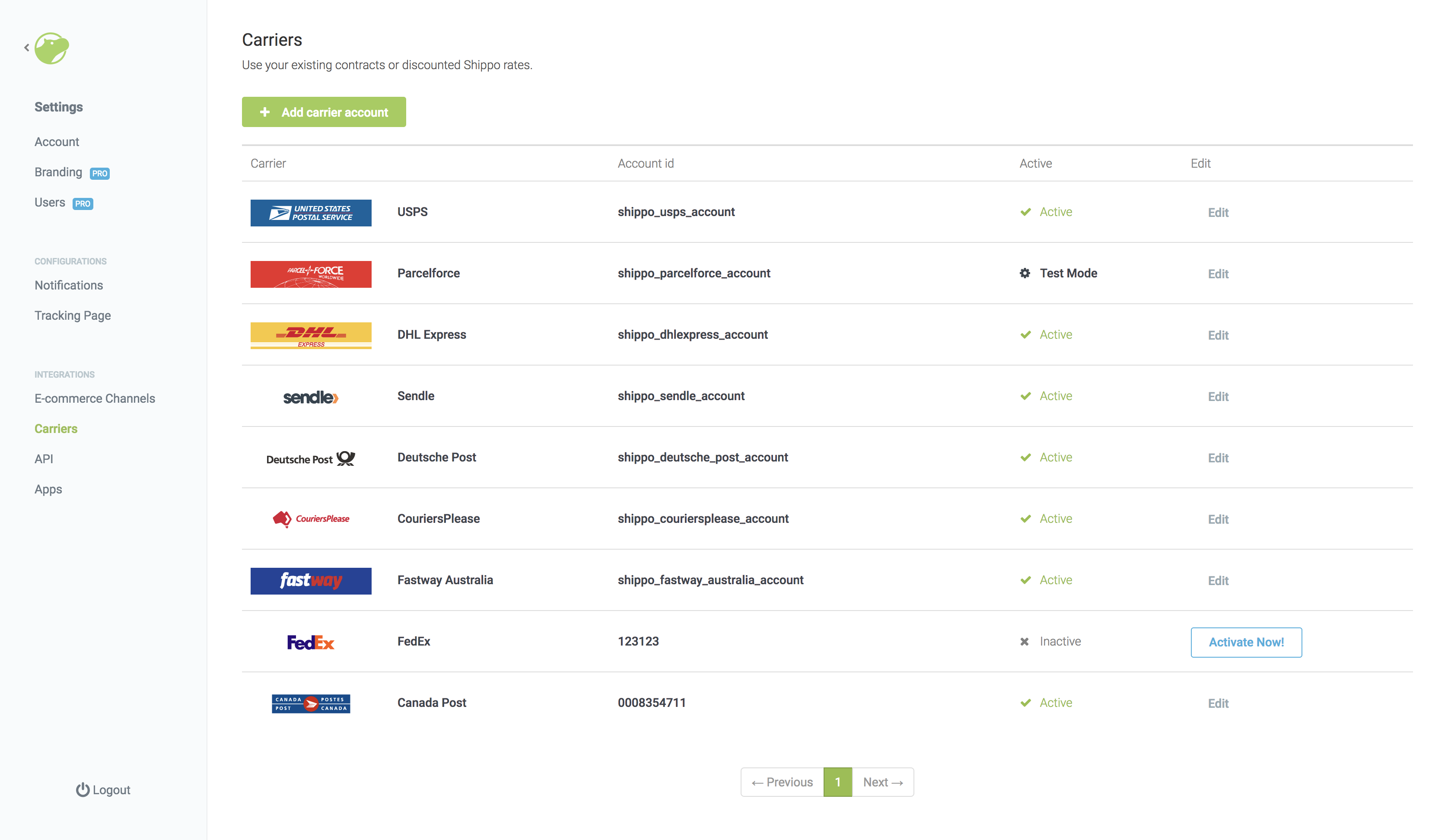 To add your own carrier account, click on "Add carrier account" and select from their list of available carriers.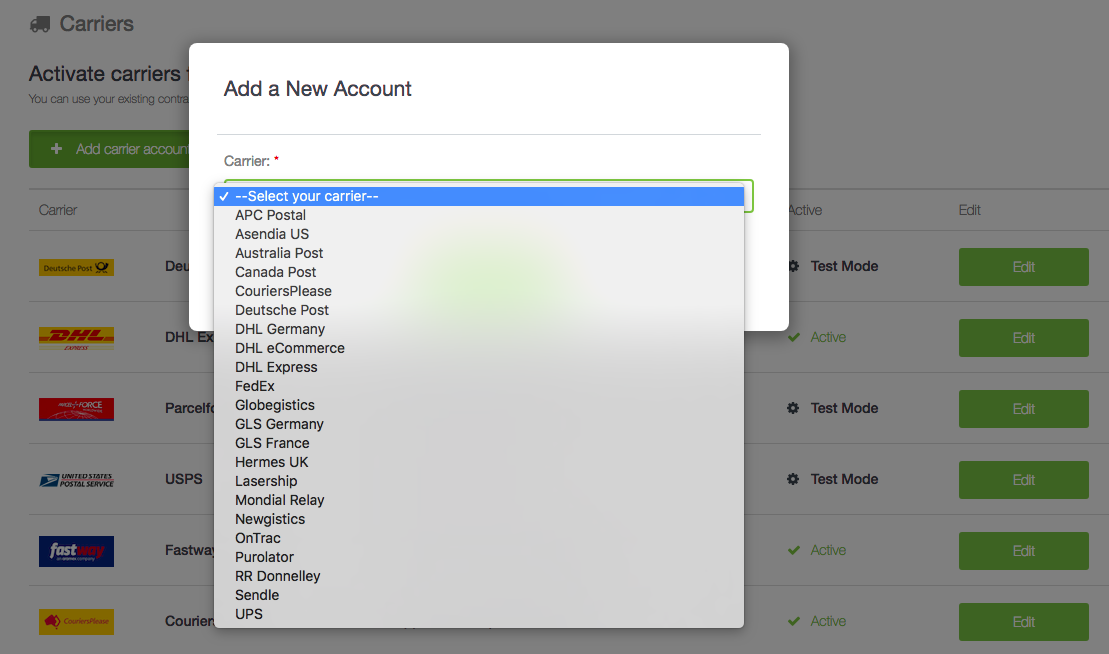 Once your carrier accounts are all set, go to the next step!
Step 3: Add your billing information
Click on the Account Billing section of your Shippo dashboard.
Add your credit card information: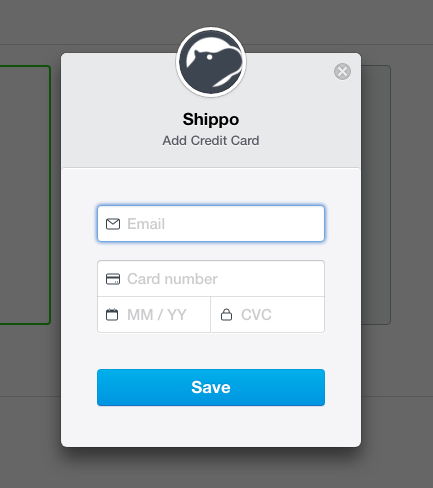 Note: Without the Billing Information the Shippo API key will not work and it will return an error message in WeSupply.

Step 4: Set up your sender address
You will also have to set an address. Go to Account Company in your Shippo dashboard: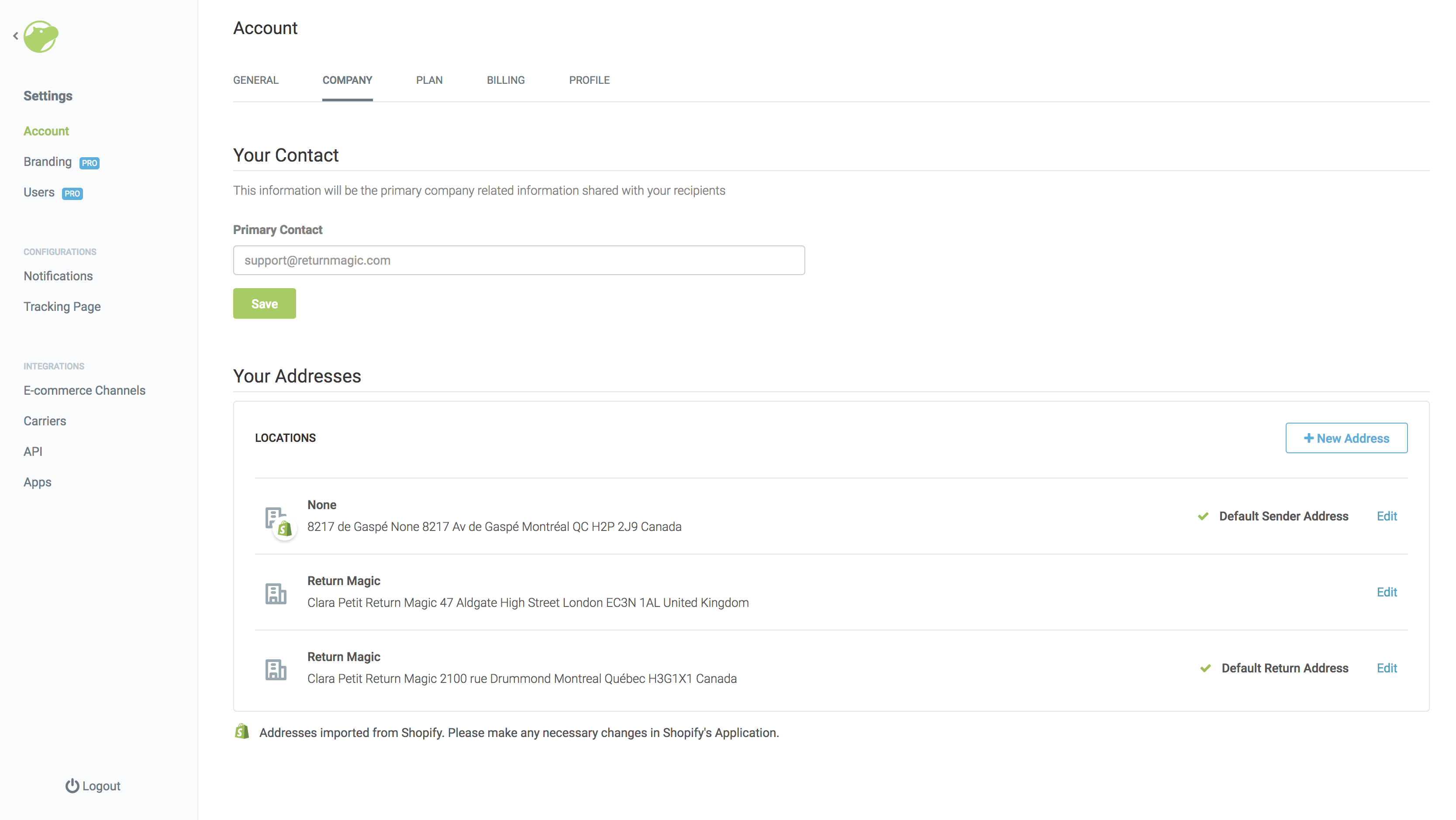 Section 2: Connect Shippo to WeSupply
In Shippo, in your Settings, under API Settings, head into the Tokens section, and here you will be able to click on the Generate Token button. You'll receive an API Token and make sure to store this token in a safe place if ever you need to use it again. Then copy this API Token and go back to your WeSupply account.
Go to Settings -> Integrations -> App Integrations -> Scroll down the Other Apps section until you find Shippo and click on it. Here you'll be able to paste your generated API Token and once that is done, toggle on the Enabled button. Don`t forget to Save your changes before leaving the page.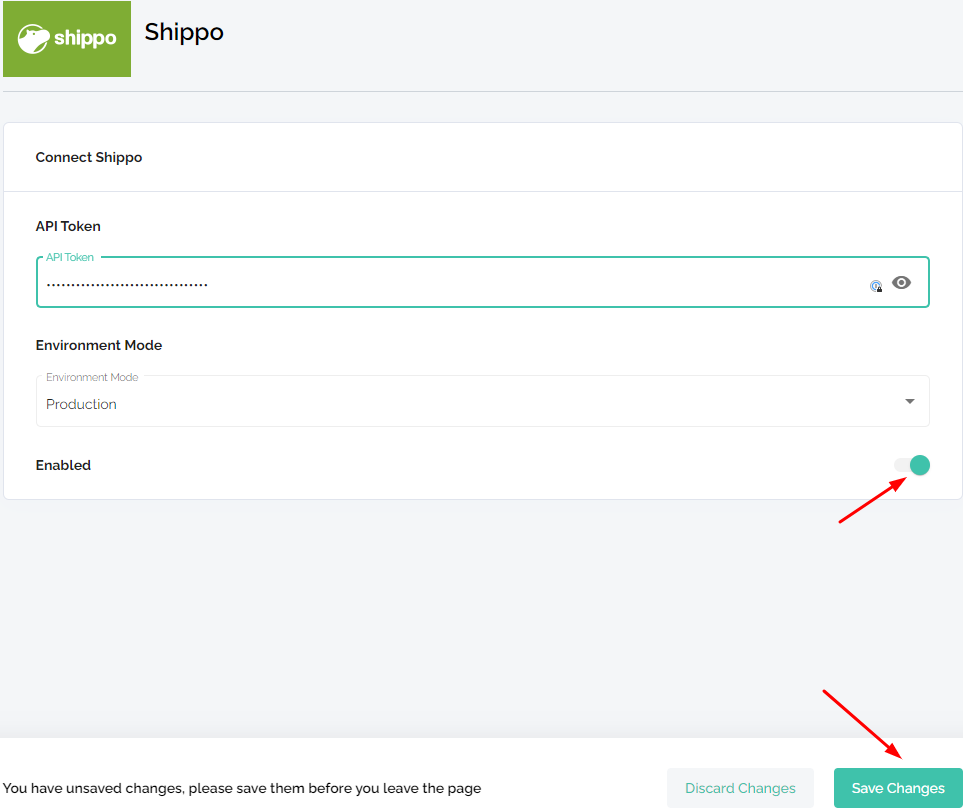 Please note, you must use the Production/Live Token!
If you are using Australia Post, it is important to activate Signature Confirmation or the integration will not work.