Rule priorities can be set from your WeSupply admin panel.
First, find out how to create a new return logic.
Rule priorities are here to determine which rule applies to a return if that return falls under multiple rules. For example, if you have a rule for the return reason "Damaged" and a rule for international returns, and you would like the return logic "damaged" to apply first, before the "international":
Set "Damaged" priority to 1 and "international" to 2 or higher.
Note: We consider 1 to be the highest priority and 99 the lowest.
Also, if you'd like to change the priority for a specific return rule, just click on Edit, and on the next screen, you'll be able to set up a new priority. Scroll down the page and click on Save.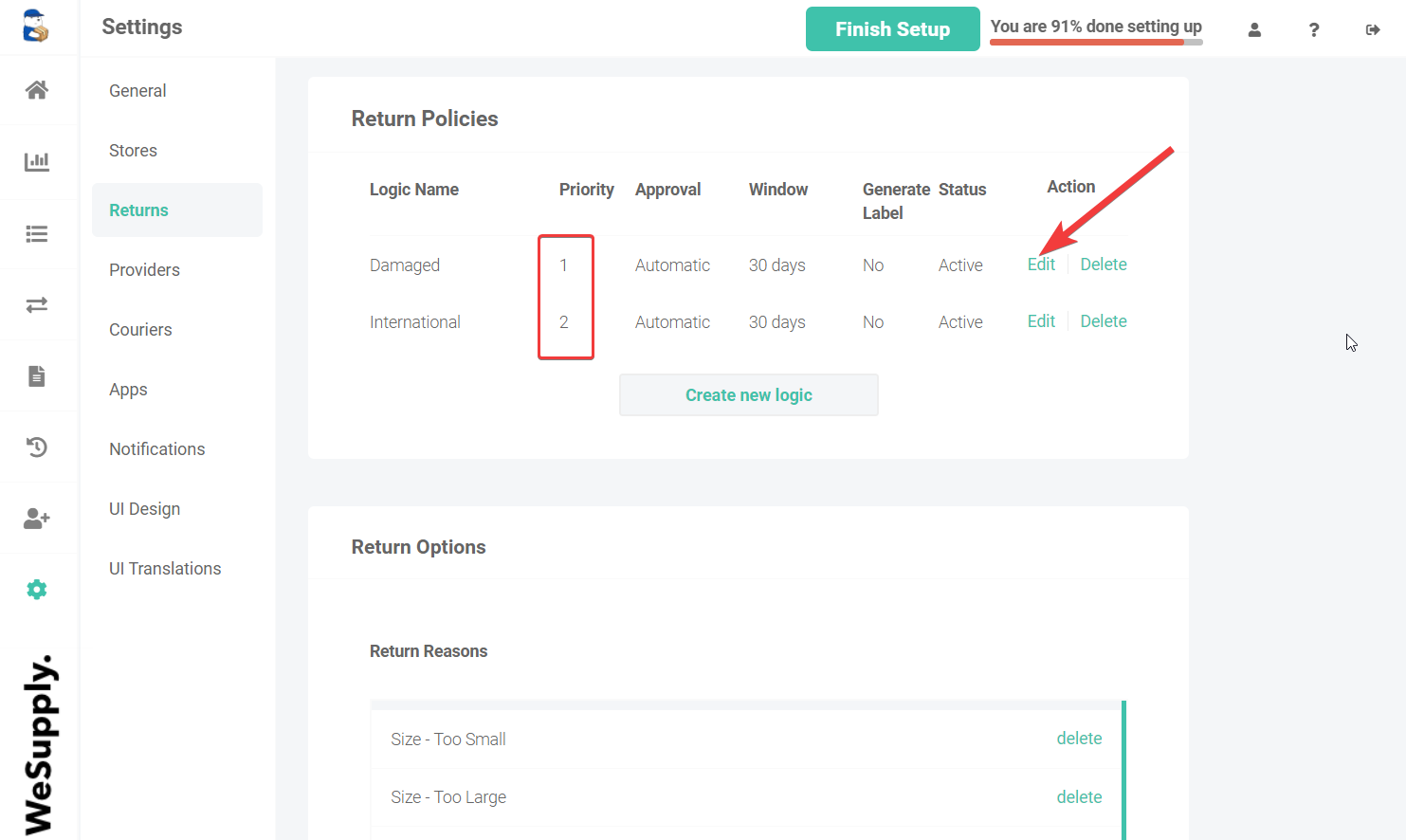 For a video explanation of return rule priorities, click here!