First, log into your WeSupply admin panel.
Step 1

Go to Setting -> Returns -> Return Options section -> scroll down to Return Instructions. Then Select Yes/No to activate or deactivate the return instructions and click on Edit.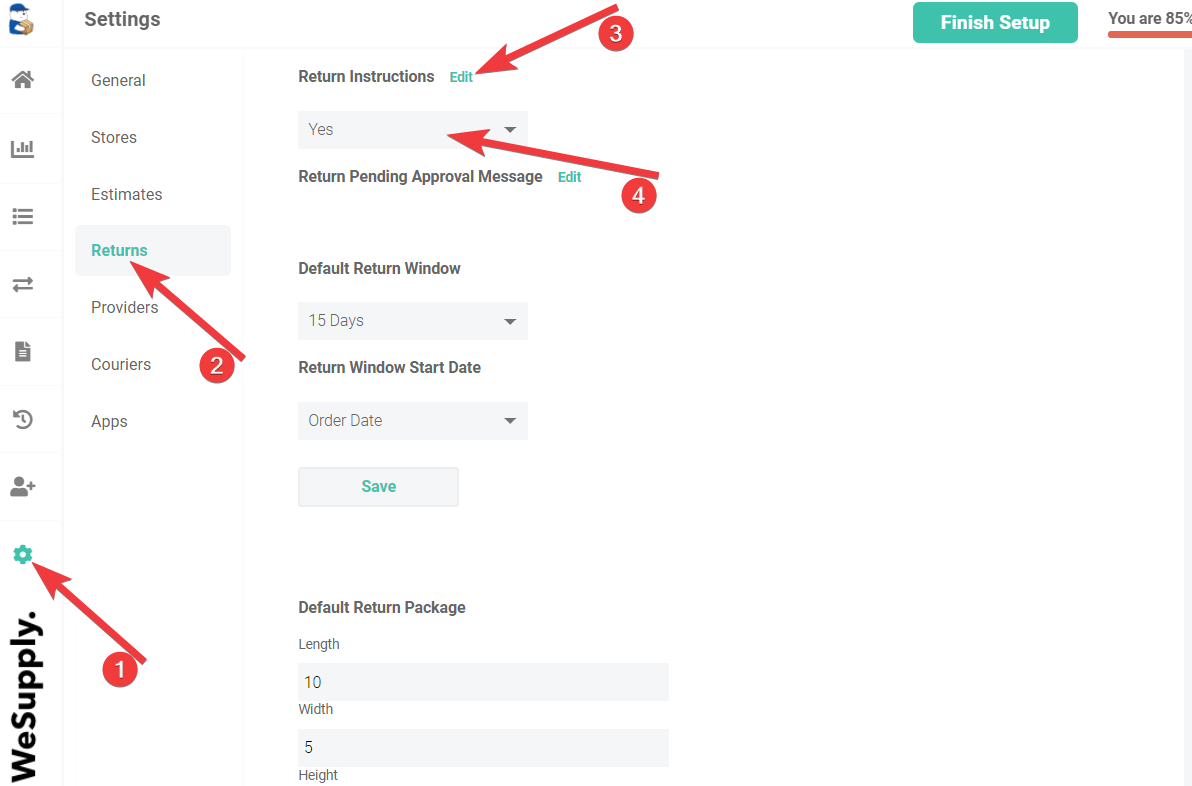 Step 2
This will automatically take you to the Return Instructions page block from the Design tab, and here you will be able to insert your customized instructions. Click on Save Block when you finish inserting your own content. The Return Instructions page block can be found by going to Design -> Page Blocks -> select Return Instructions.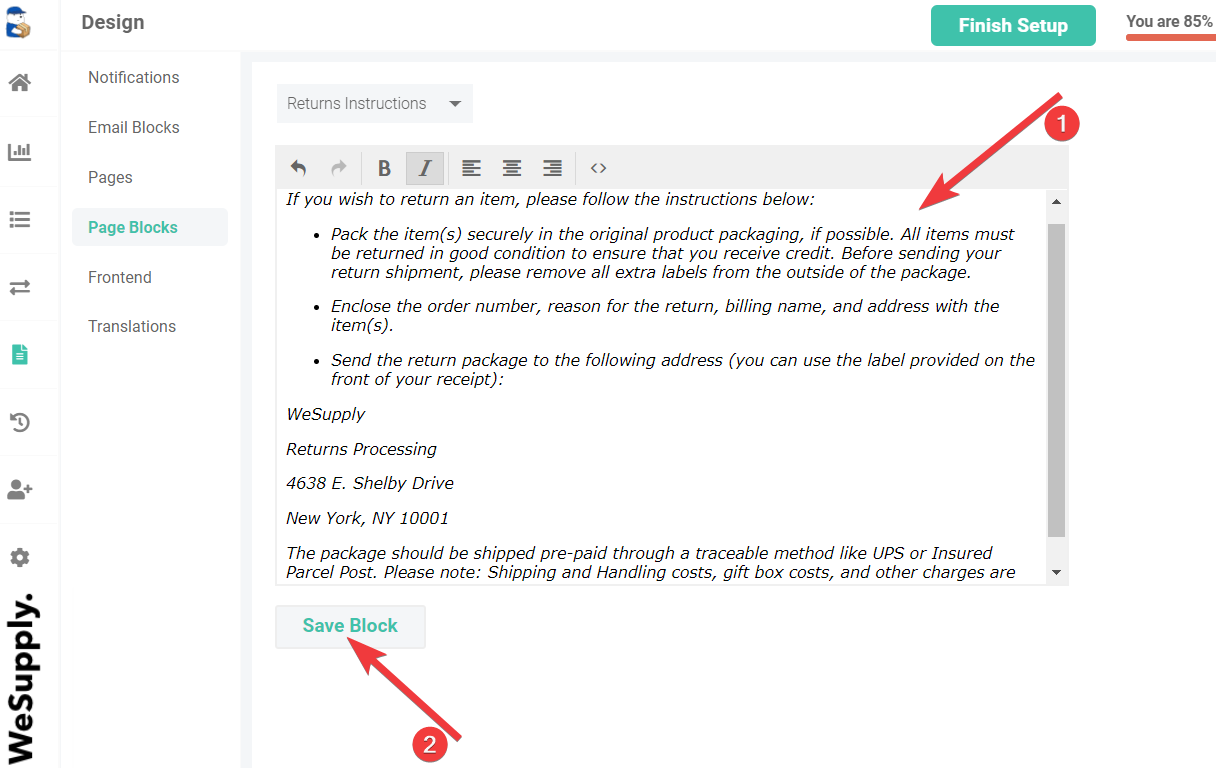 Return Instructions are needed for the customers to pack the products properly, so the product does not get damaged during the return shipping process.
You can also request the customer to add the invoice or return confirmation email, whatever makes your return department more effective in processing the return.
Below you can find an example of return instructions:
If you wish to return an item, please follow the instructions below:
Pack the item(s) securely in the original product packaging, if possible. All items must be returned in good condition to ensure that you receive credit. Before sending your return shipment, please remove all extra labels from the outside of the package.
Enclose the order number, reason for the return, billing name, and address with the item(s).
Send the return package to the following address (you can use the label provided on the front of your receipt):
WeSupply
Returns Processing
4638 E. Shelby Drive
New York, NY 10001
The package should be shipped pre-paid through a traceable method like UPS or Insured Parcel Post. Please note: Shipping and Handling costs, gift box costs, and other charges are non-refundable. We cannot accept COD deliveries.
For a video walkthrough of return instructions, click here!