Set up as many return logics you need to maximize the margin of your store.
First, log into your WeSupply admin panel.
We think this video will just make things easier for you, so check it out to see how to set up your first return logic into your WeSupply account. :)
Step 1
Go to Settings -> Returns -> Return Policies section -> click over Create new logic or Edit a default one.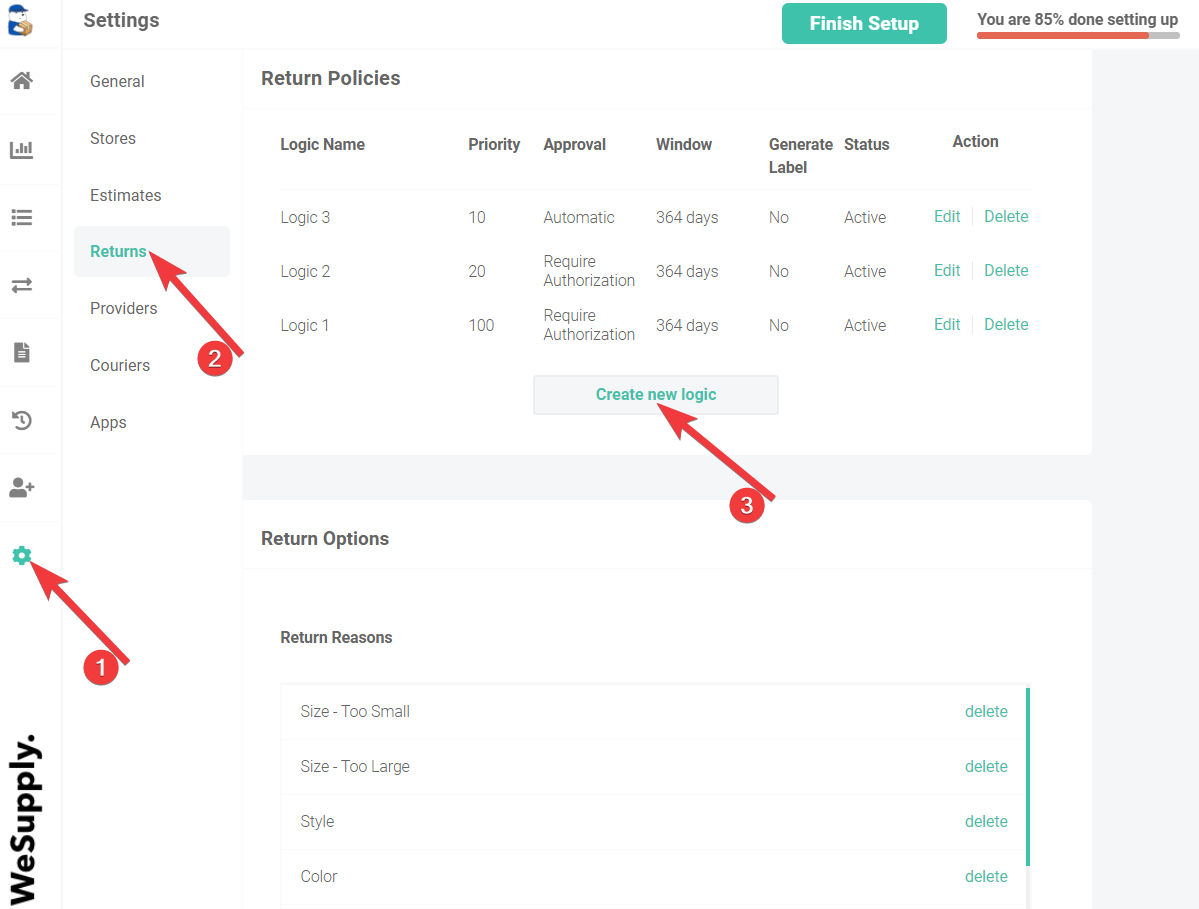 Step 2
You can start to create your Return Logic by inserting a Logic Name for it, along with the corresponding Priority number you'd like to set. Also, make sure that return logic is active, by clicking over the Inactive/Active toggle button.

Step 3
Looking down a bit, you'll be able to find the Conditions section. Here you can set up the conditions you'd like to be applied for this return logic, by clicking over the +Add button.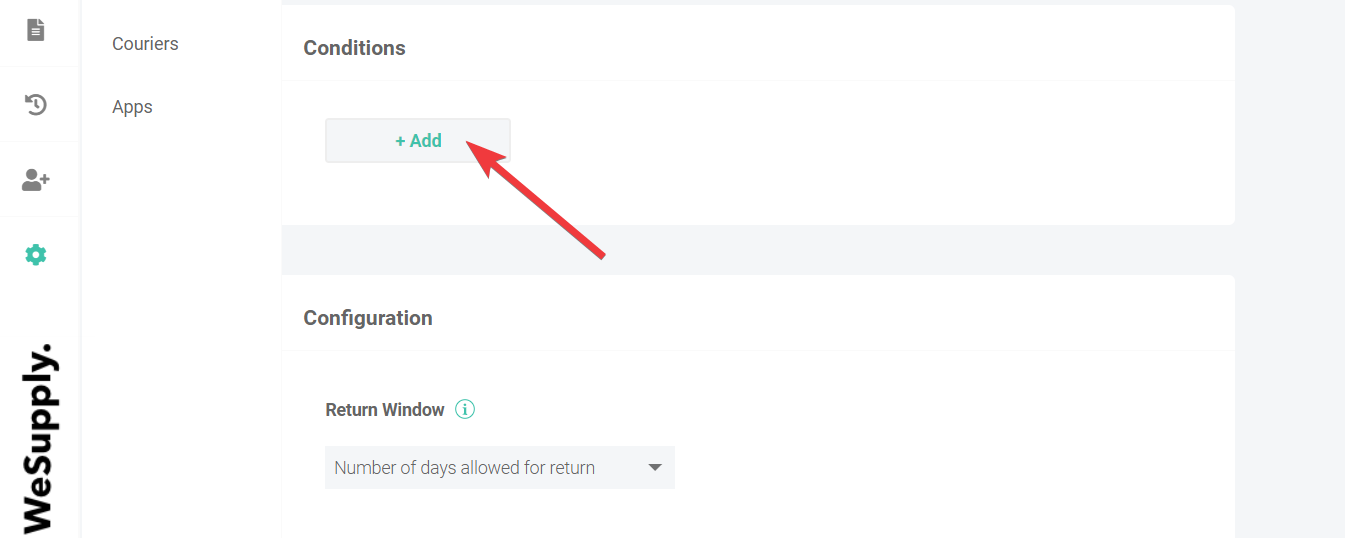 Next, you'll have to Select a Filter -> and Select a Reason. After that, make sure to click the Confirm button.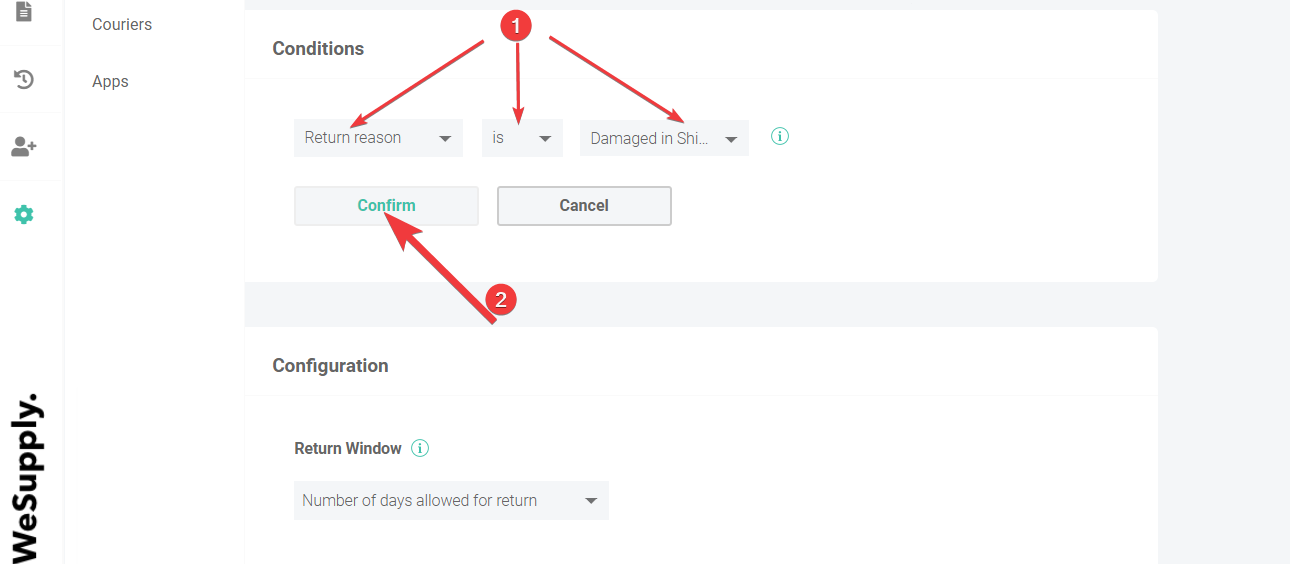 Step 4
Under the Configuration section, you can set up the following: Return Window, Require Authorization, Return Type, and Instant Refund.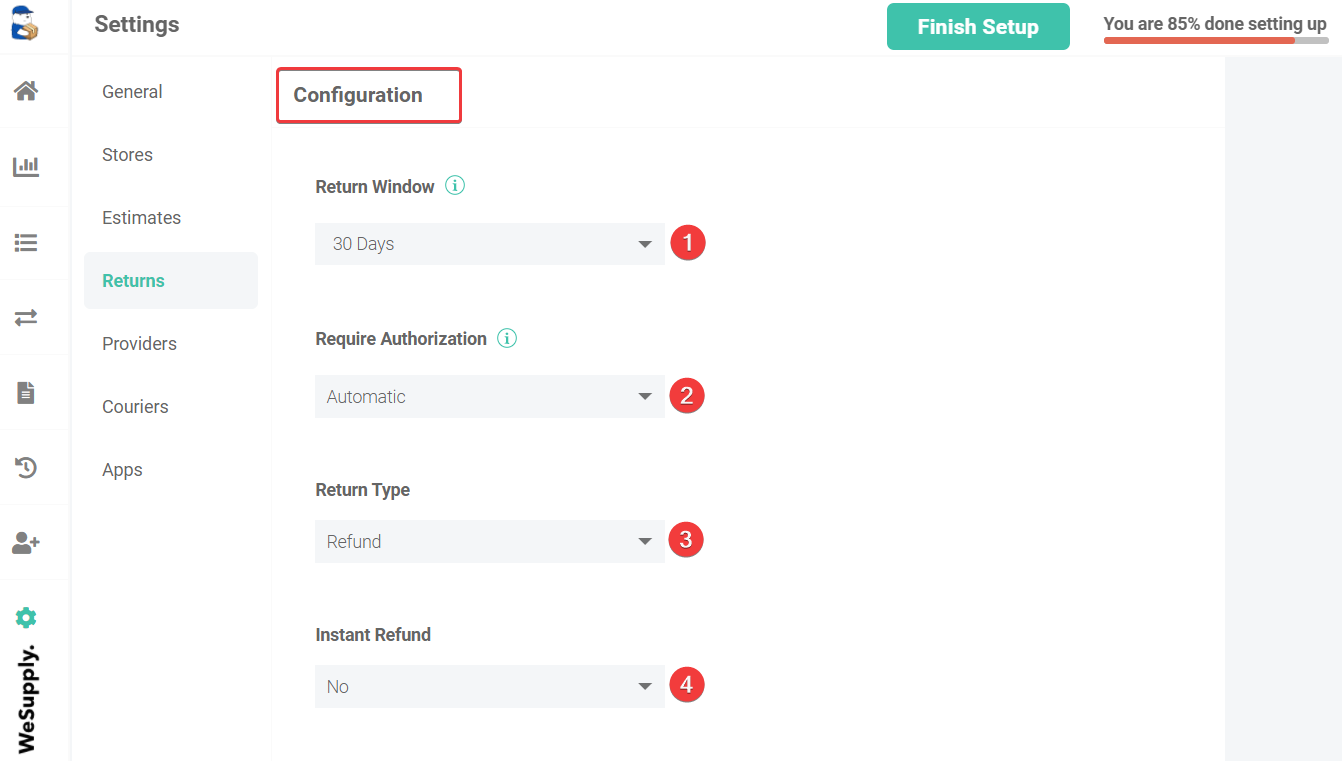 Under the same section as above, you'll be able to set up the Logistics, the Refund Shipping Fee, plus the Require Image and Require Comment options. When you're done, make sure to click on the Save button.