Invite your team into your WeSupply account and work together to drive customer happiness!
For a quick walkthrough, take a look at the video below.
Let's get started!
Step 1
To add or remove users, first log into WeSupply account.
Step 2
Go to the Admin Users tab -> click on Add User:

Step 3
On the Edit User section, you'll be able to insert the required information of your team members, as seen below.
From the Status dropdown menu, make sure that the Active status is selected for the users to be able to get logged in into WeSupply.

Step 4
Select the Role of the new member and when you're done, scroll down a bit and click on Save.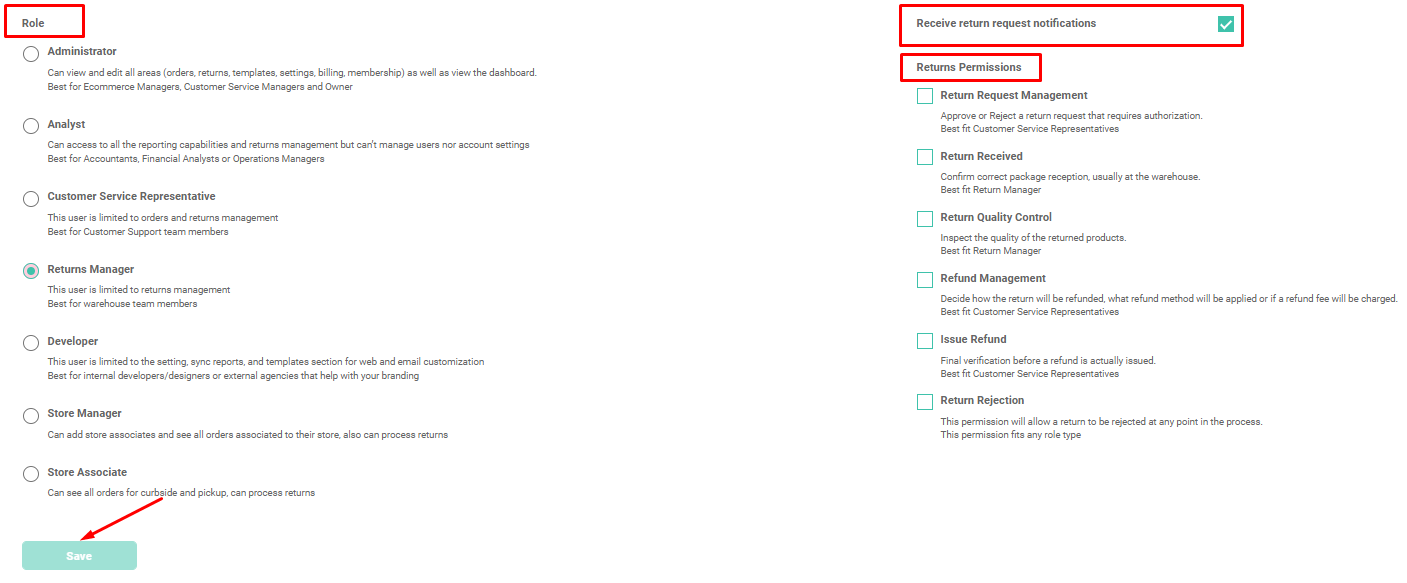 In WeSupply you can choose between multiple roles:
Administrator
Can view and edit all areas (orders, returns, templates, settings, billing, membership) as well as view the dashboard.
Best for E-commerce Managers, Customer Service Managers, and Owner
Analyst
Can access to all the reporting capabilities and returns management but can't manage users nor account settings
Best for Accountants, Financial Analysts or Operations Managers
Customer Service Representative
This user is limited to orders and returns management
Best for Customer Support team members
Returns Manager
This user is limited to returns management
Best for warehouse team members
Developer
This user is limited to the setting, sync reports, and templates section for web and email customization
Best for internal developers/designers or external agencies that help with your branding
Can add store associates and see all orders associated to their store, also can process returns
Store Associate
Can see all orders for curbside and pickup, can process returns
There are two user types that you can further fine-tune permission for, Customer Service Representative, and Returns Manager.
For these users, you can define which steps of the return process they have access to as usually the return process is managed by two teams (Warehouse, and Customer Service).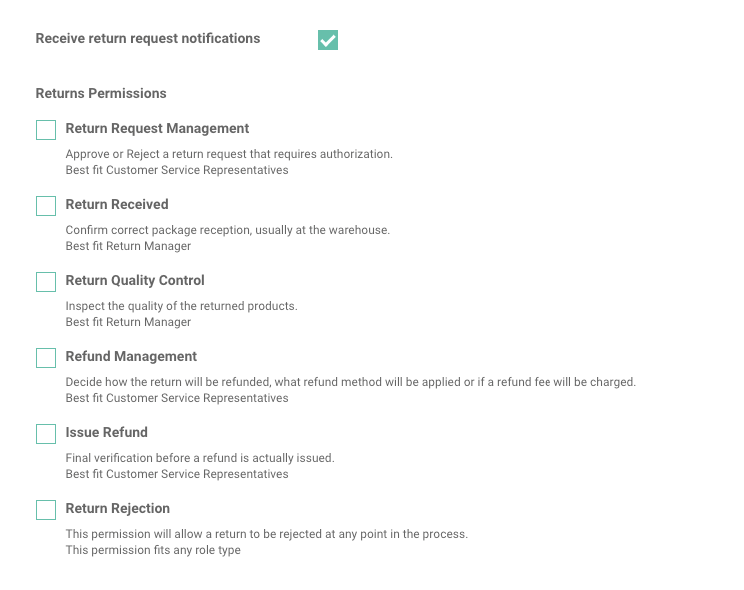 Step 5
On the same page, you can also click the Delete User button if you would like to remove any of the users that have access to your WeSupply account. Once deleted, the user won't be able to sign in to your WeSupply account anymore.

Note:
The admin will receive an email with a direct link to login into WeSupply.
In WeSupply, the admins or users do not have usernames and passwords. Logging into the account is based on the email address and Magic Link that expires after each use.