Section 1: Setup your EasyPost account
This is optional. If you already have an EasyPost account, skip to Section 2!
First, make sure EasyPost supports the carrier you want to use to generate return labels. Also, make sure the pricing works well for your business.
Step 1: Create your EasyPost account
Click here to create your EasyPost account. Don't be scared by EasyPost's onboarding - We already took care of all the coding!
Step 2: Add your carrier account
In your EasyPost dashboard, under your email address, click on "Carrier Accounts". Search in the sidebar on the right of your screen to add your carrier account(s).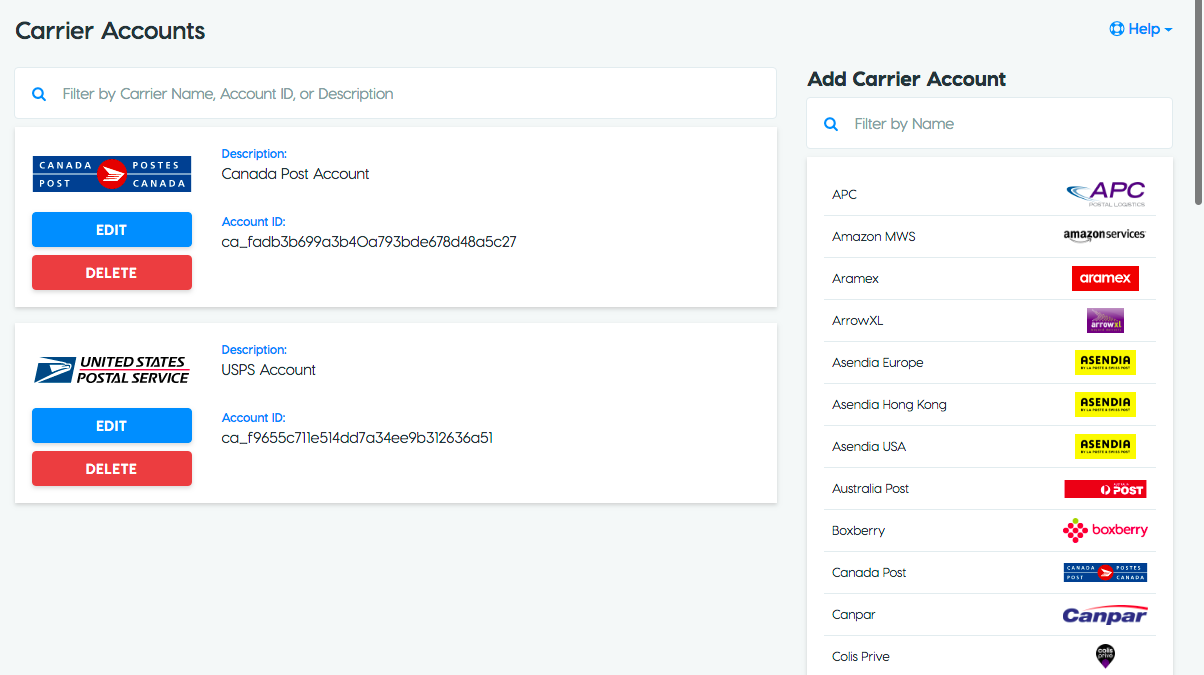 Step 3: Add your billing information
Click on "Billing", also in your email dropdown.
Add your credit card information: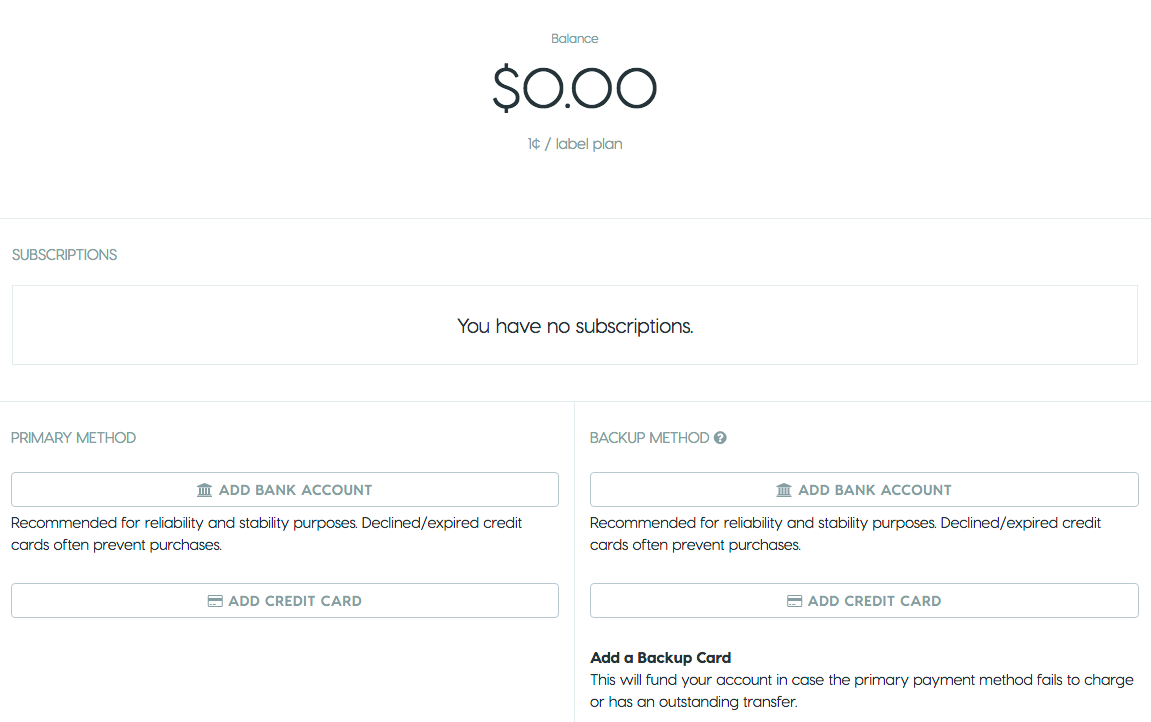 Section 2: Connect EasyPost to WeSupply
Step 1: Copy your Production API key from EasyPost
In EasyPost, under "API Keys" in your drop-down email menu, you will be able to see your Key under the Production API Keys section.
Make sure to store this Key in a safe place if ever you need to use it again as API Keys give full read/write access to your account.
Then copy your EasyPost Key and go back to your WeSupply account.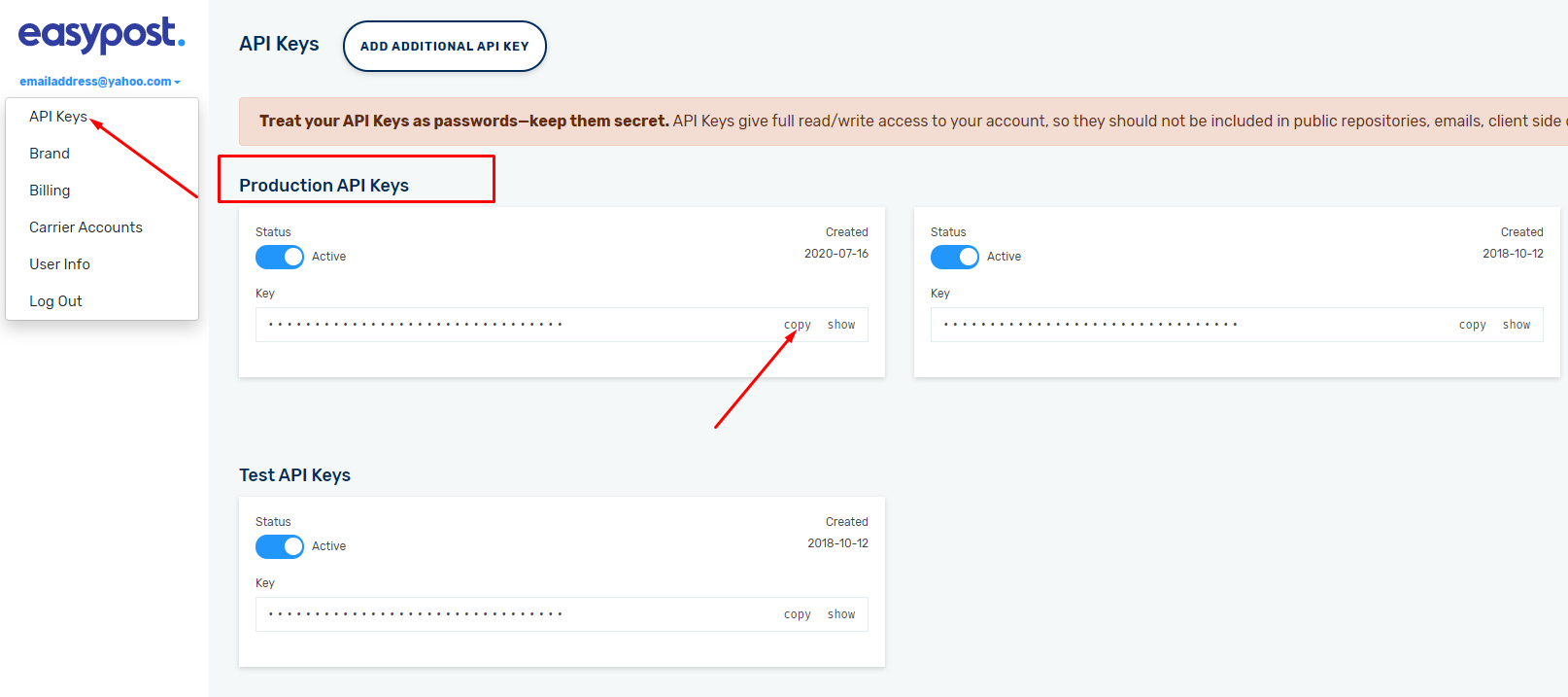 Step 2: Paste your Production API key from EasyPost to WeSupply
Log into your WeSupply account, go to Settings -> Integrations -> App Integrations -> Scroll down the Other Apps section until you find EasyPost and click on it, paste your Key from your EasyPost account, and click Save Changes.
Please note, you must use the Production/Live credentials!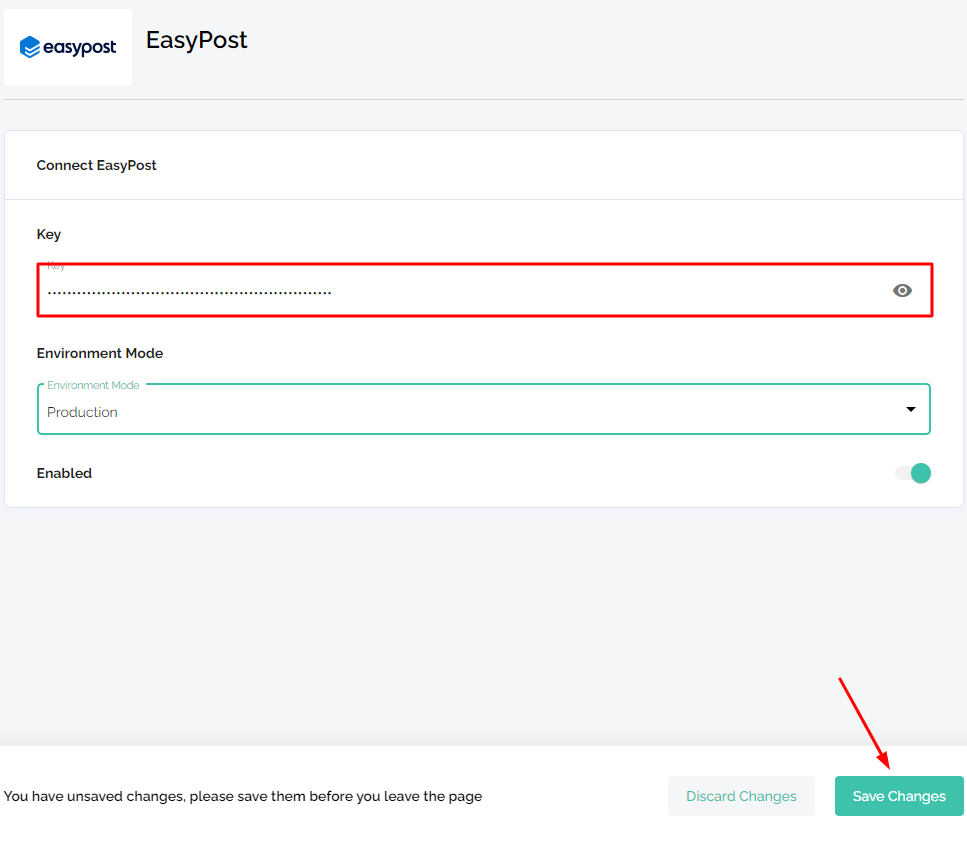 You should now be connected to EasyPost! :)