We support two approval flows - an automatic and a manual one.
Start by logging into your WeSupply admin panel.
Step 1
Go to Settings -> Returns -> Return Policies -> click on Edit for one of your return logic, or Create a new logic.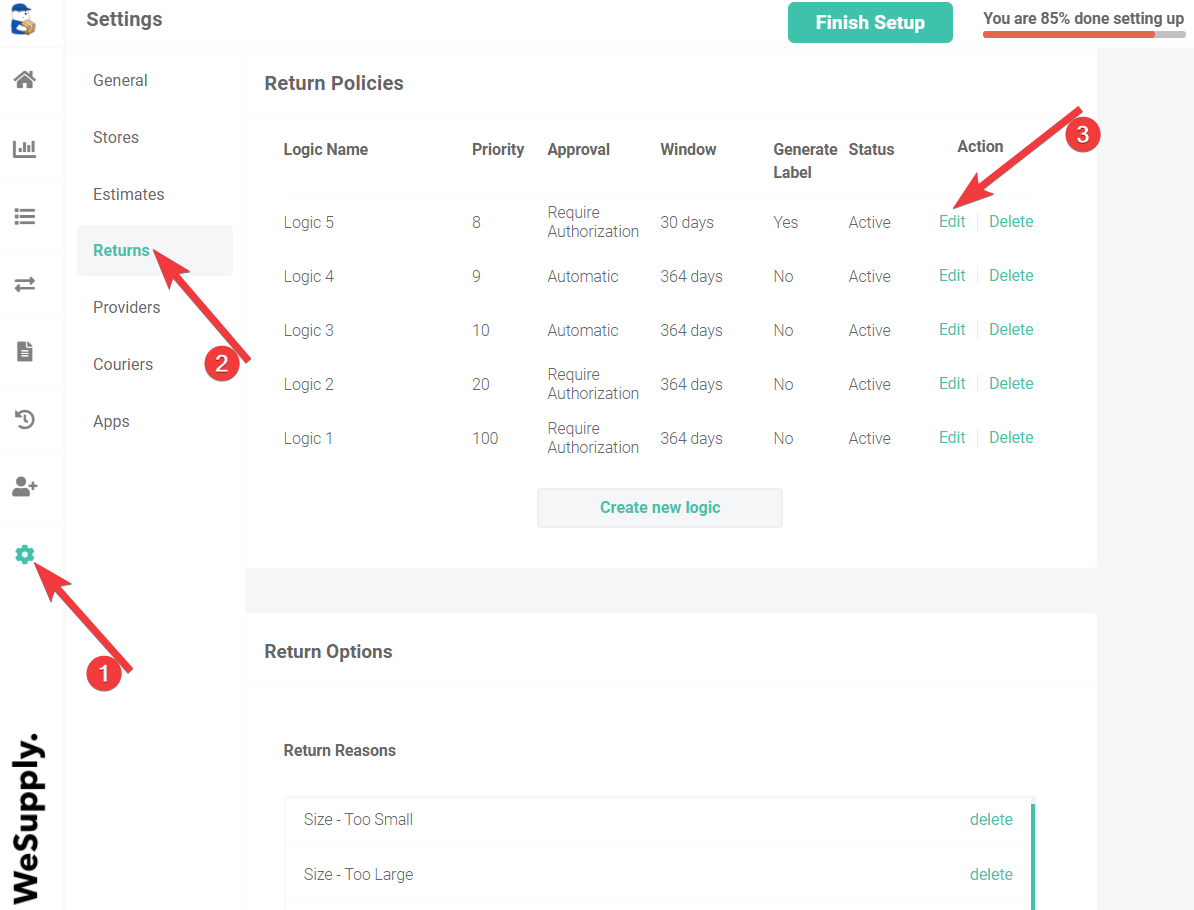 Step 2
Here you'll find the Configuration section, and from the Require Authorization dropdown selector, you can assign each individual return logic to follow the automatic flow or the manual one. This allows full flexibility for you.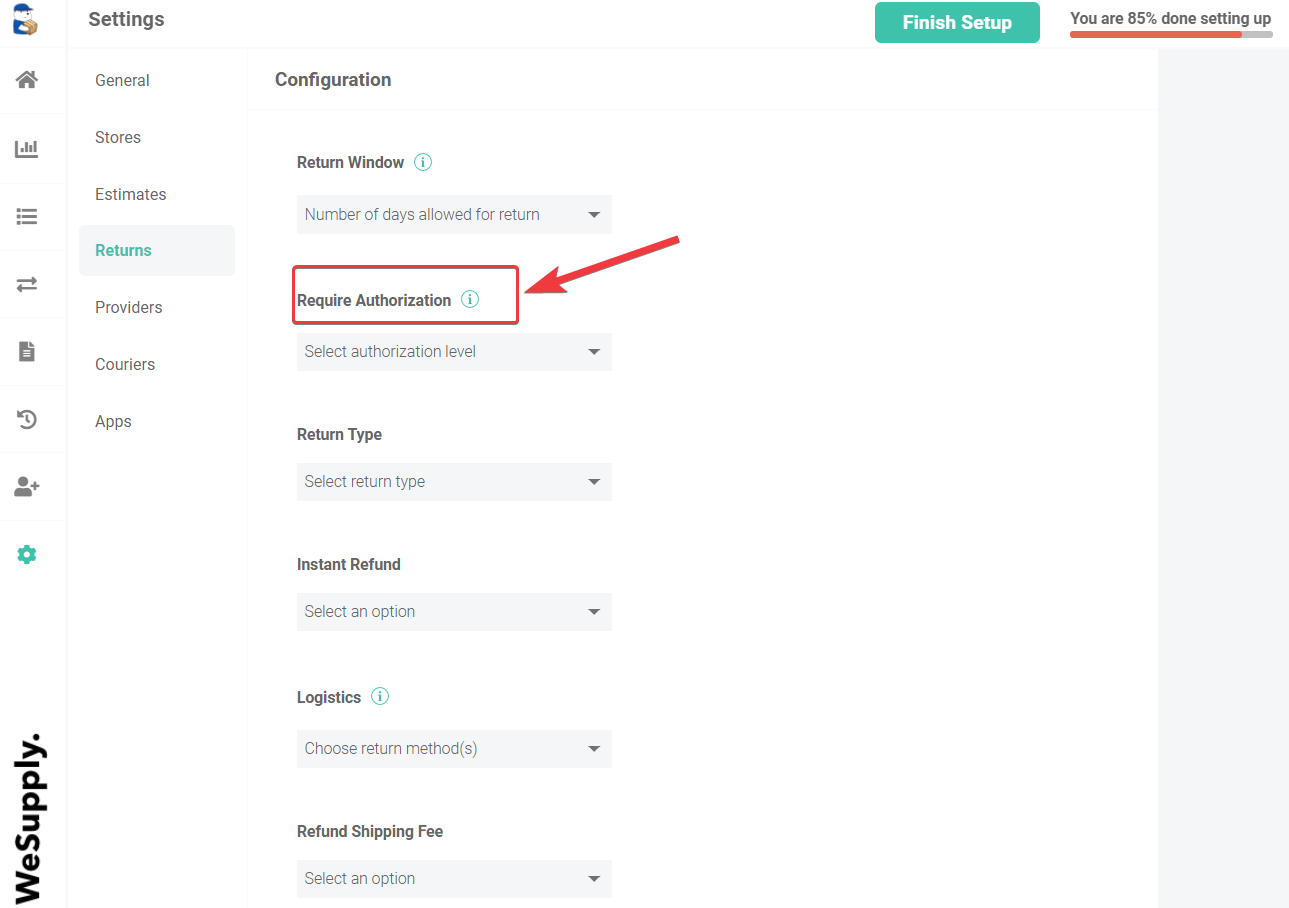 A. For setting up an automatic flow, select the Automatic option. Then scroll down the page and click Save.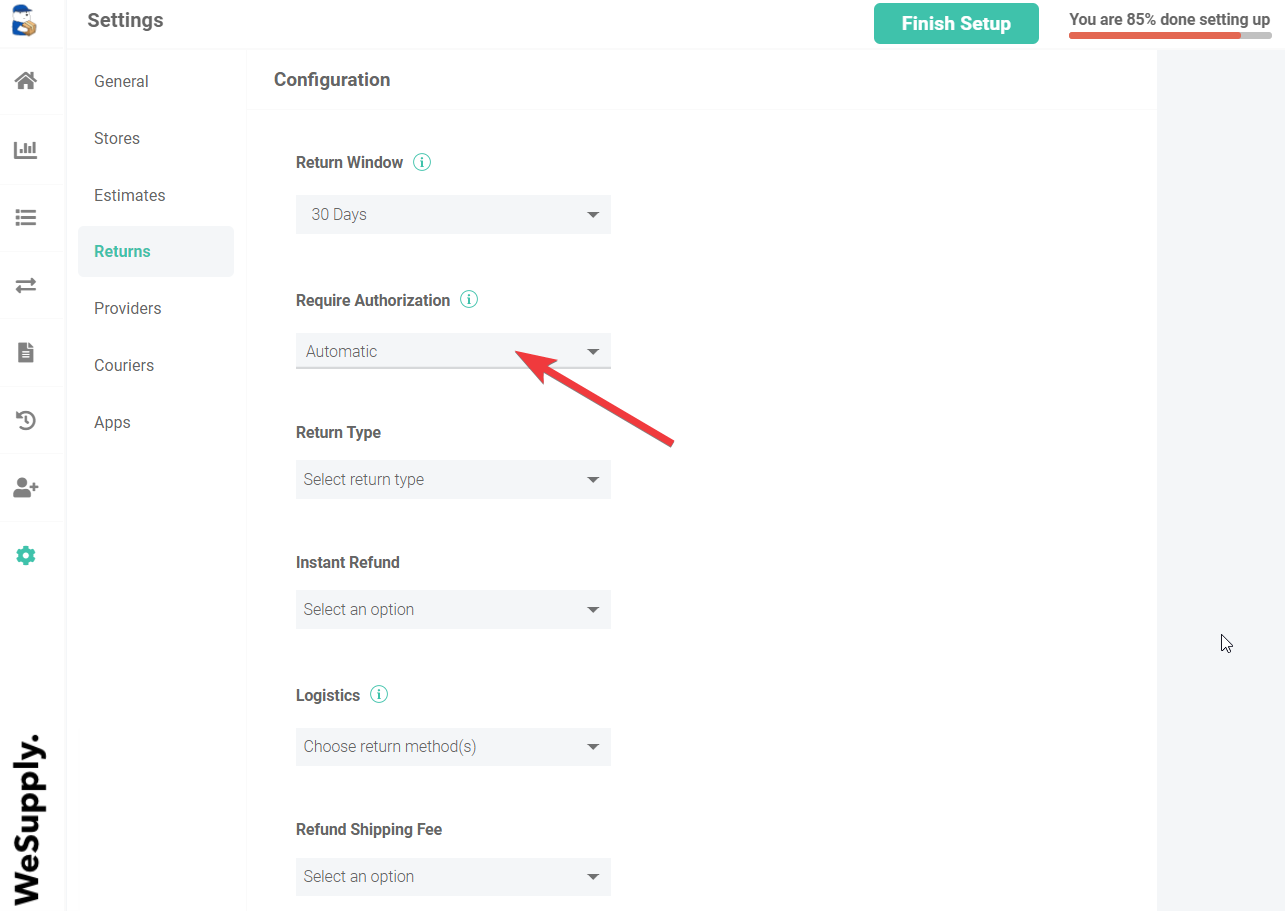 Automatic Approval Flow:

B. For setting up a manual flow, select the Require Authorization option. Then scroll down the page and click Save.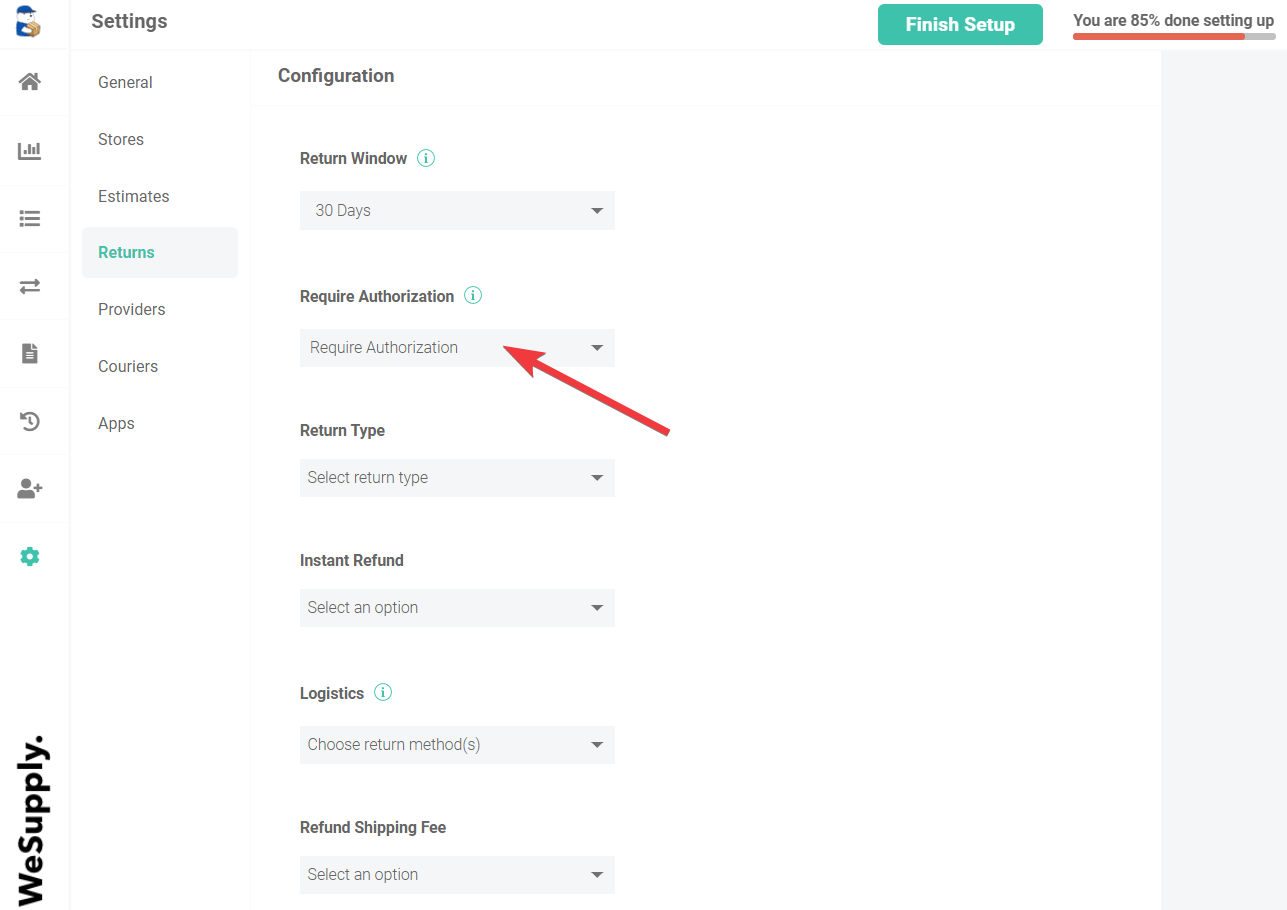 Manual Approval Flow: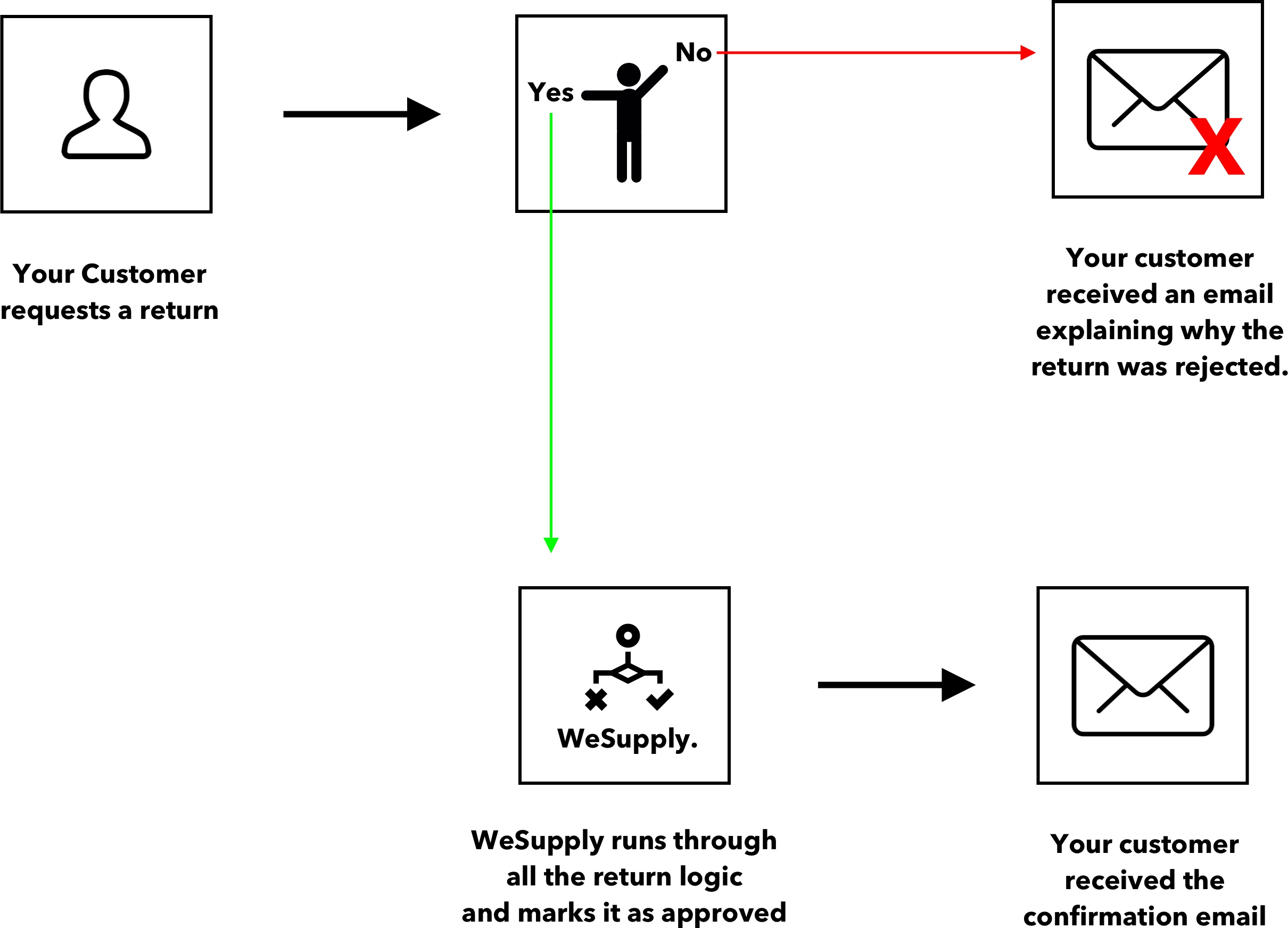 IMPORTANT: When you reject returns, customers will NOT be able to submit a new return request containing the same items.
Why use the manual approval flow?
We suggest using the automatic flow for a better shopper experience. However, there are some cases where a more manual flow is required so you can verify that the item is indeed returnable.
Why use the manual approval flow only for certain types of returns?
You might want to use the manual approval flow only for return requests where the return reason is "damaged", for example. This will allow you to check with the customer beforehand that the item is indeed damaged, and that it's not just a question of your product not being used properly.
Exchanges can be tricky to process. You might want to double-check with your customer exactly what they want to exchange for and what the issue was before going forward with the return.
Another case where this might be useful for you is for international returns. Before committing to paying for a costly label, you could make sure the item is returnable or communicate with the customer to make sure they understand how to use your product.
For video documentation about setting up your returns process, click here!