WeSupply allows you to create your own custom return reasons specific to your products.
First, log into your WeSupply admin panel.
Step 1
Go to Settings -> Returns -> Return Options -> Return Reasons -> Add Custom Reason.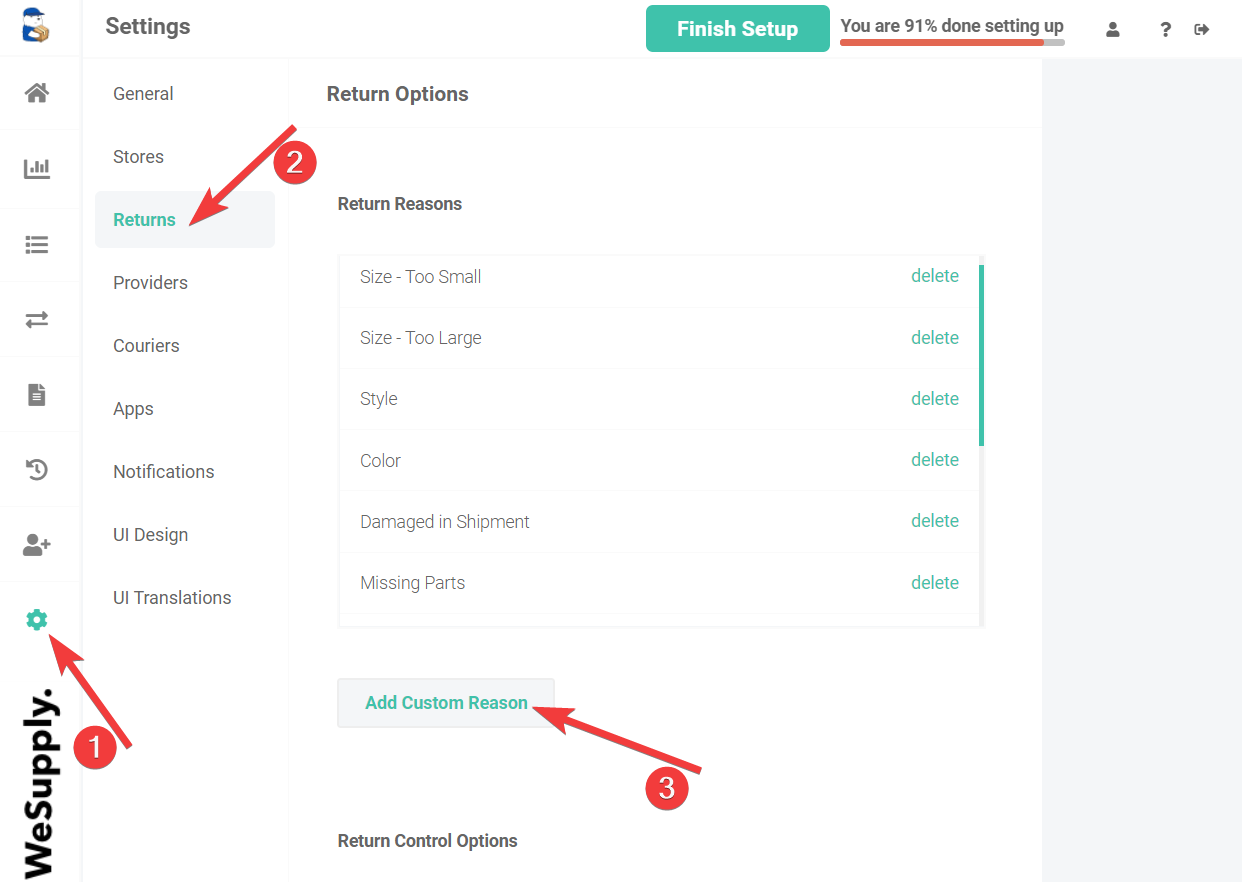 Step 2
Insert a return reason (e.g., wrong color) and then click on Add reason.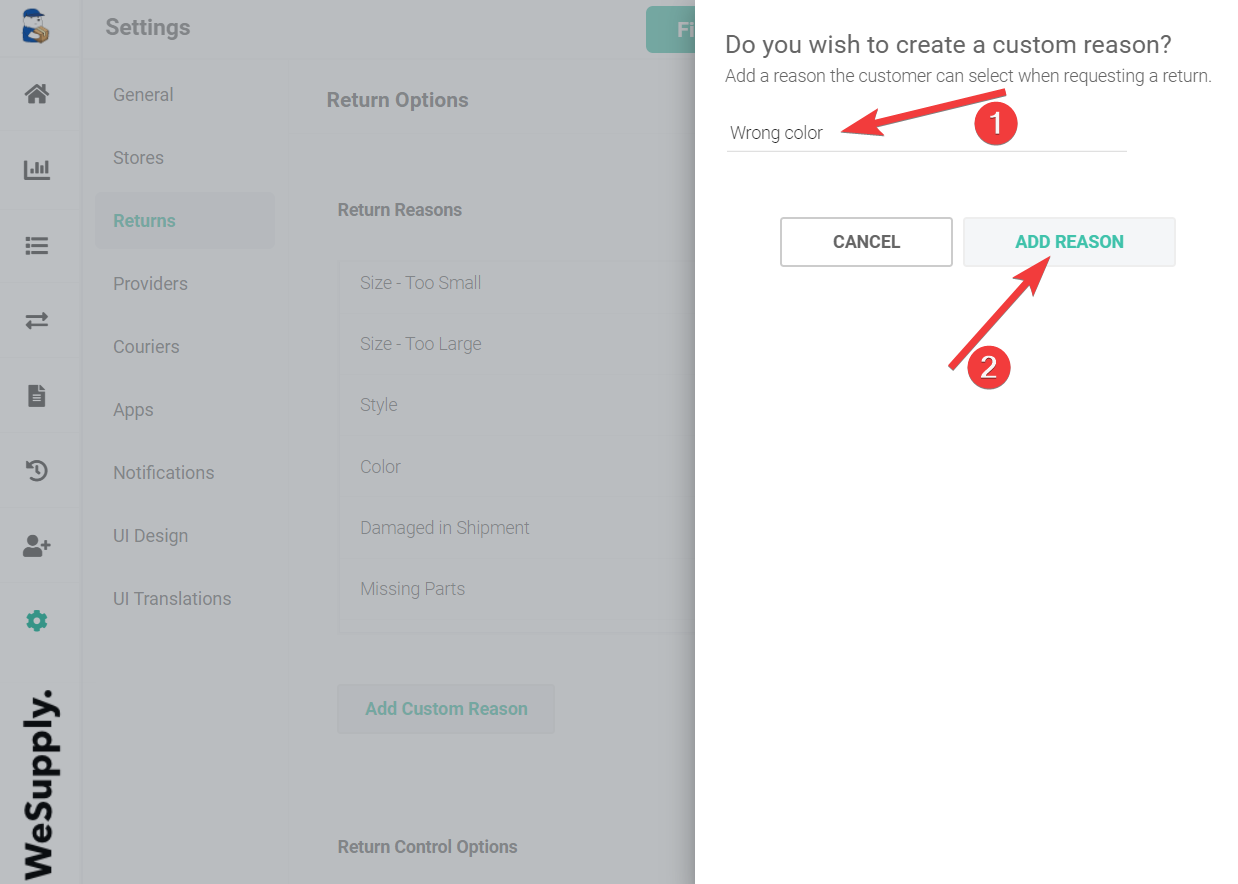 Step 3
After adding your return reason, the confirmation will be displayed as seen below. All you have to do now is to click the OK button for the return reason to be successfully saved.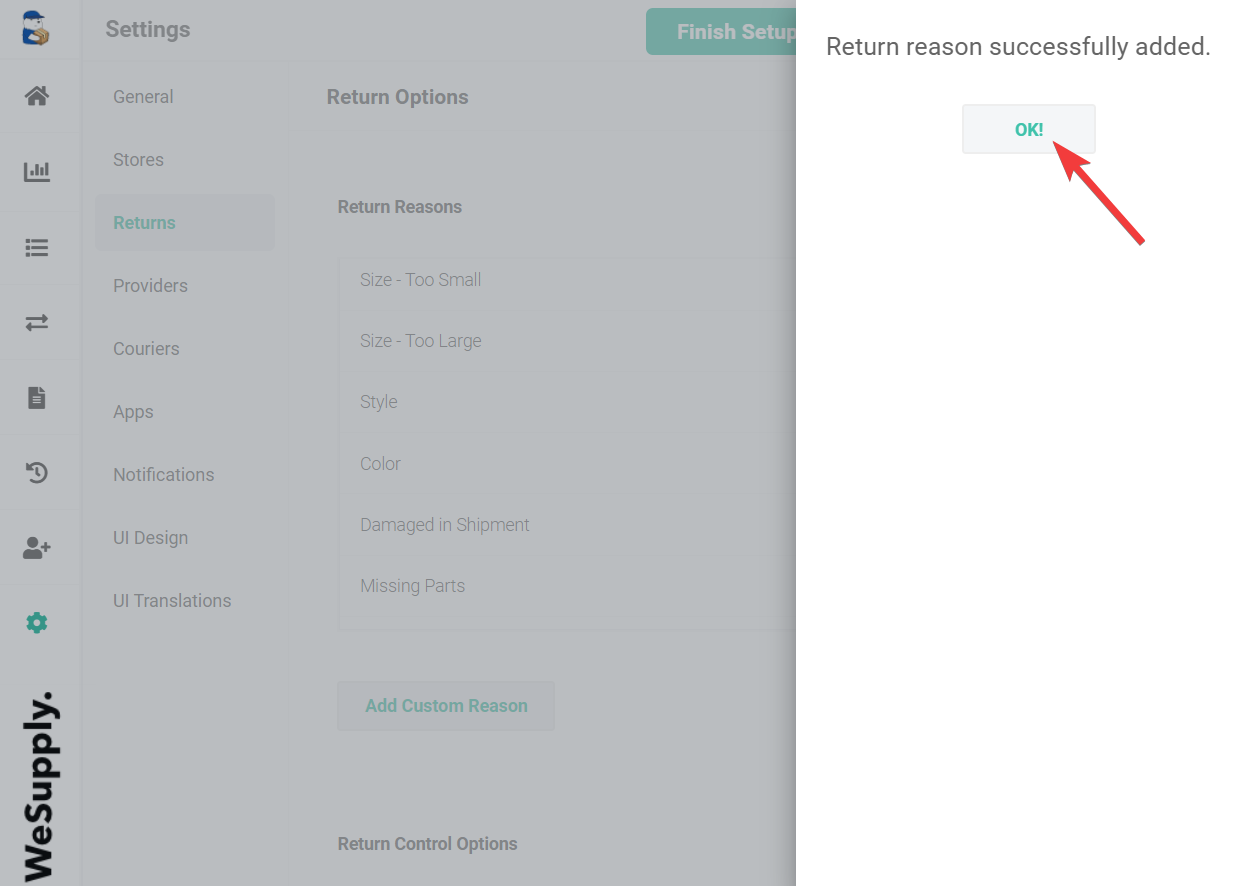 For a video walkthrough of return reasons, click here!