A branded returns portal is a crucial aspect of any online business. It not only enhances the overall customer experience but also strengthens brand identity.

With the WeSupply Labs platform, businesses can create a seamless and easy-to-use branded returns portal. This portal allows customers to process their returns or exchanges autonomously, reducing the workload on your customer service team. Moreover, it provides customers with real-time updates about their return status, fostering trust and transparency.

And you know what makes everything much cooler? It's completely customizable so you can match the aesthetics of your brand and you have full access to the CSS of the page!


Step 1
Start by logging into your WeSupply account.
Step 2
Once logged in, navigate to Settings -> Branding -> Pages -> Order & Return Lookup -> click on Edit Template: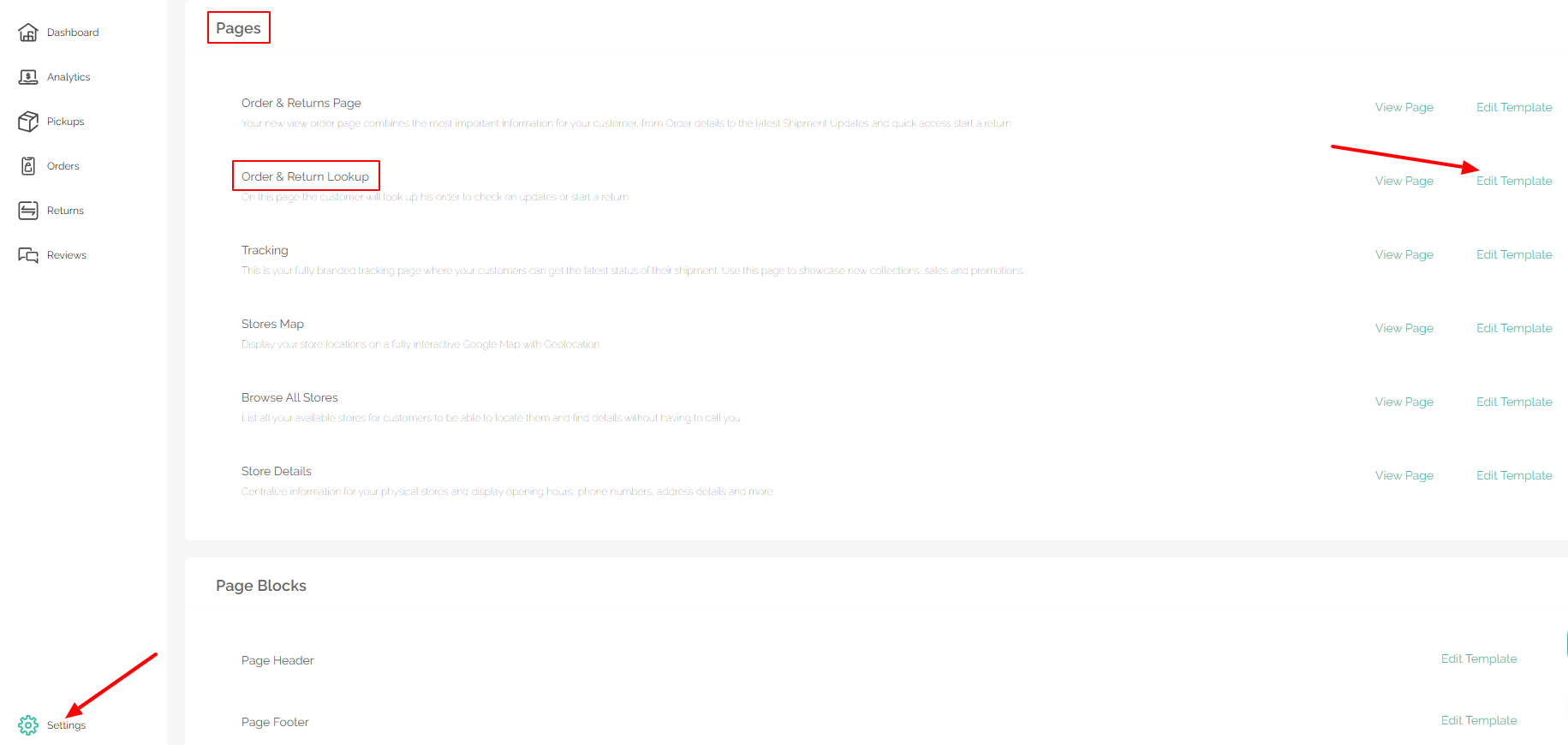 Step 3
Under the 'Design' tab, you can change the default fonts and colors. Use the 'Primary Font' and 'Body Font' dropdown selectors to choose your preferred fonts. You can also select your desired colors for different elements of the page.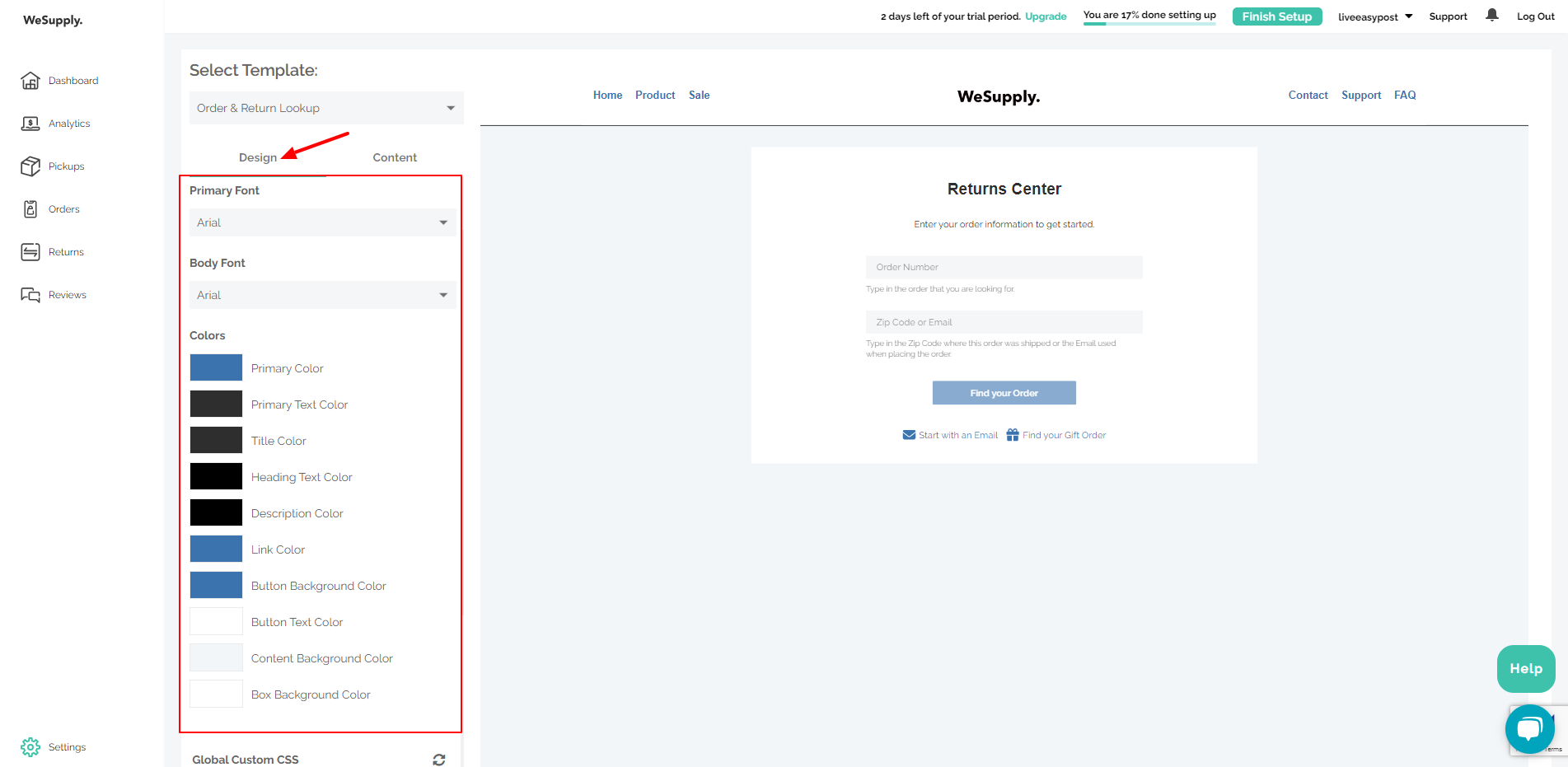 Step 4
As you make changes to the fonts and colors, you can preview them on the right section of the page. This allows you to see how your Returns Portal will look like before saving the changes. Once you are satisfied with the changes, scroll down and click the 'Save' button. This will apply the changes to your Returns Portal.
Step 5
If you want to fully customize your Returns Portal, you can use the 'Global Custom CSS' option found at the bottom of the 'Design' tab. This allows you to use custom fonts and CSS styling for targeted elements.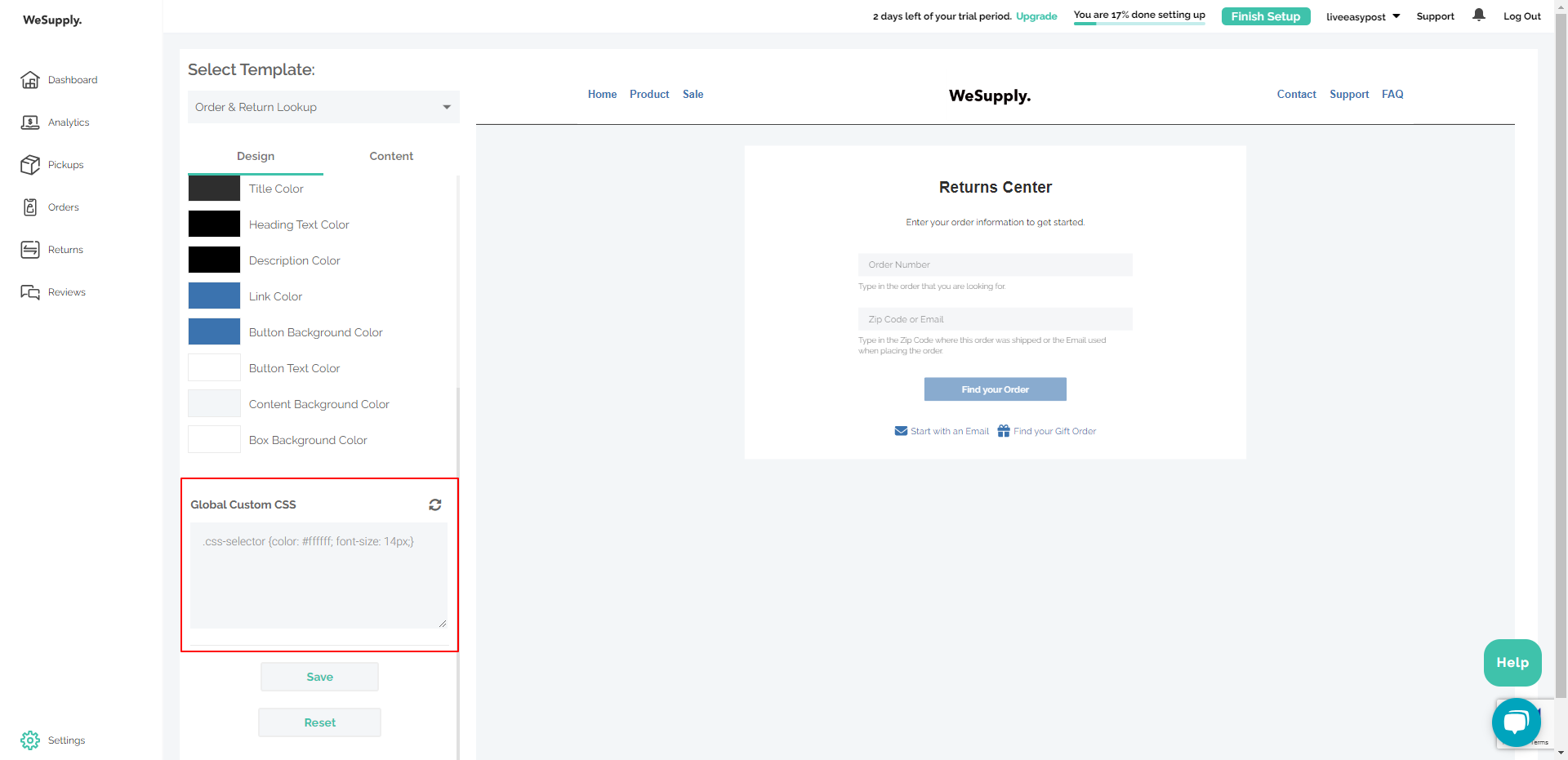 Step 6
You can change the content of the page, by clicking on the Content tab. First, make sure that under the Find Order Action dropdown, you select the Open Return option.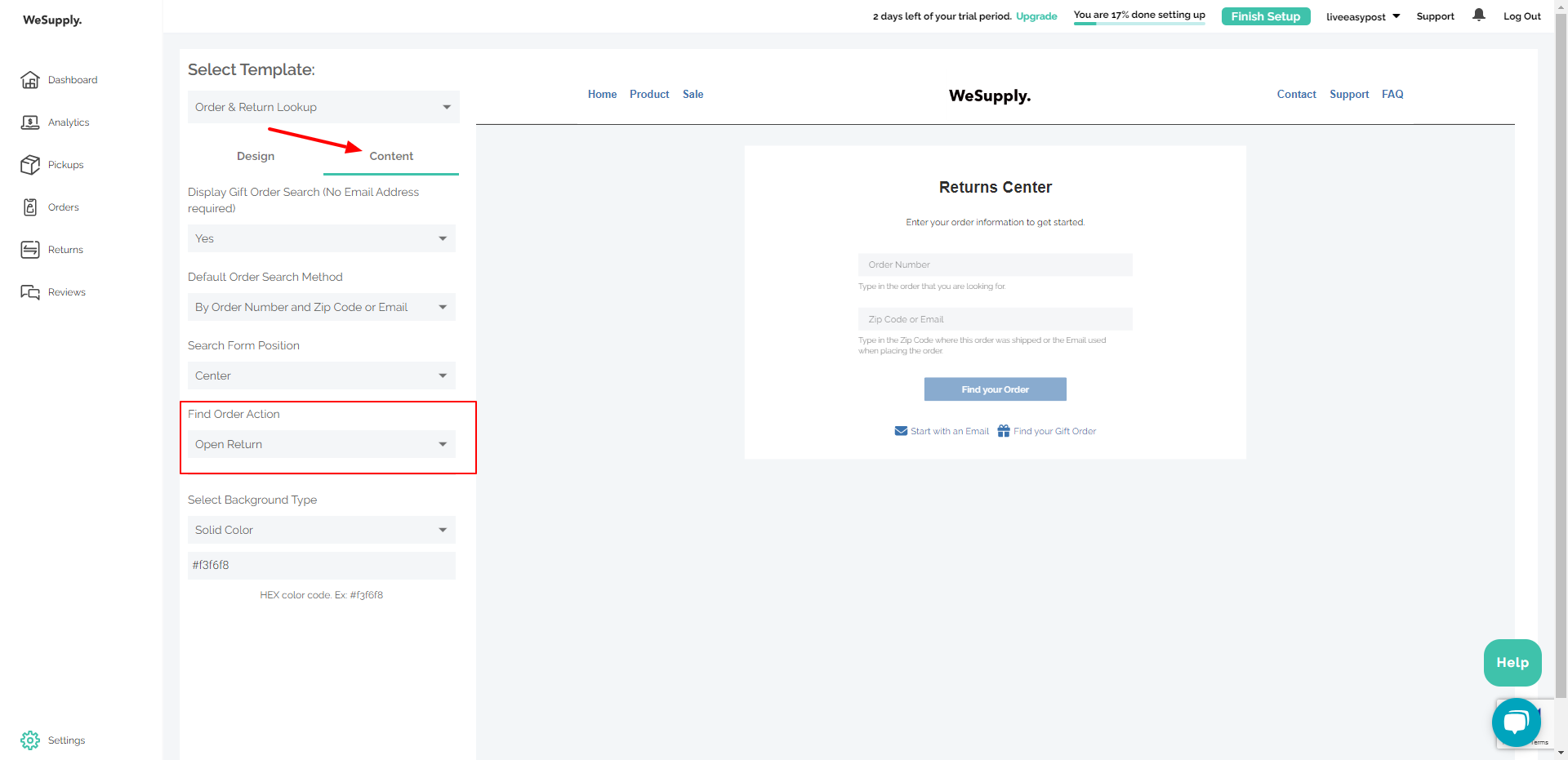 Step 7
Edit the content of the returns page by configuring the various settings:
- Enable/Disable the Return Gift Order setting.
- Set the Default Order Search Method. You can choose to default the search by email, where a link will be sent to the used email, or by order number and Zip Code/Email. The latter will redirect the user to the Return Page directly.
- Arrange the Portal. From the `Search Form Position` dropdown, choose whether you want the portal to be arranged from the left or in the center by clicking on the respective option.
- Select the Background Type. Choose between a full-color or an image background by clicking on your preferred option.

Step 8
After making all the changes, remember to click the 'Save' button. This will ensure all your customizations are applied to your Returns Portal.


And that's it! You have successfully customized your Returns Portal on the WeSupply Labs platform. Remember, you can always come back and make more changes if needed.