You can display in the order confirmation email the order comments left at the checkout by your customers just by following the steps below.

Step 1:
First, log into your WeSupply account.


Step 2:
Head to Settings-.Branding-> Notifications ->Scroll down to the Order Received notification and click on Edit Template.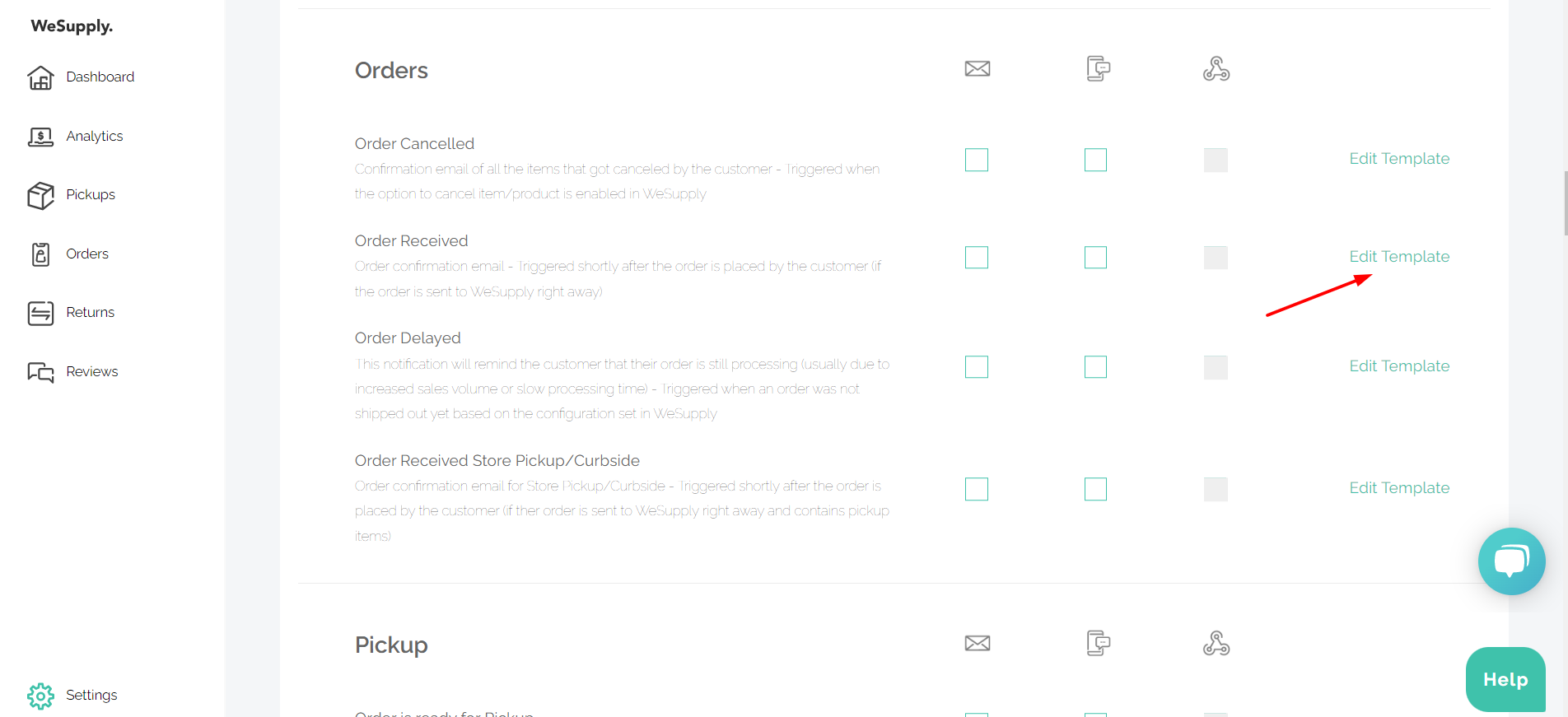 Step 3:
Click on Template Variables -> Copy the [*ordercustomer_comments*] variable and paste it inside the Code Editor.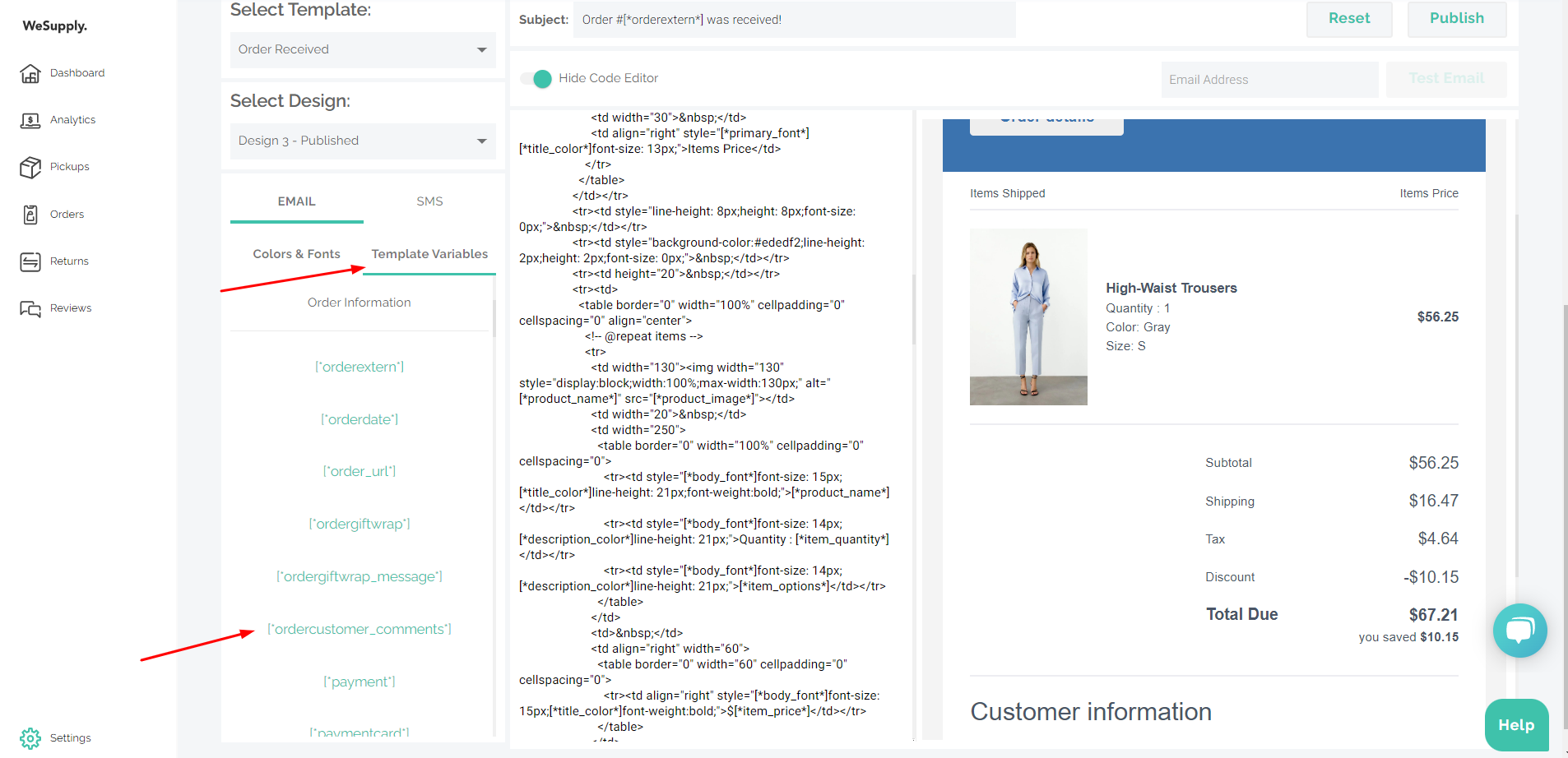 Step 4:
Save your changes by clicking on Publish.